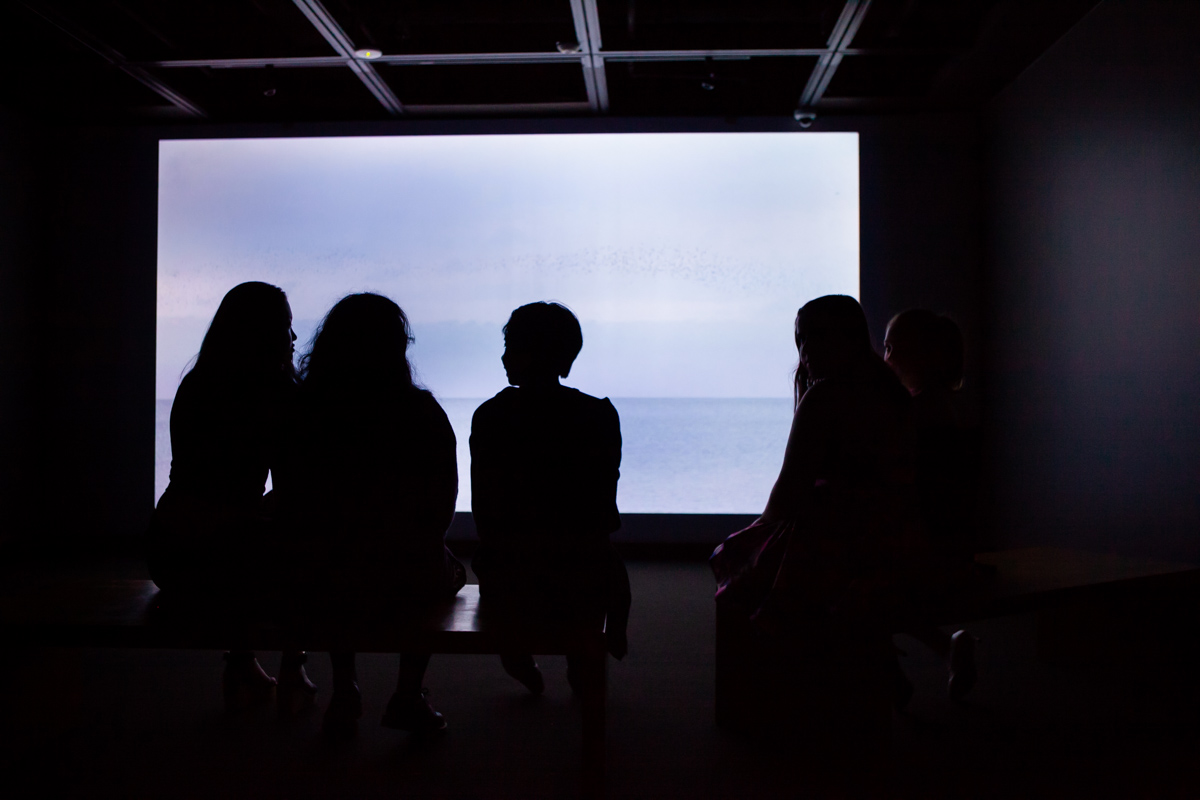 Student highlights 
The Student Highlights page aims to share the museum's collection and resources with Smith and Five College students. The integration of student work and museum content communicates an interconnectedness between SCMA and students interested in art. It is an especially important time to stay connected with students who would normally be benefiting from the galleries on a daily basis. This page will collect and build a variety of informal opportunities to interact remotely with SCMA's permanent collection.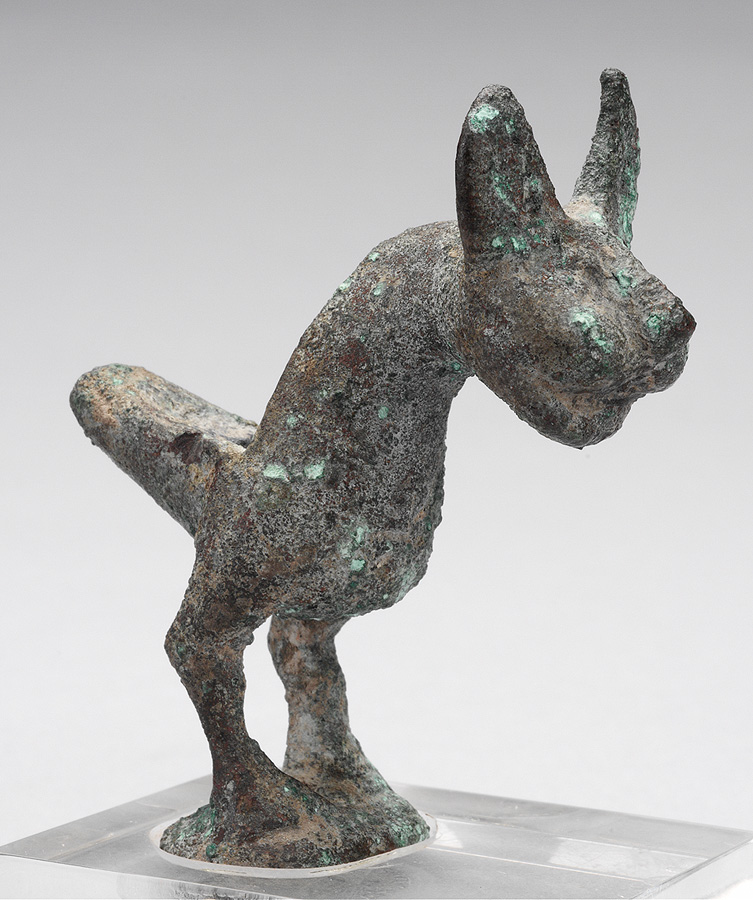 Click one of the links below to take a quiz!
In the art department gallery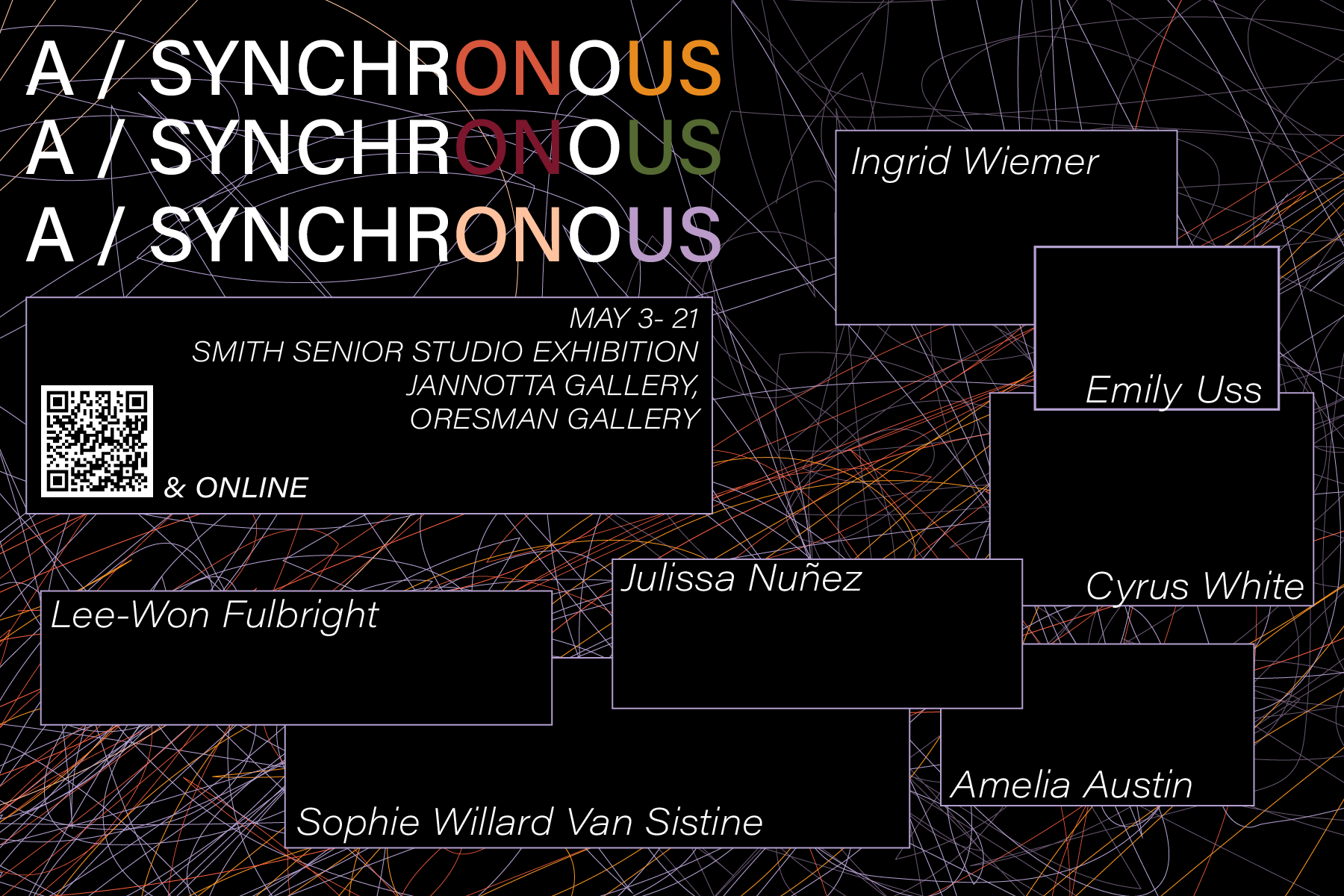 Smith College Department of Art
A/SYNCHRONOUS
Senior Studio Exhibition
May 3 - May 21, 2021
Jannotta & Oresman Galleries in Hillyer Hall
Click to view gallery website: A/SYNCHRONOUS
Listen to the playlist linked below while envisioning a story between the two dynamic figures in this 19th century etching, Reunion of the Soul and Body
Playlist: Reunion of the Soul and Body 
List of songs:
Requiem in D Minor K626, III. Sequenz: Lacrimosa dies illa by Wolfgang Amadeus Mozart
Kaval Sviri, A Kaval Is Playing by Ensemble Trakia
Acrobat by Angel Olsen
Show You A Body by Haley Heynderickx 
Soft Sounds from Another Planet by Japanese Breakfast 
Angels Watching Over Me by Utica Institute Jubilee Singers
I Put A Spell On You by Nina Simone 
La boheme by Charles Aznavour 
Nearer to Thee by Weyes Blood 
Roman Candle by Elliott Smith 
Glory Glory by And The Kids 
The Prophecy, 1998 Remastered Version by Iron Maiden 
I Feel the Earth Move by Carole King
Next Lifetime by Erykah Badu 
Image: Schiavonetti, Luigi or Lewis; Blake, William (after), Italian (Schiavonette 1765–1810); British (Blake 1757–1827). Reunion of the Soul and the Body, 1810. Etching printed in black on paper.
Gift of Mrs. Lamson Blaney (Louise Walker, class of 1939)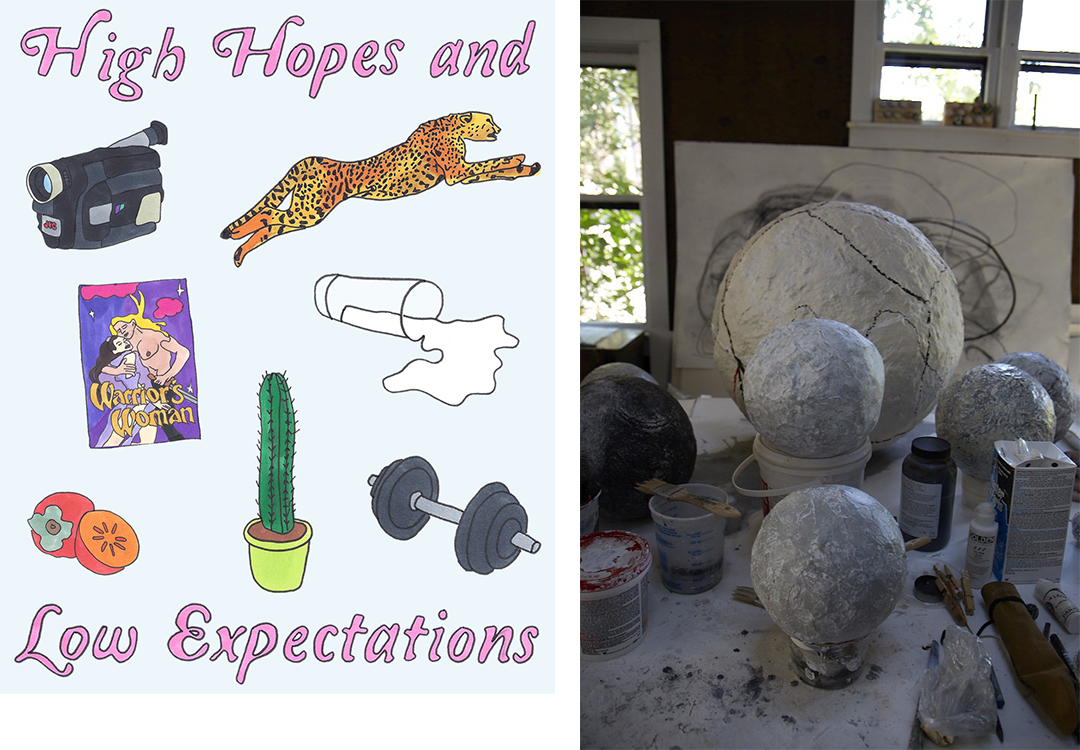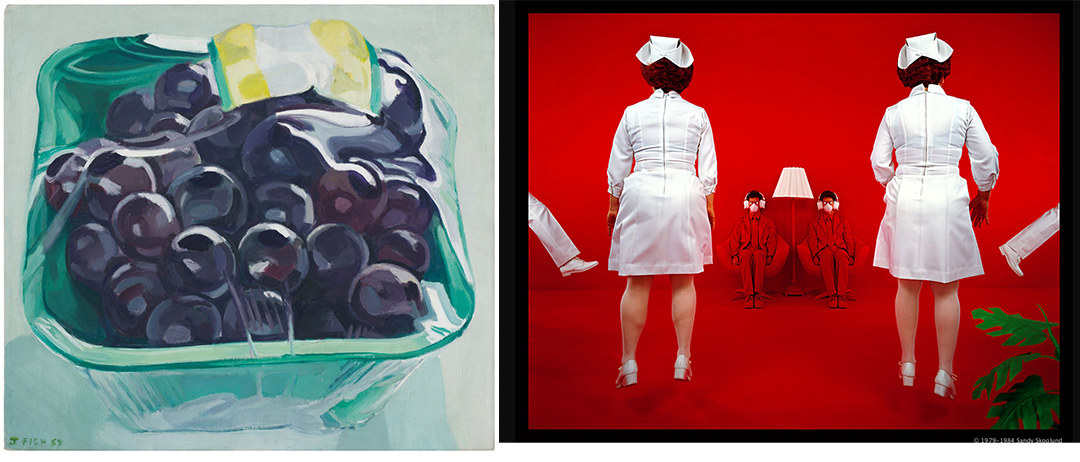 Grace Miceli '11(top left) is a Brooklyn based freelance artist. Her work has been used in a variety of well regarded publications such as The New Yorker and The New York Times. Grace's work tends to include simple colorful illustrations of recognizable brands with altered messages. Candid statements such as "I'm just A Little Desperate for Attention" are immediately turned self satirizing and relatable when incorporated into the Pillsbury doughboy logo. Grace graduated from Smith in 2011 and while there was in a band with friends and played music around campus. Image: Grace Miceli. Hopes, date unknown, Digital illustration

 

Grace Farr Knowlton '54 (top right), sculptor, attended Smith in the early 1950's and went on to teach at the Arts Student League in New York City. Knowlton is known for her Spheres which are orbs created by, in her own words, "the laying of hands". Knowlton lives in an eclectic barn loved by many friends and visitors. Here, she is inspired by the nature and adventurous animals that surround her. Image: Maria Robledo. Unfinished works in Grace's house studio, 2013. Photo
Sandy Skoglund '68 (bottom right) studied studio art and art history at Smith from 1964-68. After working with filmmaking and printmaking in her graduate studies, Skoglund began working as a conceptual process-based artist. By the end of the 70's Skoglund taught herself photography and used to this medium to convey her interest in pop culture, resulting in her most well known meticulous tableaus. Image: Sandy Skoglund, American, born 1946. Patients and nurses, 1982
Janet Fish '60  (bottom left) studied printmaking and sculpture at Smith in the 1950's. She then went on to study painting at Yale. Fish's work mainly consists of still life paintings, often included plastic and glass. The movement of light over reflective surfaces inspires the bulk of Fish's work.  Image: Janet Fish, American, born 1938. Box of Grapes, 1969, Oil on linen
Zines made by Smith students
This program was presented by the Smith College Museum of Art, in collaboration with the Smith student organization, Feminists of Smith, and was part of the related programming for the exhibition: Women's Work: Feminist Art from the Collection on view September 11, 2015–January 3, 2016.
For over 30 years, the Guerilla Girls have been using images, facts, and humor to expose discrimination and corruption in art, politics, and pop culture. In a live performance, two "Girls" will share the story of this influential group's activism and creative process.