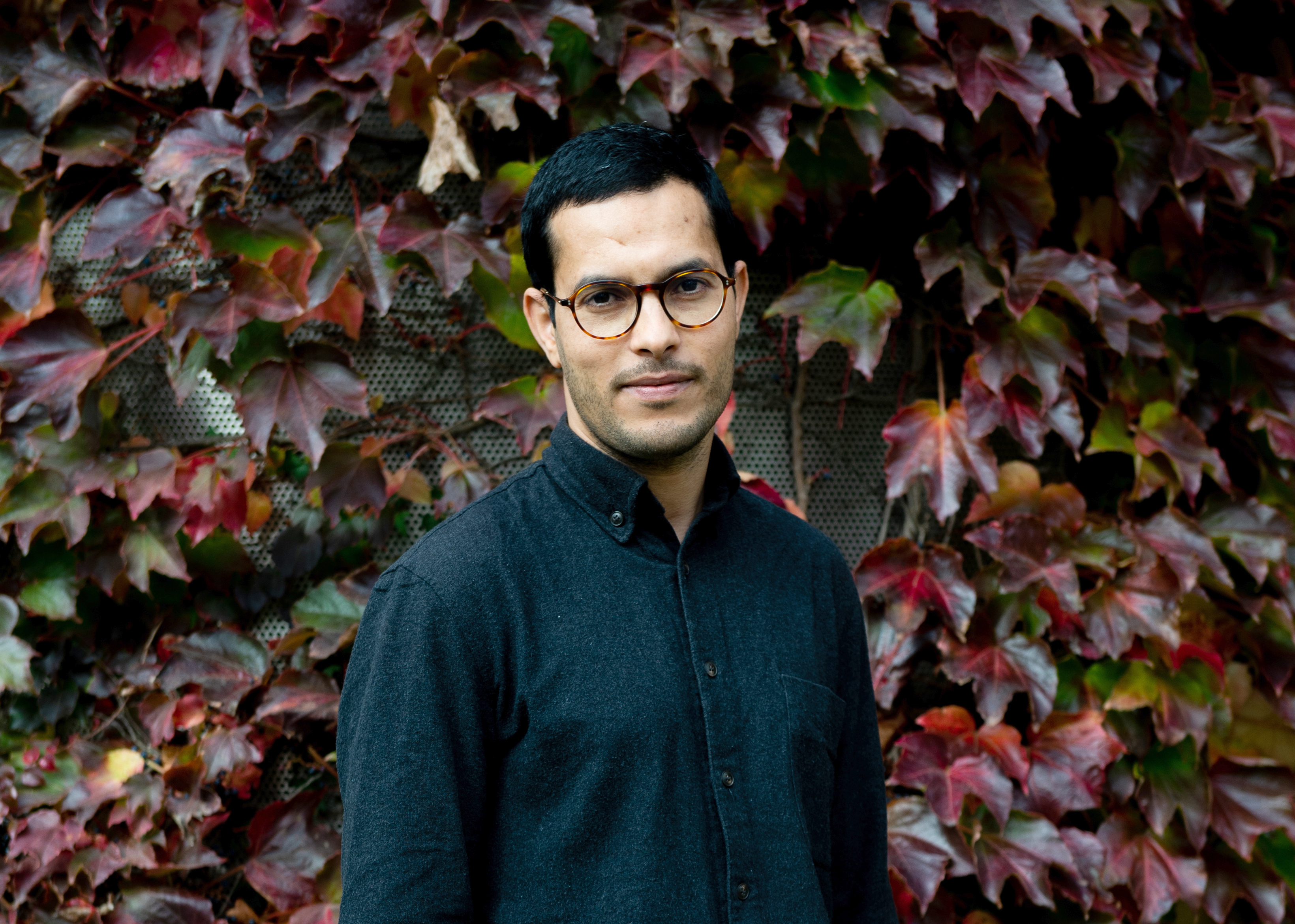 Abdessamad El Montassir Residency
March 6–April 21, 2023
Exhibition Overview
Abdessamad El Montassir is SCMA's spring 2023 Artist-in-Residence. With a deeply research-based approach, he creates film, photography, and sound installations that address histories outside of official narratives, especially as they relate to the western Sahara and themes of memory, intergenerational trauma, and what he describes as the right to forget.
One focal point for El Montassir's residency is Âabide l'kadia, an interdisciplinary project that shines a light on communities of slaves and Haratins (literally "second group of free people") in North Africa. In the Sahara, and particularly in Mauritania, slavery remains widespread despite its official abolition, and talking about it is still prohibited. Groups of former slaves and Haratins called the Meddaha have created contemporary spaces of emancipation and protest. Âabide l'kadia plunges us into the poetry and music produced by these communities, as well as non-human elements. Very important to Sahrawi cultures, other-than-human elements can be the carriers of knowledge and create the spaces for both human and non-human elements to recover their rights, identities, and stolen histories.
El Montassir, who was born in 1989 in Morocco, lives and works in Boujdour, Morocco, and eastern France. He graduated from the National Institute of Fine Arts of Tetouan and the Ecole Normale Supérieure of Meknes. From 2017 to 2020, he was an associate fellow at IMéRA - Institute for Advanced Study in Marseille. He is currently the recipient of the MÉCÈNES DU SUD grant and the ADAGP x Bétonsalon grant, for which he is developing a project in partnership with Bétonsalon and the Kandinsky Library of the Centre Pompidou in Paris.
El Montassir has participated in several exhibitions including Mémoire des cendres curated by Paul de Sorbier at Maison Salvan (Labège), Maa ka Maaya ka ca a yere kono for the 13th Bamako Encounters (Bamako), Les Sentinelles curated by Pascale Cassagnau and Camille Leprince at Institut du Monde Arabe (Tourcoing), Leave No Stone Unturned [Remuer la terre] curated by Clelia Coussonnet at Le Cube - independent art room (Rabat), Ce qui s'oublie et ce qui reste curated by Isabelle Renard and Meriem Berrada at the Musée de l'histoire de l'immigration (Paris), Invisible curated by Alya Sebti for the Dakar Biennale and the ifa Gallery Berlin.