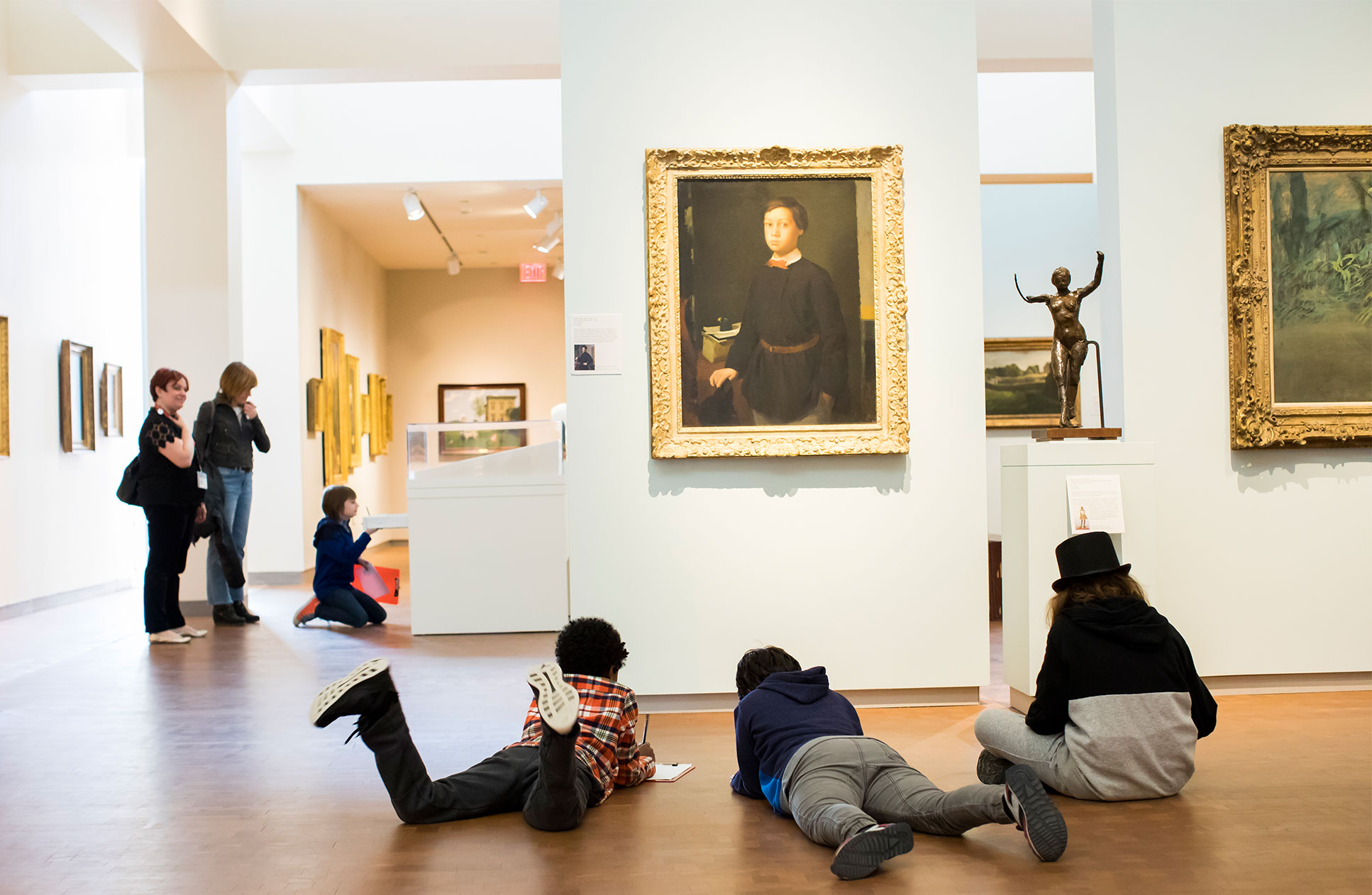 About
SCMA is recognized as a leading academic museum, contributing meaningfully to Smith College's mission to educate women of promise for lives of distinction and purpose. We welcome about 35,000 visitors a year, including Five College students, staff and faculty, and visitors from the region and around the world. The museum's collection now comprises more than 27,000 objects, representing the diversity of art and material culture across periods and geographies.

Our mission
The Smith College Museum of Art cultivates inquiry and reflection by connecting people to art, ideas and each other. We do this by:
Engaging people with firsthand experiences of art, artists and museum practice

Collecting, researching, presenting and preserving an expansive collection of art in the service of learning, teaching and critical dialogue

Fostering an environment that welcomes diverse perspectives and inspires imagination
 
Equity & inclusion
We believe that the priorities of equity and inclusion are fundamental to our mission of connecting people to art, ideas and each other. We are committed to working proactively to acknowledge and embrace differences of perspective, experience and background in order to engage all visitors with art and museum practice. 
 
Our history
From its beginnings in the 1870s, SCMA has been guided by the understanding that original works of art can be a powerful component of a liberal arts education. Forming an art collection for teaching and learning was a founding goal of Smith College, which began collecting works of art in 1879, four years after enrolling its first class. 
Museum staff 
Explore a complete list of museum staff

 
Annual Report & Strategic Plan
Explore SCHEMA, the museum's annual report, and learn about the SCMA Strategic Plan 2017–2022.
News & press
For news releases and press/media queries