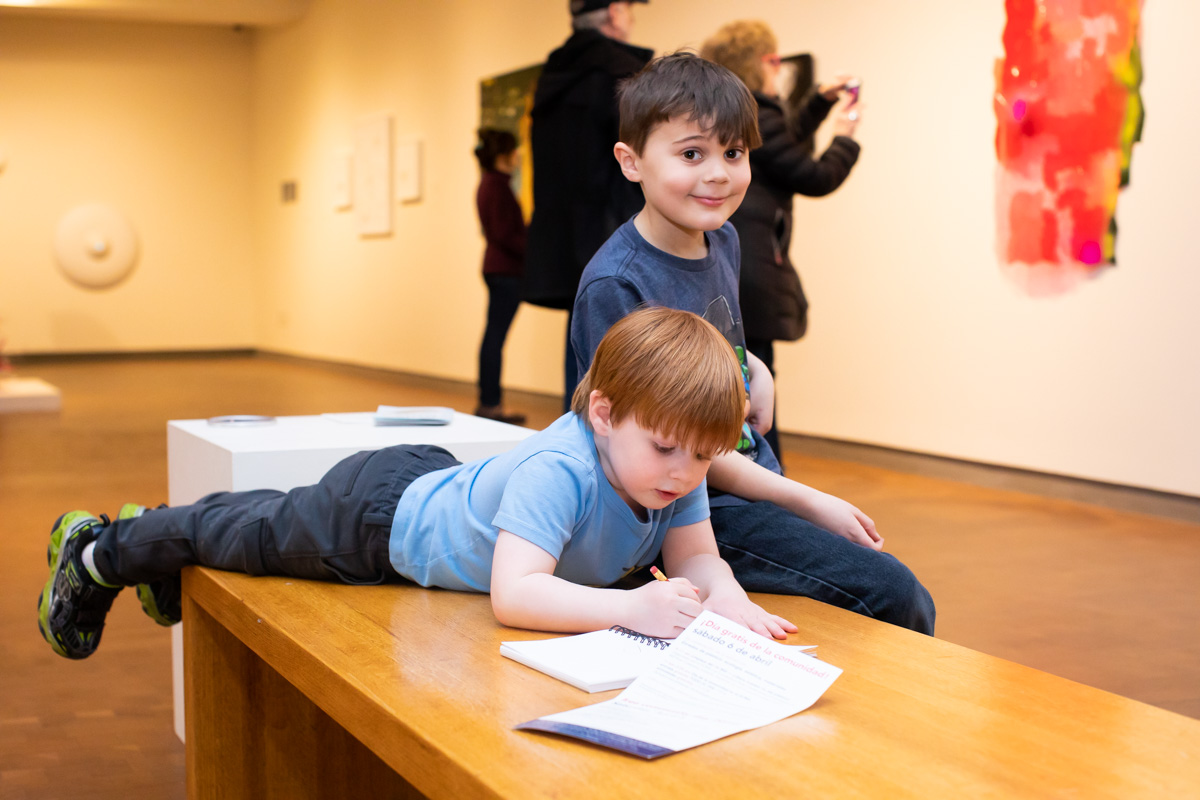 Kids\Families
Admission for children (ages 0–18) is always free, and we encourage families to visit early and often.
 
Resources and Tips for Exploring with Young Children 
Review the museum guidelines in advance, reminding children always to walk and to stay an arm's length away from art to keep them and the art safe. 

Stop by the "Why We Ask You Not to Touch" display near the elevator on the first floor for a hands-on demonstration of how big and little fingers can damage art over time. 

Borrow pencils, clipboards and drawing paper from the cart in the coatroom to sketch and write in the galleries.

Add your thoughts and ideas to the Talk Back: Art in Conversation installation on the lower level of the museum. Don't miss the artist-designed restrooms while you're down there! 

Ask children questions to spark discussion. I'm wondering what's going on in this picture. What do you think? What do you see that makes you say that? What more do you see? What do you think might happen next in this picture? Why? With abstract works of art, invite them to name the feeling that the artwork evokes.

Participate in one of our family programs, such as Free Second Friday (hands-on art-making for all ages, inspired by works on view).

Feel free to step outside for a break and come back in as many times as you like. The atrium next to the museum is available for snack breaks.

Baby-changing stations are on the second floor.

Extend your artful adventure by exploring outdoor sculptures and the Botanic Garden on the beautiful Smith College campus.  
For more ideas about visiting with children, email us at museduc@smith.edu. 
 
PreK-12 Schools and Youth Groups
Early childhood programs, schools, camps, homeschoolers, and organizations serving youth are enthusiastically welcomed in the museum for independent exploration or for interactive gallery programs facilitated by Smith students. We ask that all groups—guided and self-guided—book ahead using the PreK–12 Visit Request form. Additional information for PreK–12 teachers is available on this page.