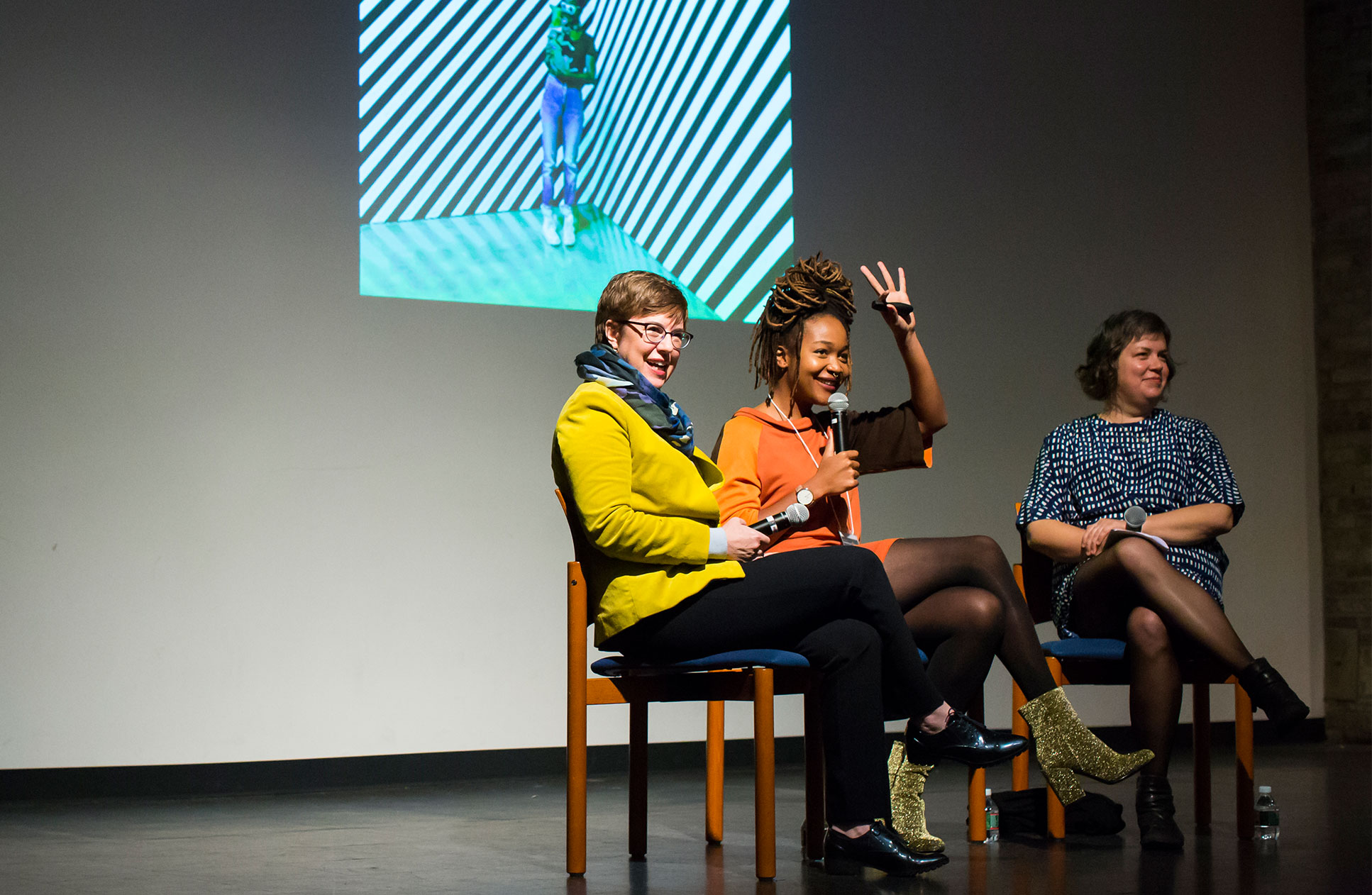 Alumnae
Our work would not be possible without the generous, sustained support of devoted Smith alums. Their contributions make it possible for the museum to foster meaningful and memorable experiences with art for students and faculty at Smith and throughout the Five College community. By attending campus-wide programs such as Reunion weekends and museum lectures and events, alums remain an active, essential part of SCMA and campus communities.
Emily Hall Tremaine Symposia
The Emily Hall Tremaine Symposia provide a forum for students to connect with Smith alums working in the arts and related professions. Smithies are welcomed back to campus as presenters and participants. The events are open to the public and free to all through the support of the Emily Hall Tremaine Fund (an initiative of Dorothy Tremaine Hildt '49). Register for the 2020 Emily Hall Tremaine Symposium 
Smith reunion weekends 
Over two weekends in May (the first one overlapping with Smith's Commencement Weekend), Smith alums return to campus to reconnect with classmates, friends and faculty, as well as programs and departments with which they were involved during their time at Smith. In welcoming returning alums, SCMA offers special programs and events, such as curator-led gallery tours and conversations. On both weekends, museum admission fees are waived, the Cunningham Study Center for Prints, Drawings and Photographs hosts special hours, and museum and Shop hours are extended to make it as easy as possible for alums to stop in. 
Reunion classes interested in organizing a class program at SCMA should contact Membership, Engagement and Stewardship Coordinator Lauren Shea-Warner at
SCMAmembers@smith.edu
 or 413-585-2777. 
The Shop Trunk Show
The Shop Trunk Show is a much-anticipated event that offers Smith alums, museum members and friends of Smith College the opportunity to attend a private sale of jewelry, textiles, artful objects and well-designed gifts while catching up with friends. The Trunk Show is a close collaboration between the Shop and a regional Smith Club. Past shows have been held in New York City, Boston and Los Angeles. 
For more information please contact Shop Manager Justin Thomas, 
jwthomas@smith.edu
 or 413-585-2796. 
All proceeds from the event directly support SCMA and its mission.
Smith College Museum of Art Shop
Located just beyond the visitors' desk at the museum entrance, our shop features unique and creative objects that have been sourced from artists, designers and makers around the globe. Contemporary and traditionally crafted jewelry, textiles, ceramics, books and exhibition catalogs highlighting the SCMA collection can be found in a friendly and inclusive environment. Shop in person or online. Proceeds from the shop directly support SCMA and its mission.