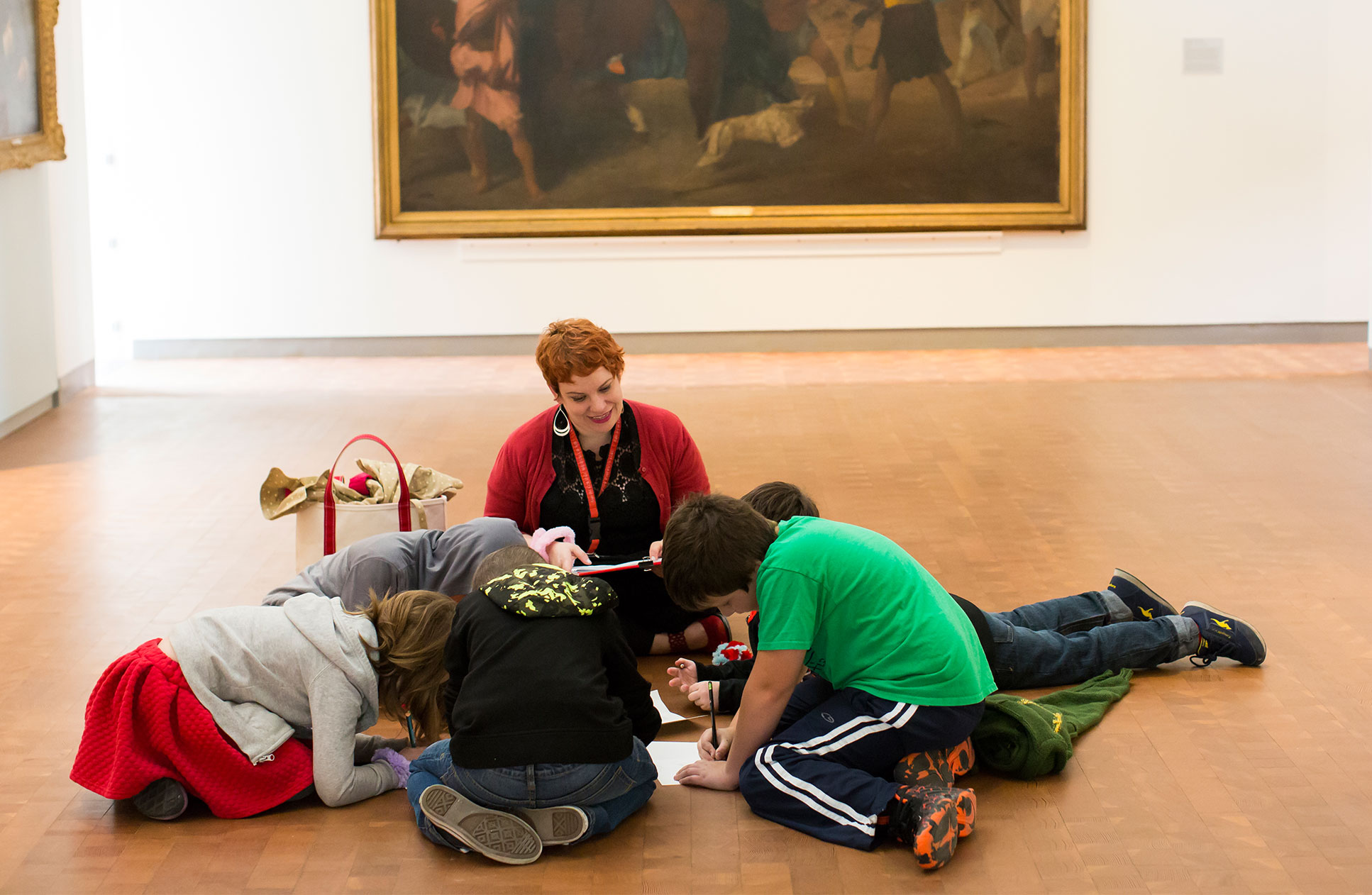 While you are here
Masks are welcome but optional within the museum. Read Smith's COVID-19 guidelines.
 
Help us protect the art by viewing at a safe distance.
 
Please leave oversized items, including backpacks and hard-frame baby carriers, in the coatroom. Visitors are welcome to bring other baby carriers and baby strollers into the galleries.
 
Help us take care of the art by leaving all food and drink in the coatroom. Visitors may eat and drink in the lobby of the museum or in the atrium located next to the museum entrance. Water fountains are on the Lower Level and 2nd Floor. Bottle-feeding and breastfeeding are allowed in all spaces.
 
Photography is encouraged, except where indicated.
 
Sketching in the galleries with pencils is encouraged. We ask that you help us protect the art by not using pens or other materials.
 
Animals are not permitted in the museum, with the exception of service animals as identified by the Americans with Disabilities Act.
If you have specific care-taking or accessibility needs, please check in with our front desk.
 
Community guidelines
We want to ensure that everyone has a great experience at SCMA.  Whether onsite or online, we ask that visitors and staff help us create a respectful experience for everyone. 
 
Smith College is  committed to maintaining a discrimination-free environment, including but not limited to harassment based on race, color, creed, religion, national/ethnic origin, sex, sexual orientation, gender identity and expression, genetic information, age, disability, or service in the military or other uniformed services. 
 
If you experience behavior at the museum that violates these community guidelines, we encourage you to share feedback. Steps are provided below. 
 
Museum staff will ask visitors who violate these community guidelines to leave the museum. For everyone's safety, please follow the instructions of Safety Team members and Gallery Assistants.
 
Grievance procedure for visitors
If you have experienced behavior at the museum that violates our community guidelines, we encourage you to share your experience. Steps available:
Submit a grievance to Visitor Experience Manager Justin Thomas at jwthomas@smith.edu or in person in an envelope addressed to him. Please include:
The name, phone number and email of the person(s) submitting the complaint.
 
A brief description of the incident that prompted the complaint, including the date, time and location in the museum building, and any other relevant information.
 
We ask that complaints be submitted as soon as possible. The sooner we receive the complaint, the more effectively we can respond to it.
 
The Museum will review the complaint and take steps in accord with Smith College's policies.