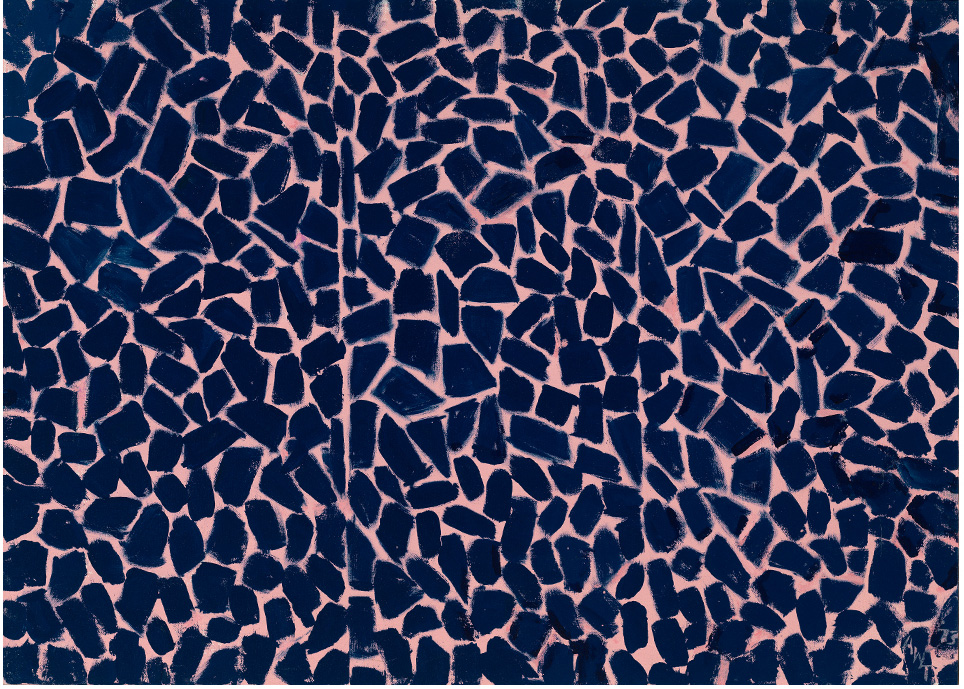 Alma Thomas: The Light of the Whole Universe
July 27, 2018–December 1, 2019
Exhibition Overview
This gallery installation centers on a recent SCMA acquisition, Alma Thomas' 1973 painting Morning in the Bowl of Night, and features artworks from the permanent collection that are largely from the 1950s, 1960s and 1970s. The civil rights and feminist movements in the United States and anti-colonial and independence movements around the world, including the Vietnam War, defined these decades.  
While some artists saw figuration as a way to advance political and social causes, others, notably Alma Thomas, embraced abstraction. Whether they made figurative or abstract art, these artists worked both in and against modern art at a time when positions of power and influence were predominantly occupied by white, straight, and Euro-American men.
New materials developed during World War II (1939–45) also transformed art made during this time. For example, Philadelphia's Rohm and Haas (now The Dow Chemical Company) applied lessons gleaned from one of its wartime acrylic products—Plexiglas—to develop acrylic paint. The invention of this highly saturated, quick-drying, plastic-based paint radically changed the way artists worked once it became commercially available in the 1950s. The use of translucent plastics in addition to experiments with the shape and finish of metals show just some of the ways artists exploited the creative potential of these new materials.
 Purchased with the Hillyer-Mather-Tryon Fund, the Madeleine H. Russell, class of 1937, Fund, the Kathleen Compton Sherrerd, class of 1954, Acquisition Fund for American Art and the Dorothy C. Miller, class of 1925, Fund. Image courtesy of Michael Rosenfeld Gallery LLC, New York, NY.