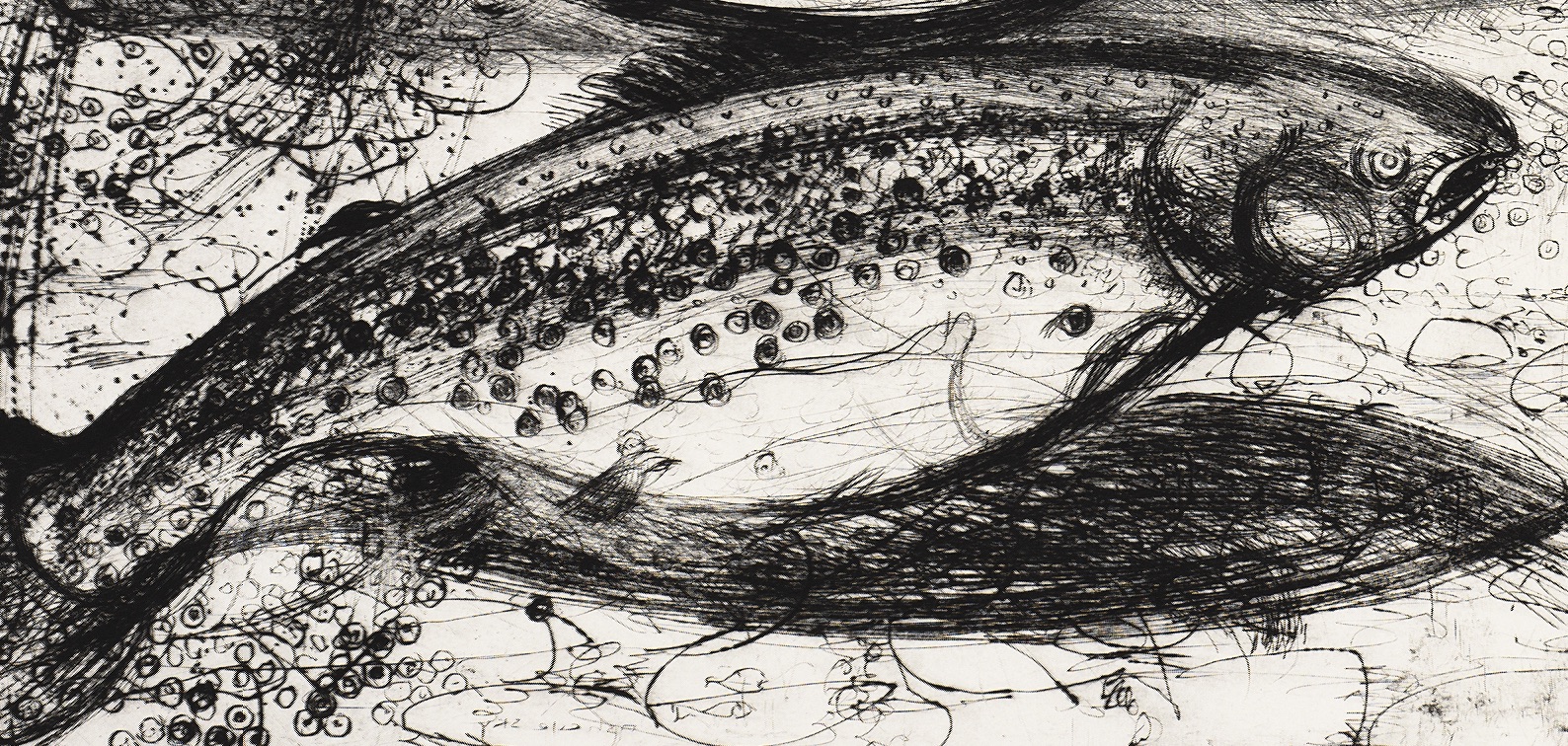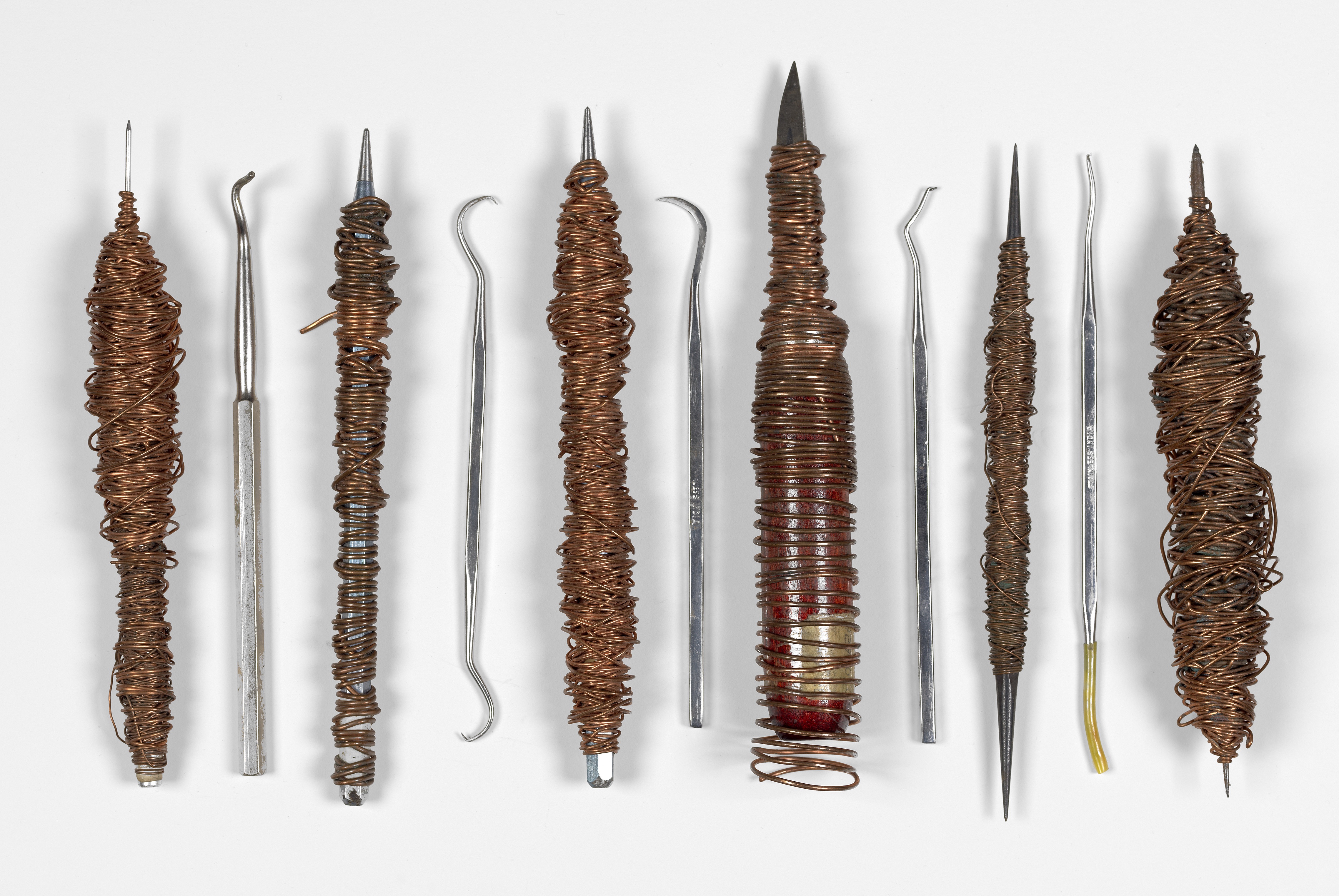 Defiant Vision Q&A: Paintings or Prints?
In this series, Aprile Gallant, Senior Curator of Prints, Drawings, and Photographs answers visitor questions about the SCMA exhibition Defiant Vision: Prints & Poetry by Munio Makuuchi. Visit the exhibition to pose a question in the comment book, then check the book and SCMA Insider for the answers!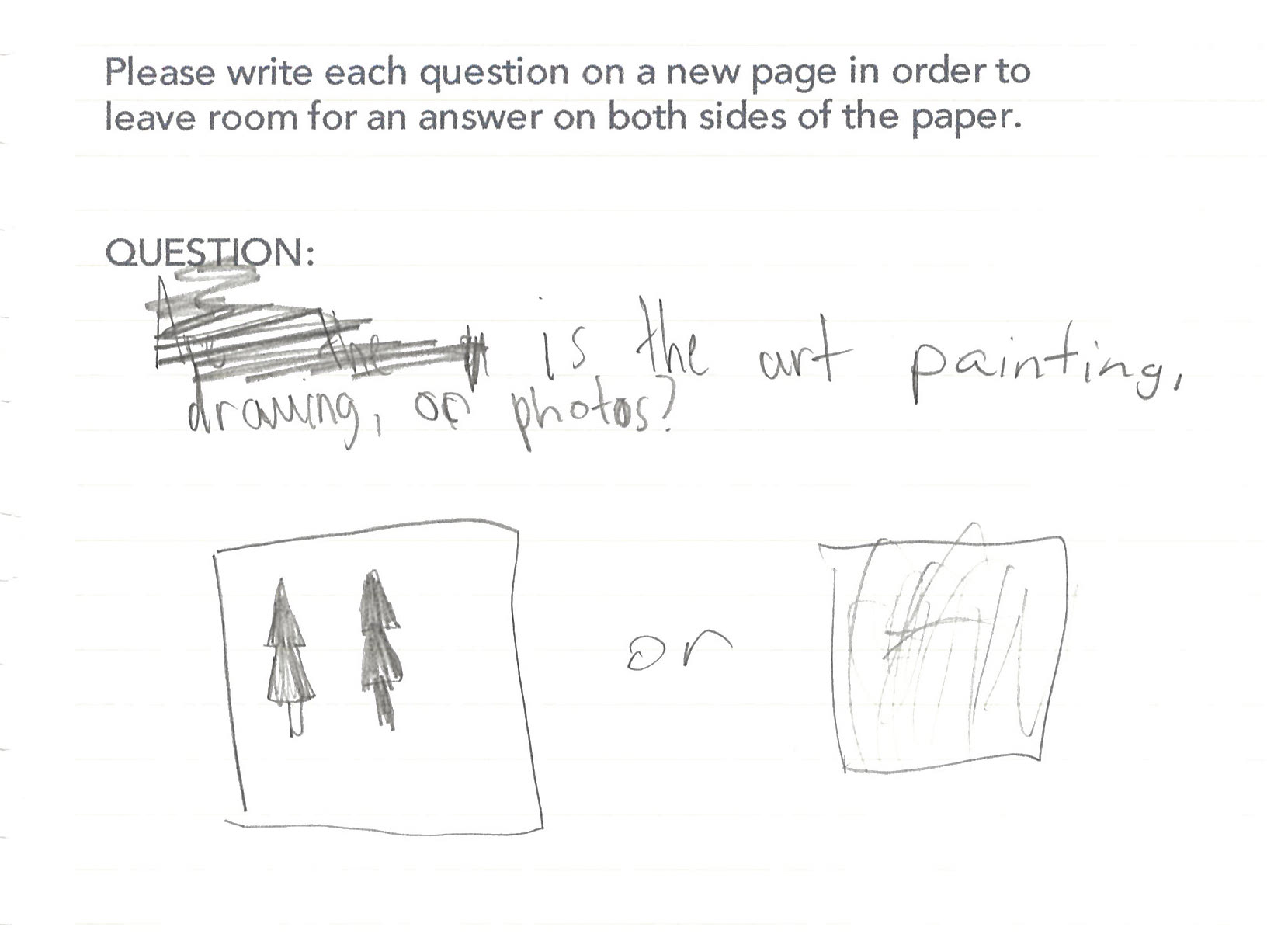 Q: Is the art painting, drawing, or photos?
A: Thank you for your question!
All of the artwork in the show are prints. According to the International Fine Print Dealers Associate (IFPDA): 
"Prints are produced by drawing or carving an image onto a hard surface (known as a matrix) such as a wood block, metal plate, or stone. This surface is then inked and the image is transferred to paper or another material by the application of pressure, thus creating an impression, or print. The printed image that results is the exact reverse of the image on the plate."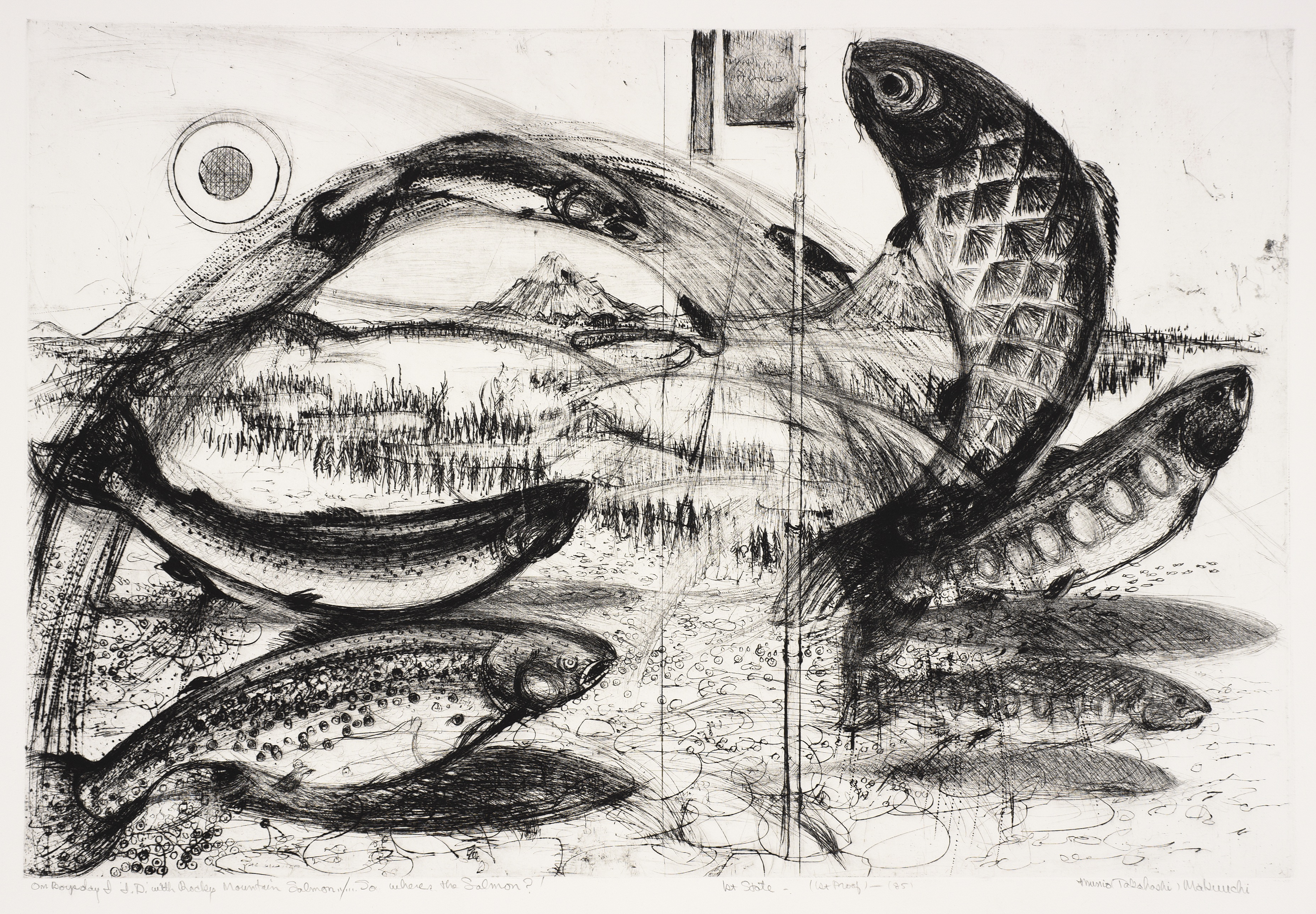 Munio Makuuchi, American, 1934–2000. On Boys day I 'I.D.' with Rocky Mountain Salmon . . . / . . . So where's the Salmon?, 1985. Drypoint on warm white Arches paper. Purchased with the Elizabeth Halsey Dock, class of 1933, Fund. © The Estate of Munio Makuuchi

The specific type of prints Munio Makuuchi made are "drypoints," which means he scratched lines into a metal plate to make the image. Ink was pushed into the lines so they would print on the paper.  Printmaking allows artists to make more than one copy of an image. 
Makuuchi's printmaking tools and two plates are on view in the exhibition. Look at these closely to see how the image was made.