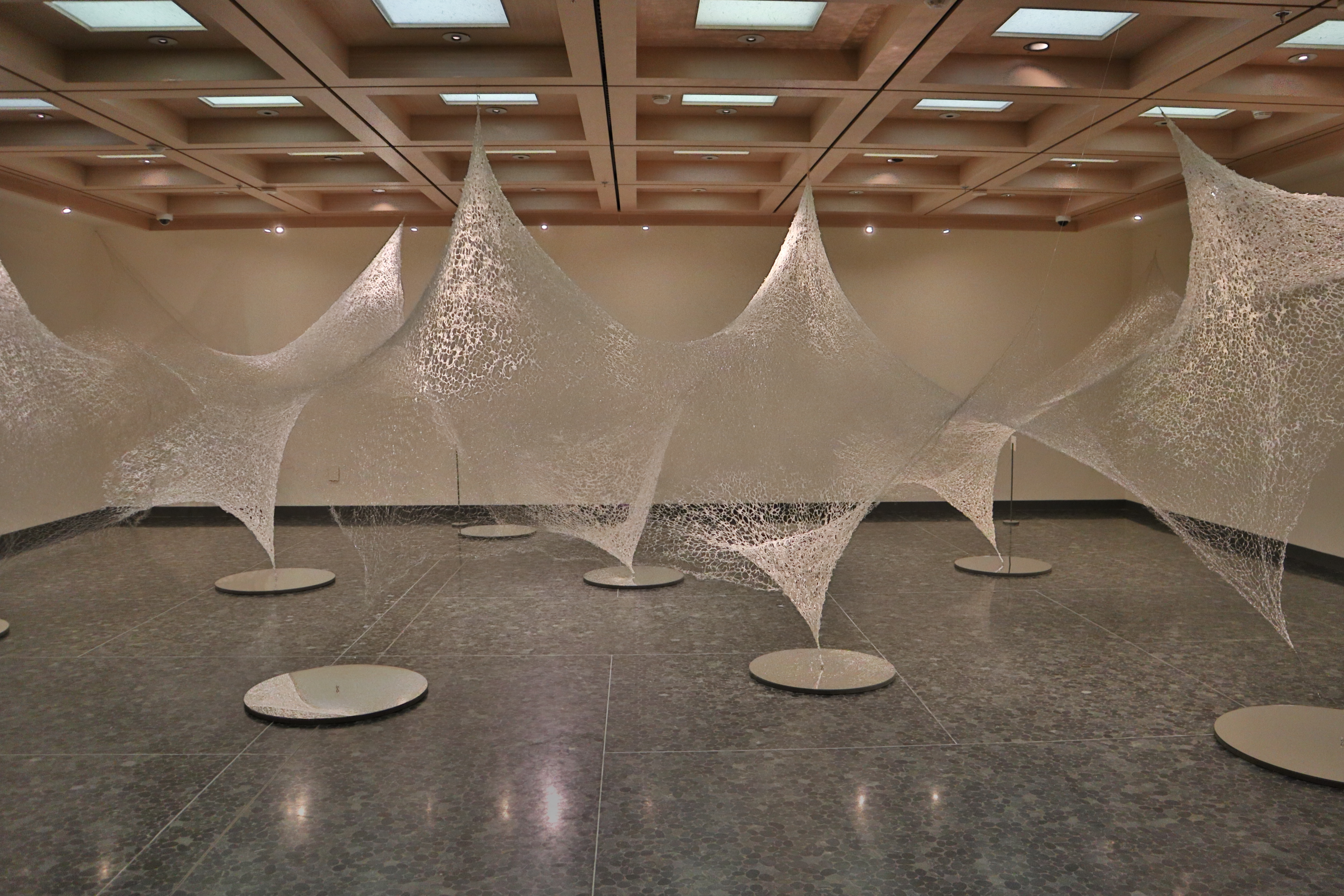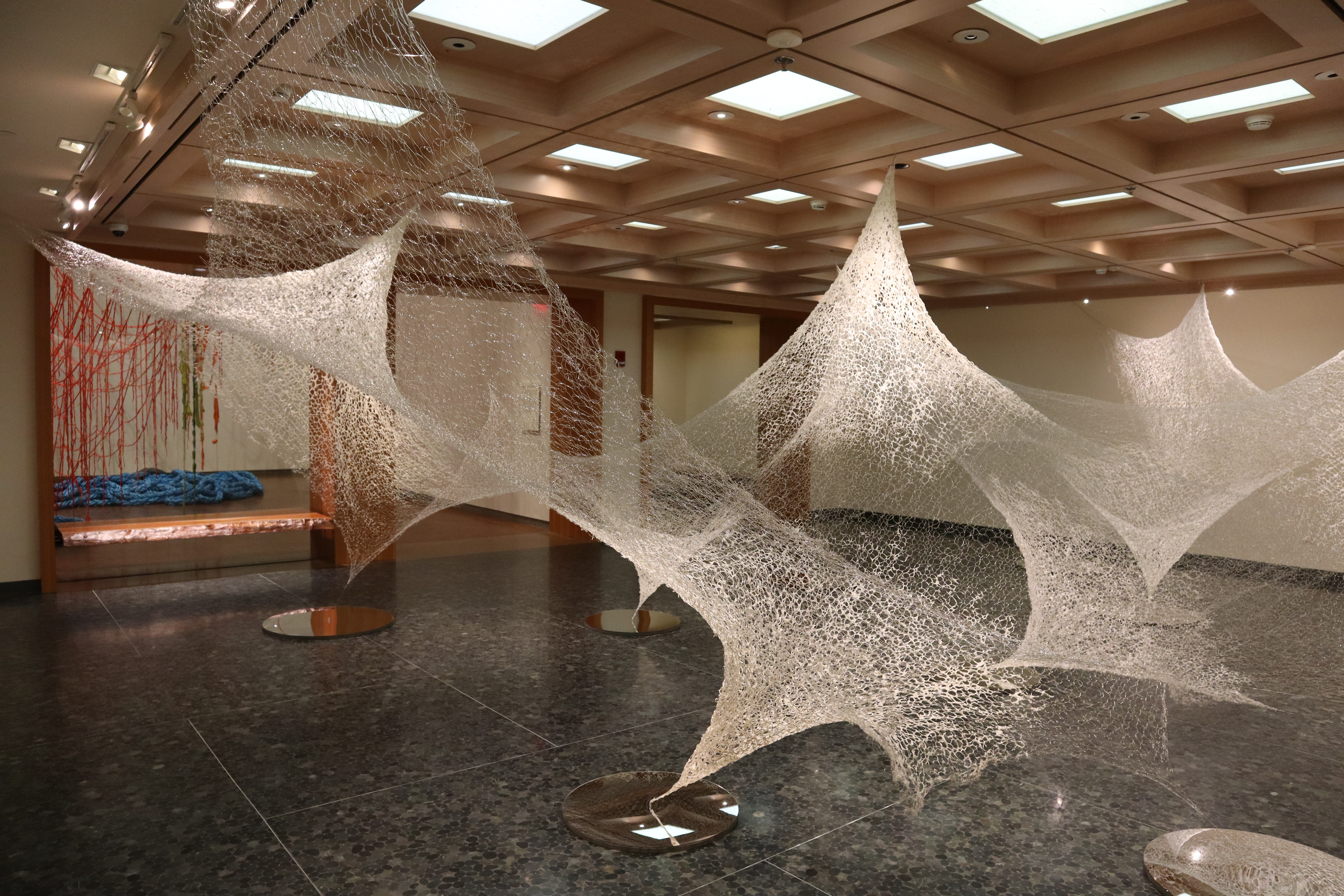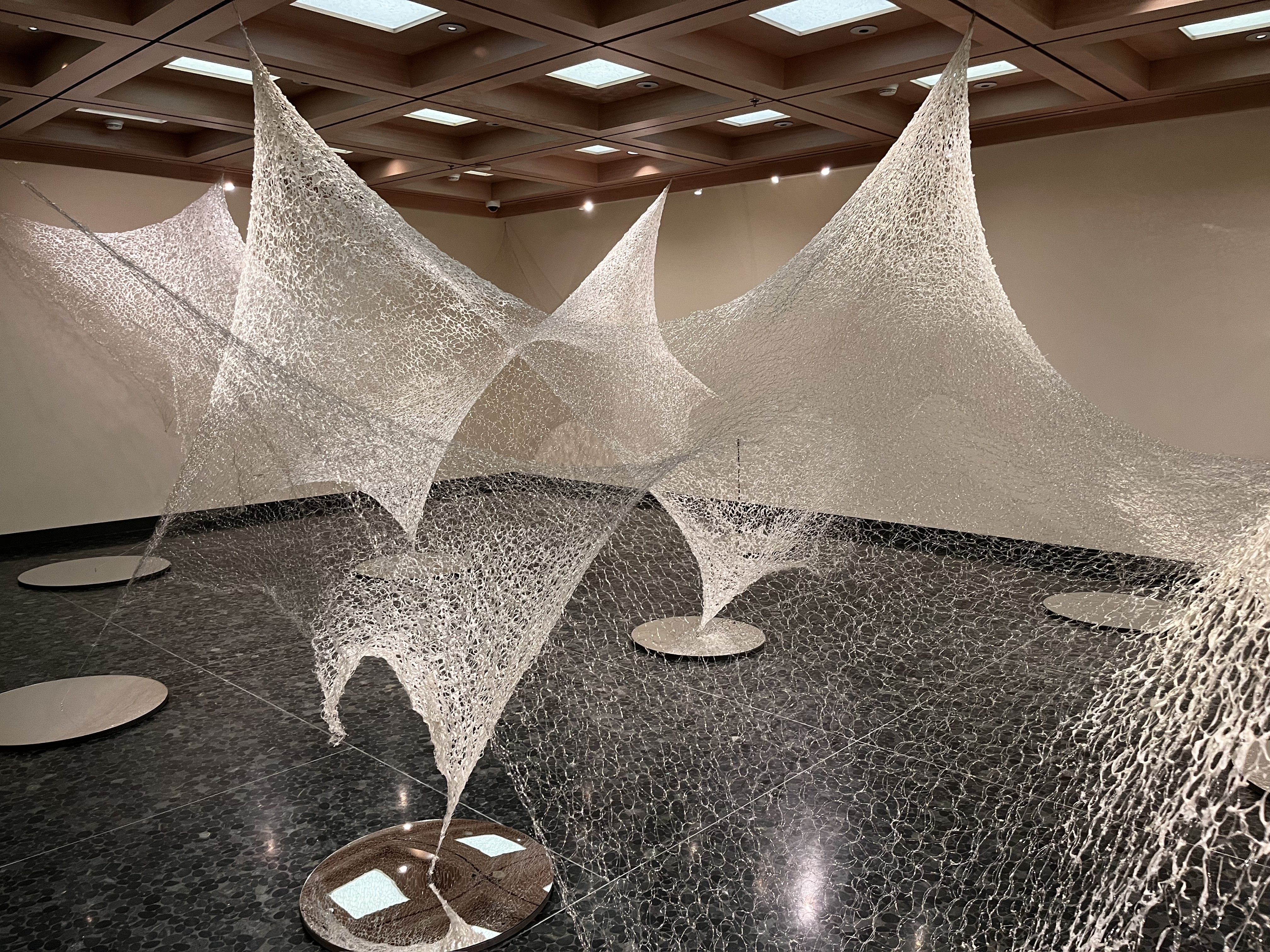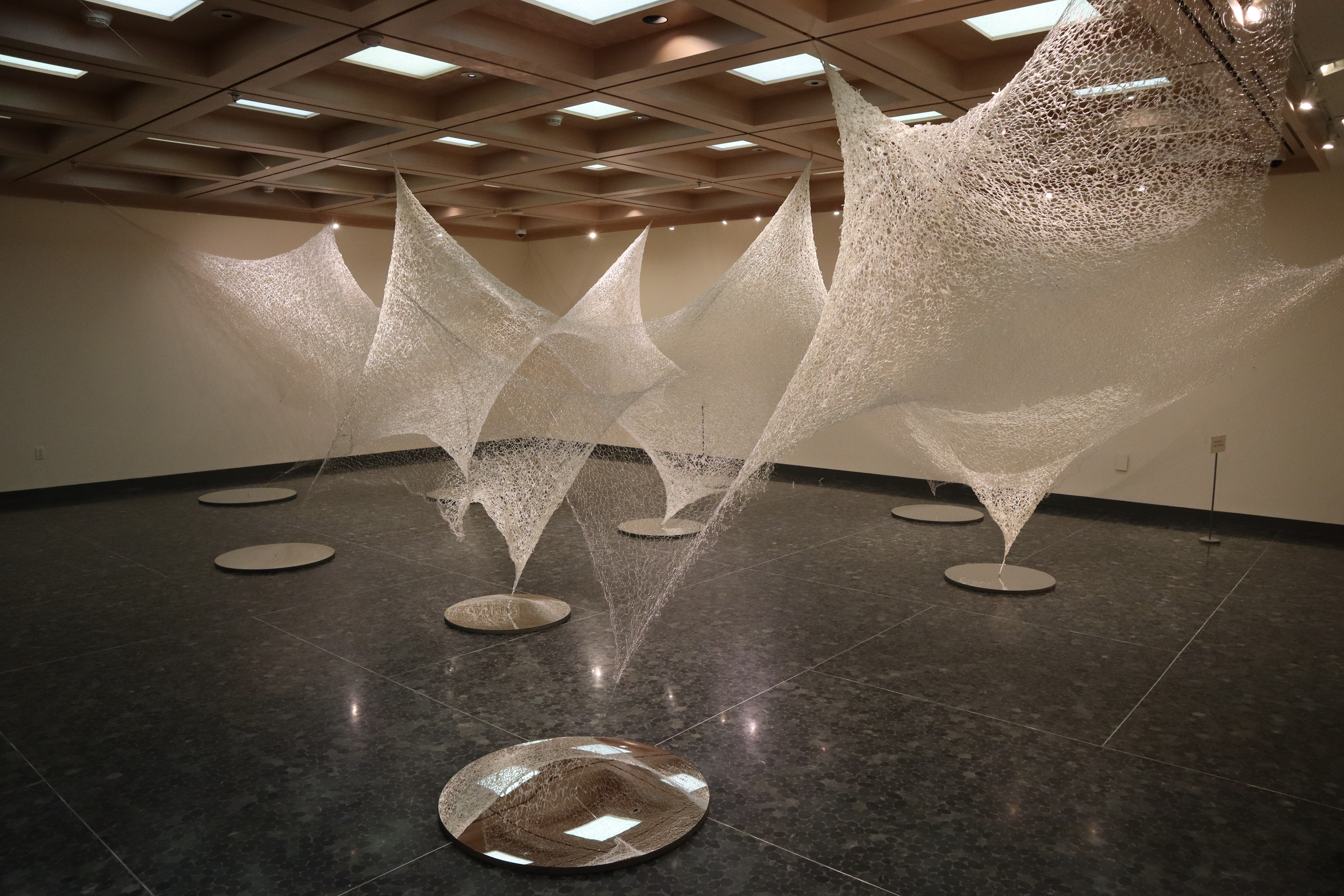 Agano Machiko: Untitled
November 4, 2022–July 9, 2023
Exhibition Overview
Trained as a weaver, Agano Machiko is known today for fiber art installations that capture the invisible forces of nature. In the late 1990s, she began knitting fishing line and steel wire together in garter stitch with oversized needles.
In this installation, originally created for SCMA in 2004, the knit forms hang in random patterns throughout the gallery space. Light plays off the polished surface of the wire and the opaque surface of the fishing line. To better catch light on the surface, Agano dips the woven wire and fishing line into kozo mulberry pulp. Depending on the density of the materials, the installation oscillates between asserting its presence and dissolving into the space.
This installation is supported by the Nolen Endowed Fund for Asian Art Initiatives. Installation photos by Nikolas Asikis.