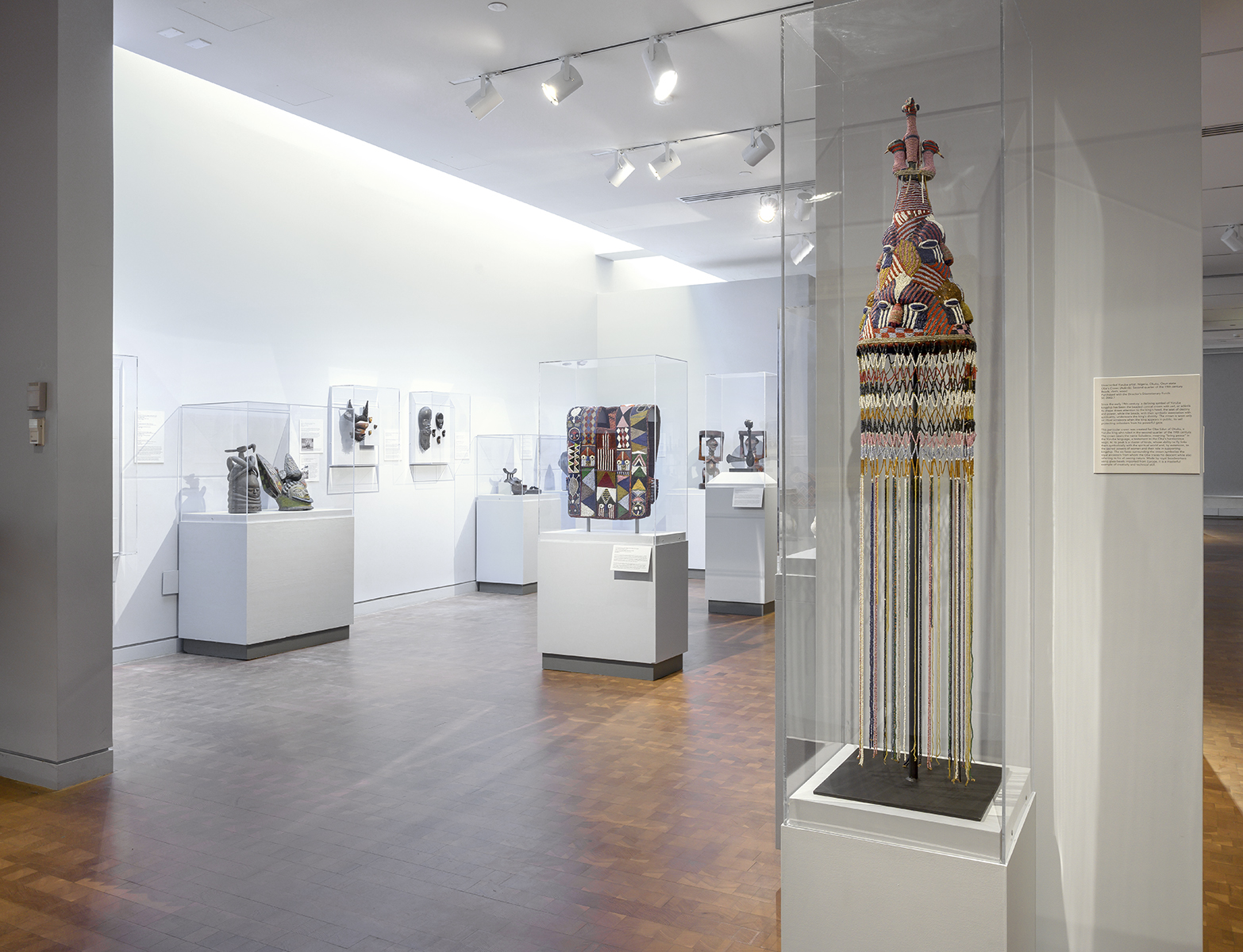 Arts of Africa, c. 1825–1960
Ongoing
Exhibition Overview
This selection of artworks from Africa represents just a sampling of the continent's varied and dynamic visual traditions; its emphasis on sculpture reflects the legacy of Western collecting practices rather than the diversity of artistic creation in Africa. 
The works on view were made during a period that predates and includes Africa's colonization by European powers and ends with the dawn of independence movements. As with the contemporaneous European and American art displayed on the third floor, these examples from Africa offer insight into how artists responded creatively to the social and political changes of their times. Among the themes explored through individual works or object groupings are artists and patrons, tradition and innovation, and gender and power.
Works by artists from 10 different societies in western and central Africa offer opportunities for cross-cultural comparisons across the installation. Nearly half are by Yoruba artists, providing a glimpse of the rich diversity of creative practices within this longstanding urban culture. All of the examples on view are by male artists, who historically specialized in woodcarving and, in many parts of Africa, beadworking.  
The artworks on display were made with aesthetic intent but would have been admired—as well as used—in public and private contexts quite different from that of a museum. In their original settings, they may have been worn on the body, used during performances for an audience or in rituals, or displayed for prestige. The labels and photographs accompanying the museum display are intended to help convey this cultural background, although ultimately the works will be experienced in new ways. 

Research on these objects, including their ownership history, is ongoing and may be incomplete. We are committed to the repatriation of any work of art that may have been looted or obtained in an unlawful manner. If you have additional information about a particular object, please email artmuseum@smith.edu.

This installation is supported by the Suzannah J. Fabing Programs Fund and the SCMA Publications and Research Fund.