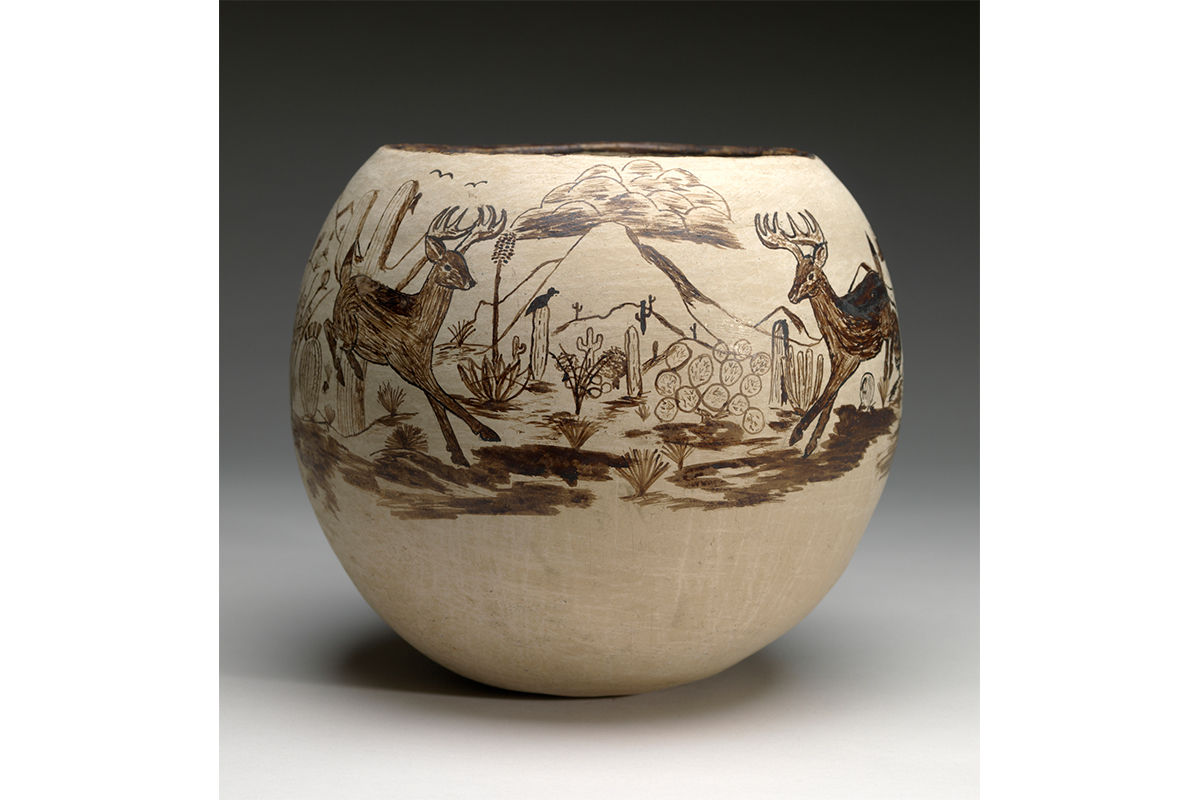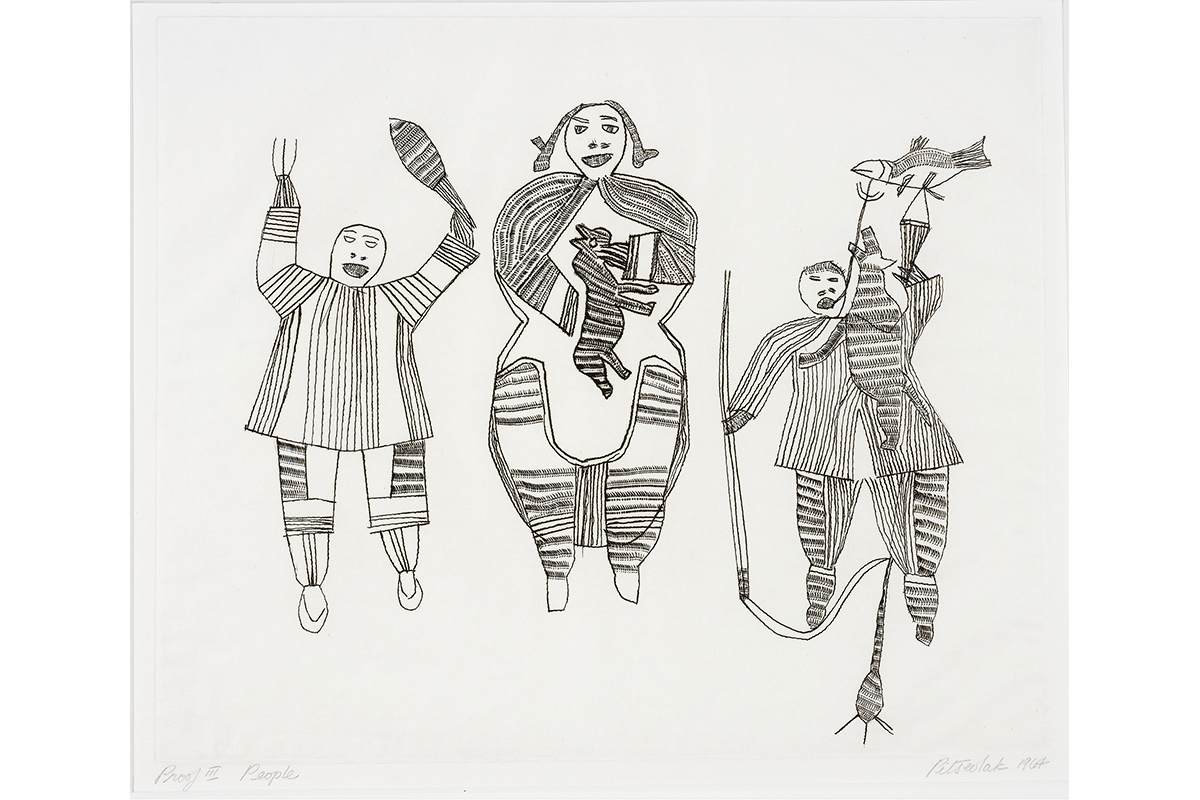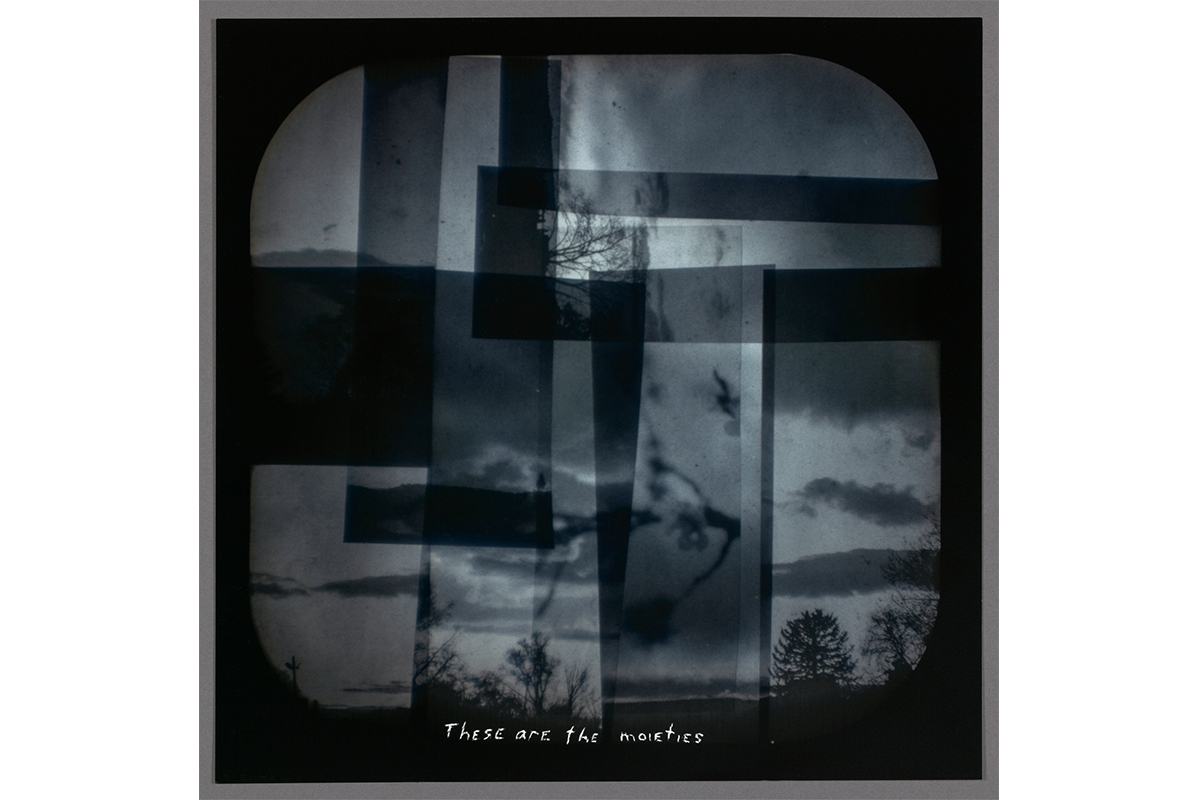 Colonial Entanglements: Native American Artwork from the SCMA Collection
August 30, 2022–May 28, 2023
Exhibition Overview
This grouping of fourteen objects highlights the relationship between North American Indigenous artists and artists from the European societies that occupy their homelands. 
Entangled in American artists' depictions of settler society are the displaced lives, lands and cultures of Indigenous peoples. Paintings of idyllic landscapes arranged in ornate gold frames depict Indigenous peoples, if at all, fading into the wilderness. At the time of their making, such scenes romanticized and justified colonial expansion and settlement in early America; when exhibited in museums today uncritically, they continue to do so.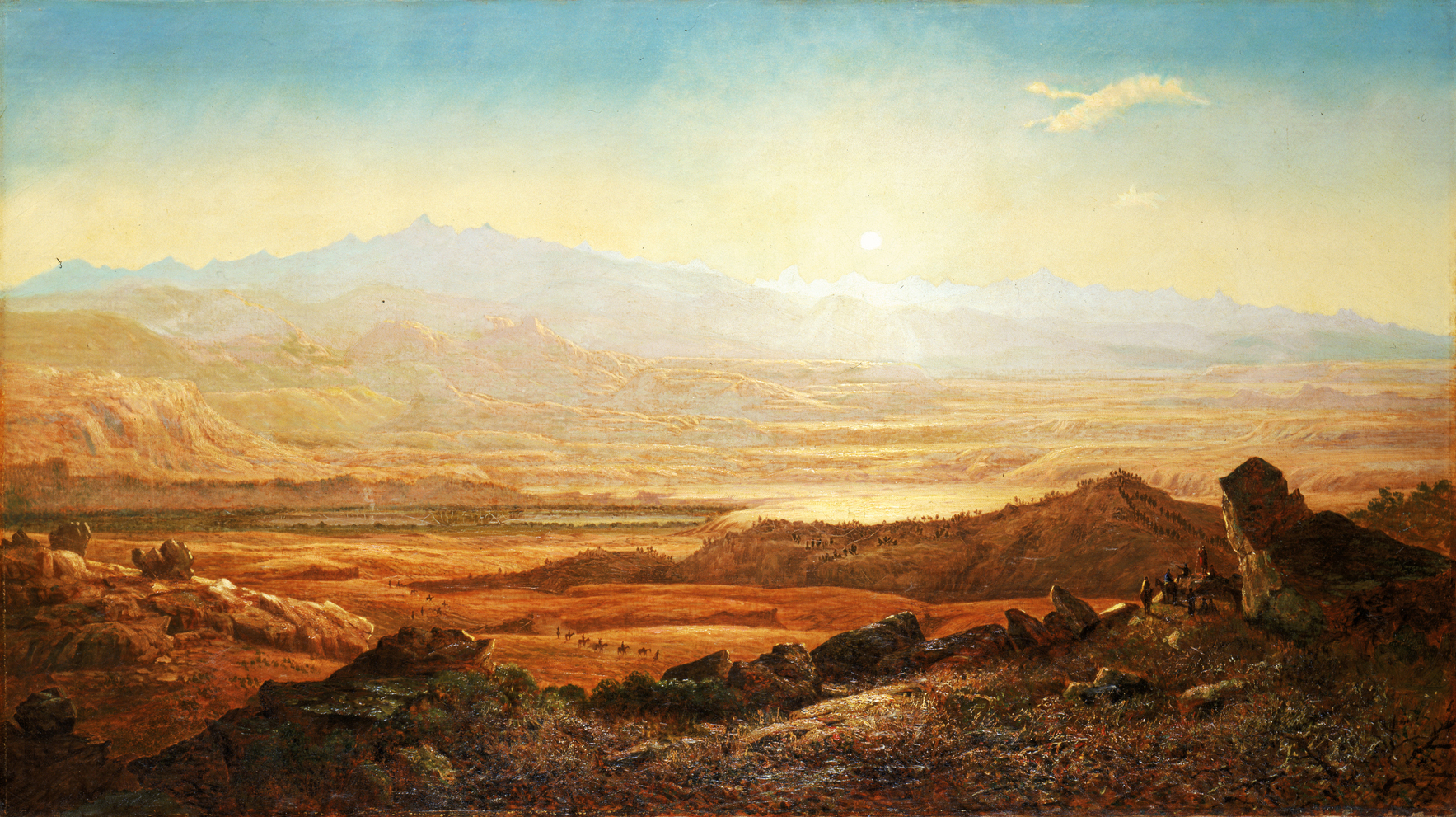 Throughout the nineteenth century, U.S. government officials and Christian clergy repressed Indigenous forms of cultural and spiritual expression. Sacred and ceremonial materials were outlawed by federal legislation and missionaries, yet these same institutions stole and sold Indigenous objects to museums. By the twentieth century, policy shifted from an expectation that Indigenous communities adopt the norms of white colonial culture toward a renewed interest in preserving Native cultural traditions. Native communities were encouraged to participate in American capitalism and tourism, leading to the commercialization and appropriation of Indigenous art and culture.
Today, Indigenous artists continue to subvert that erasure by asserting recognition in the American art canon. The objects in the installation represent ongoing resistance to elimination through creativity, maintaining distinct cultural identities despite continuous assaults under settler colonialism.
Colonial Entanglements was curated by Isabel Cordova '19 and Sydney Nguyen, Five College Post-Baccalaureate Assistants for Indigenous American Collections, 2021–2022
Research on objects in the collections is ongoing and may be incomplete. If you have additional information or would like to learn more about a particular object, please contact Danielle Carrabino at dcarrabino@smith.edu.

Artist once known
As the curators of this installation have shown, the attempted erasure of Indigenous voices in North America has taken many forms. One way was for collectors to not record the names of artists and makers. To reflect this, the curators have chosen to use the term "artist once known" to draw attention to the fact that individuals created these works even if we no longer know their names. This designation was used by Katherine Nova McCleary, Leah Tamar Shrestinian and Joseph Zordan in the exhibition Place, Nations, Generations, Beings: 200 Years of Indigenous North American Art at the Yale University Art Gallery (November 1, 2019–February 28, 2021).