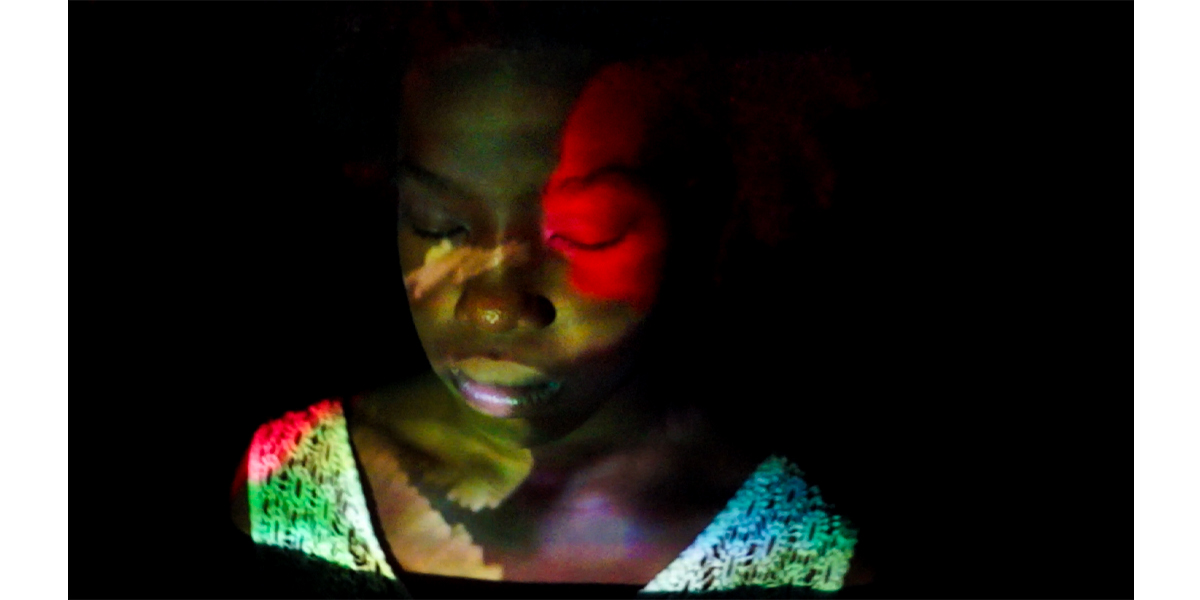 Deborah Jack: the water between us remembers, so we carry this history on our skins, long for a sea-bath and hope that the salt will heal what ails us (2018)
June 30, 2023–February 4, 2024
Exhibition Overview
How do memory, place, nature, and the afterlives of slavery and colonialism connect? What possibilities do video (as a medium) and beauty (as an aesthetic approach) offer artists interested in these connections?
In the water between us remembers…, an immersive video installation now on view in SCMA's Video and New Media Gallery, artist Deborah Jack takes up these questions and contends with past and present representations of the Caribbean as a tropical paradise. Jack employs post-production techniques that introduce narrative ambiguity and create dissonance between what we hear and see. For example, instead of the blue water typical of tourism brochures, the sea is largely shown in black and white. Later, the film's young female protagonist vanishes from one frame to the next. The thrumming heard throughout is a sound unique to the Caribbean Sea, called the Rossby Whistle, while the concluding song is a local lament in which an enslaved woman appeals to enslavers to allow her sick friend to rest.
Sophie Poux '21 wrote about the acquisition of the water between us remembers... for SCMA's blog in 2021. Click to read about the acquisition of this video installation.
Image: Deborah Jack. Dutch, born St. Maarten, 1970. Still from the water between us remembers, so we carry this history on our skins, long for a sea-bath and hope that the salt will heal what ails us. 2018. Single-channel color video, edition 1 of 3, 15 min, 42 sec. Purchased through the efforts of students in the class "Collecting 101: Time-based media," 2021, SC 2021.2