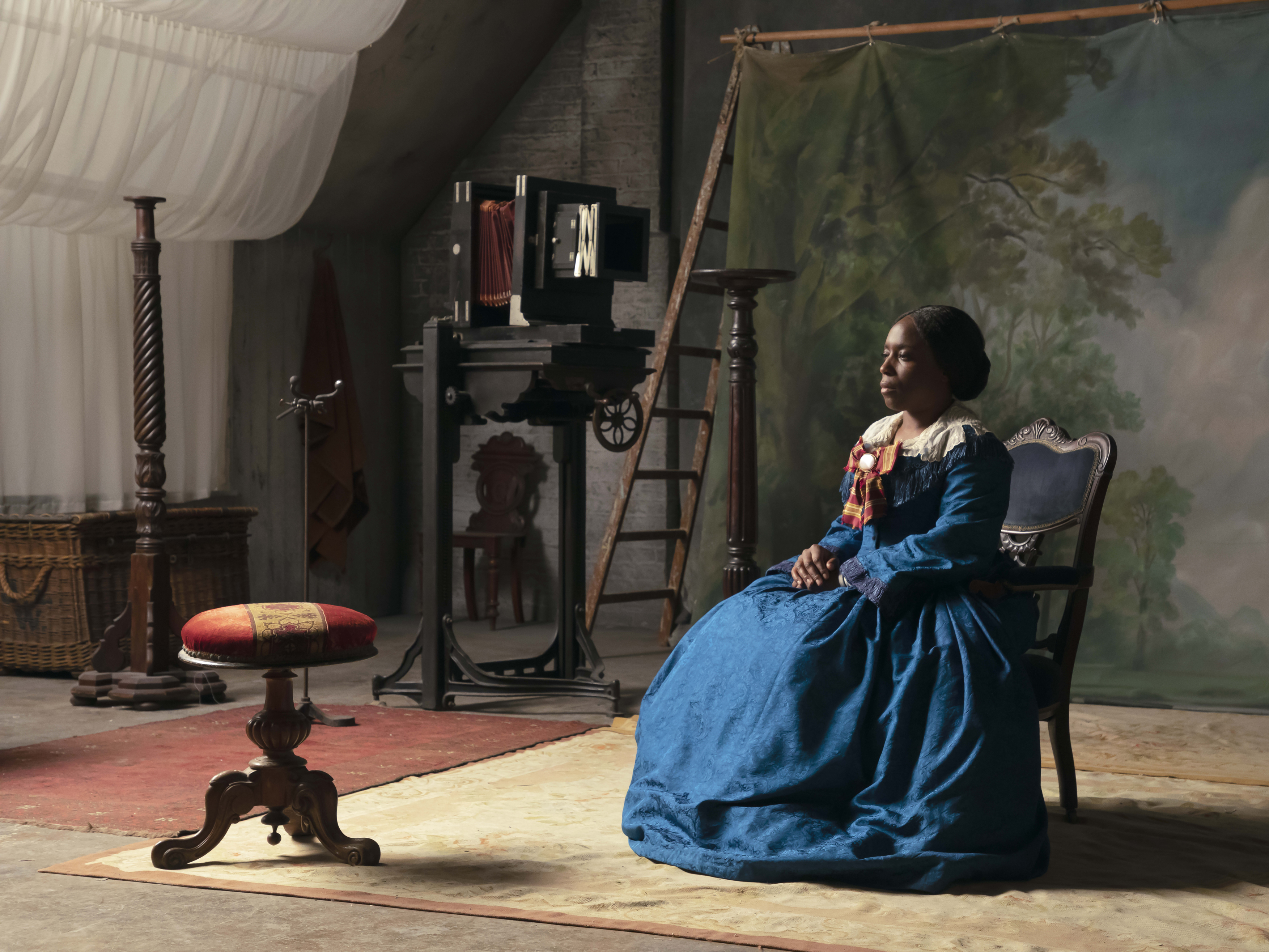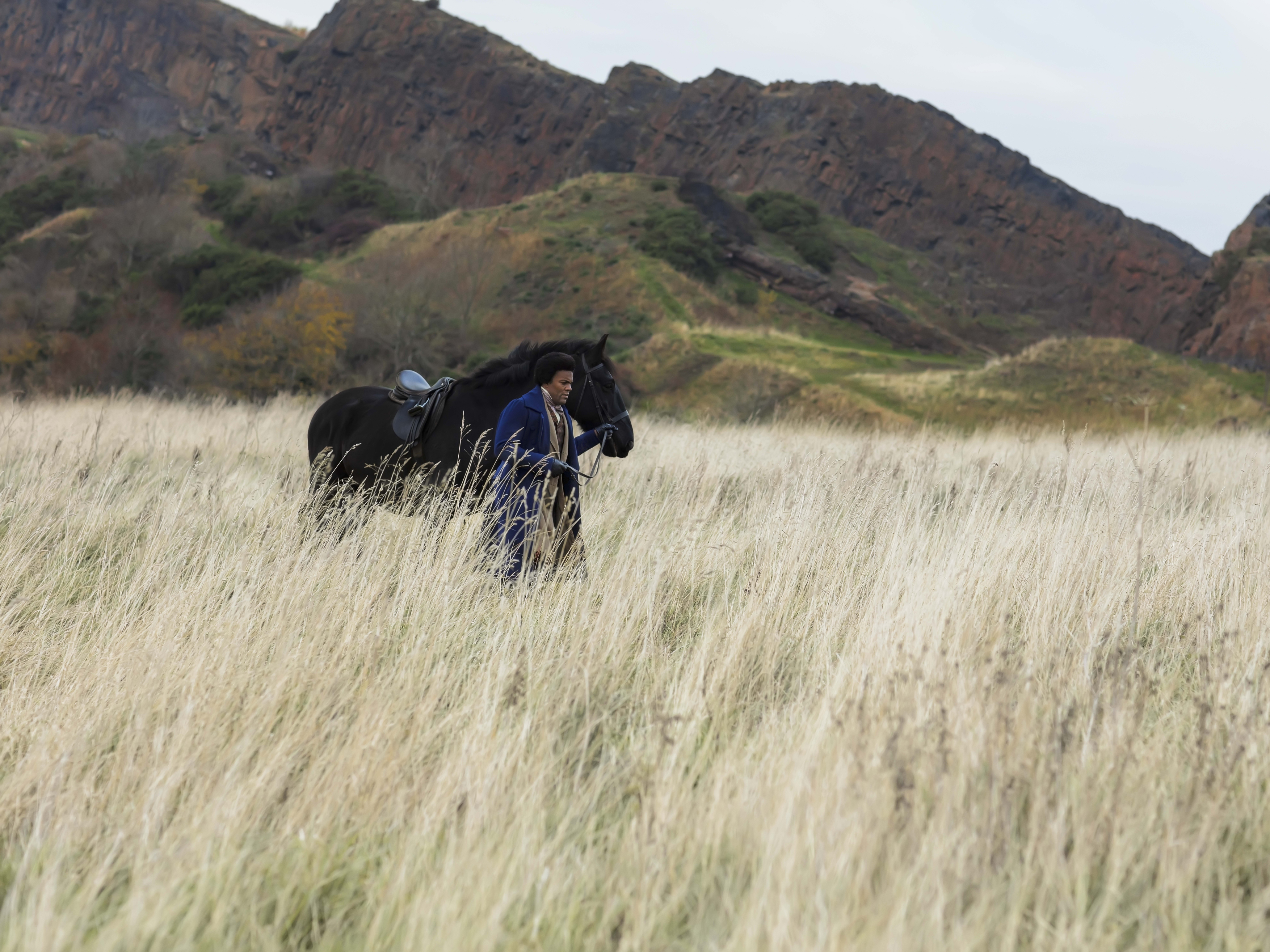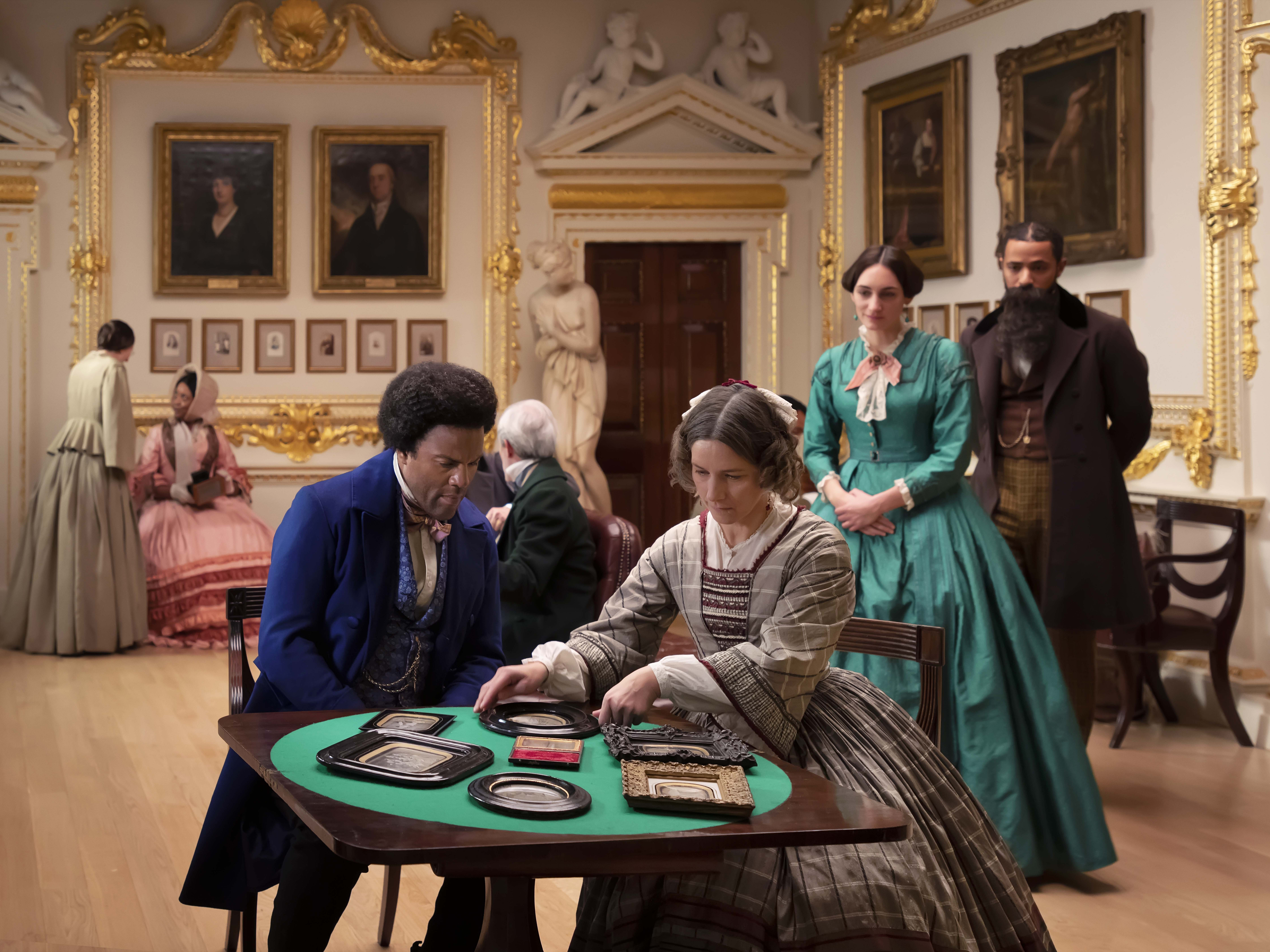 Isaac Julien: Lessons of the Hour
December 17, 2021–July 10, 2022
Exhibition Overview
Playing in a loop during museum hours
In conjunction with Smith College's 2021–22 campus-wide initiative, "Year on Democracies," SCMA presents three recent film and video installations that examine notions of democracy nationally and globally. The life and writings of the freedom fighter Frederick Douglass (1818–1895) inspired Isaac Julien's Lessons of the Hour (2019); FX Harsono's NAMA (2019) attempts to heal the trauma endured by the ethnic Chinese minority in Indonesia; and Jennifer Chang Crandall's ongoing film, Whitman, Alabama (2017–present), considers the contemporary relevance of Walt Whitman's poem, "Song of Myself," first published in 1855.
Isaac Julien, CBE RA is one of the most important artists working in film and time-based media. Lessons of the Hour is inspired by episodes in the life of freedom fighter Frederick Douglass (1818–1895). The film depicts Douglass as one of the most powerful voices and visionaries of the 19th century—from his demands to abolish chattel slavery to his aesthetic theory on photography—and demonstrates how his trenchant analyses continue to resonate.
In Lessons of the Hour, the Royal Shakespeare Company Actor Ray Fearon plays a young Douglass between 1845 and 1847, a period during which he toured England, Scotland and Ireland, delivering more than 300 lectures as he sought to affirm his struggle for equality as a global citizen and a pioneer in the history of civil rights.
Filmed at sites in Edinburgh, London and Washington, D.C., Julien's film excerpts three speeches Douglass delivered after returning to the U.S.: "What to the Slave Is the Fourth of July?" (1852), "Lecture on Pictures" (1861), and "Lessons of the Hour" (1893). In his final speech, "Lessons of the Hour," Douglass addressed lynching, suffrage and the legacies of colonization in the post-Civil War American South. Based on original archival sources, letters and writings, the film Lessons of the Hour reconstructs aspects of the history of abolitionism, the suffrage movement and the invention of film itself.
Julien pays special attention to the women who were key to Douglass's life and accomplishments: Anna Murray Douglass, his wife for 44 years, until her death in 1882; Helen Pitts Douglass, a Mount Holyoke alumna whom he married following Anna's death; suffragist and friend, Susan B. Anthony; Ottilie Assing, his German translator; and Ellen and Anna Richardson, British Quakers who raised the money to purchase Douglass's freedom.
SCMA is showing the U.S. premiere of the single-screen version of Lessons of the Hour.
 
This installation is supported by the Louise Walker Blaney, class of 1939, Fund for Exhibitions, and developed in collaboration with the Kahn Liberal Arts Institute programming related to "Year on Democracies."