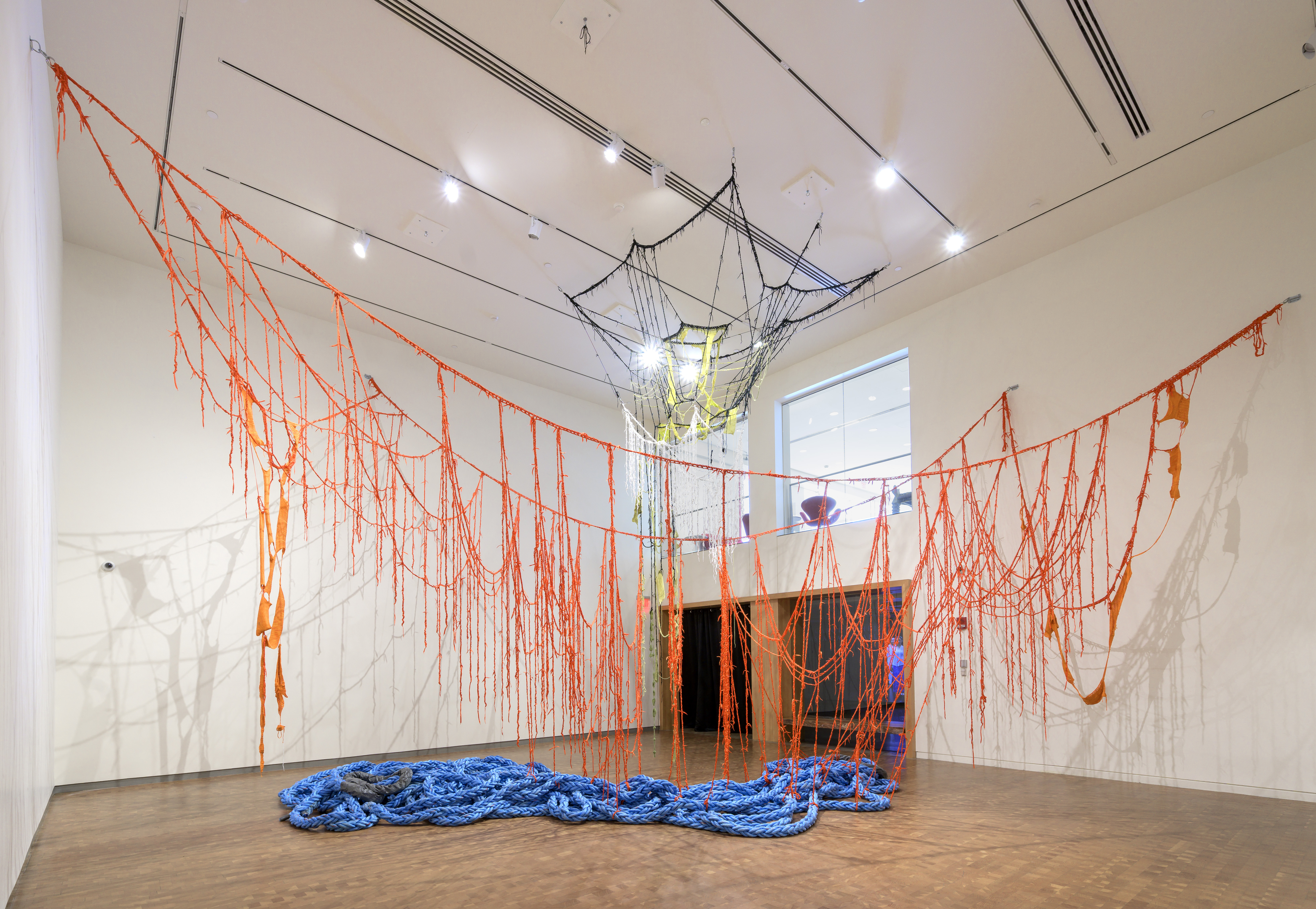 Red Hook at Bedford Terrace
March 11, 2022–April 2, 2023
Exhibition Overview
During the 1980s, Sheila Pepe worked at SCMA in multiple roles, beginning as a gallery guard before working as a preparator's assistant and a curatorial and administrative intern. In 2008, she returned to SCMA, to make Red Hook at Bedford Terrace. For Pepe, Red Hook at Bedford Terrace is a celebration of intersections and connectivity, of places, people, and their labor. The people celebrated in Pepe's collaborative artmaking process include Ann Johnson, the longtime assistant to the director whose retirement the work honors, and the many Smith students and SCMA staff who knit portions with lime green and orange yarn according to Pepe's instructions. Pepe then combined these knitted elements with the brightly colored shoelaces and nautical towline that she crocheted and knotted together in this two-story-high gallery, creating a drawing in three dimensions. 
Learn more about Red Hook at Bedford Terrace in this 2008 interview with Sheila Pepe.
This installation is made possible by the Suzannah J. Fabing Programs Fund for the Smith College Museum of Art.