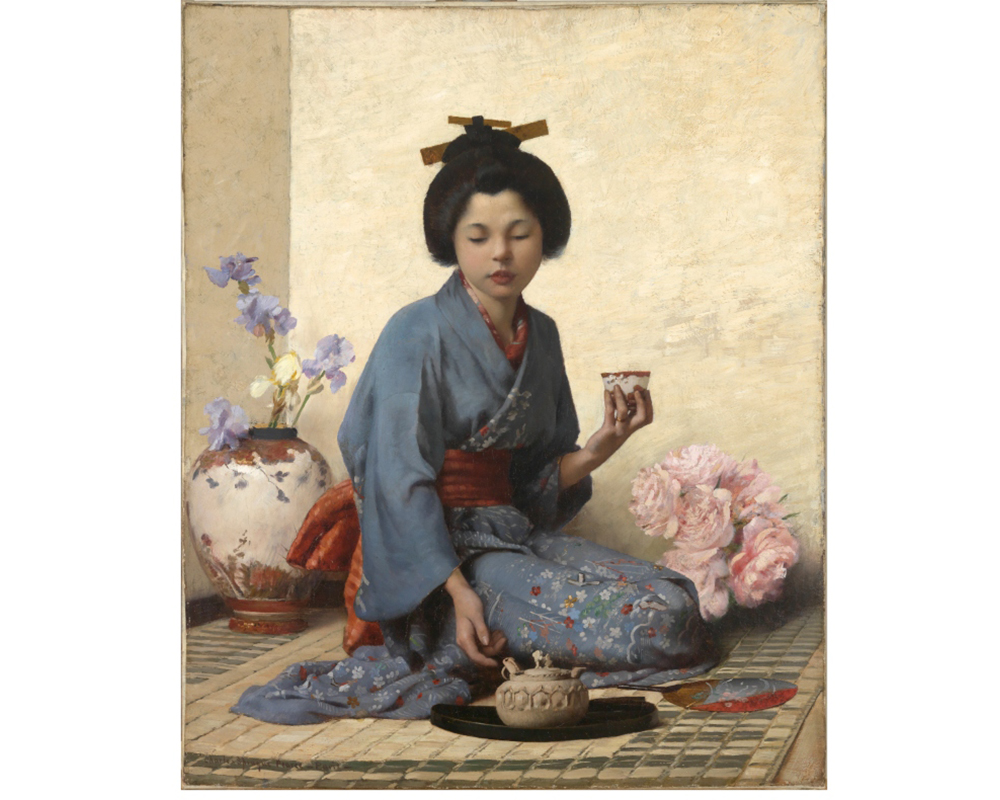 Asian Ceramics in American Paintings
Yao WU is SCMA Jane Chace Carroll Curator of Asian Art.
---
Ceramic is a type of material that has been extensively traded and imitated around the globe. Three paintings in our centennial exhibition—SCMA Then\Now\Next—feature Asian export wares. They are painted respectively by an English itinerant painter working in the American colonies in the 18th century, an American expatriate painter living in France in the 19th century, and a Chinese-born artist who immigrated to the U.S. in the 20th century. The circumstances of the three artists further attest to deep transatlantic and transpacific relations throughout the U.S. history.
The portrait of Ann Faneuil Phillips from (1736–before 1770). 1755, was done by Joseph Blackburn (active c. 1730–1778), a prominent British painter favored by wealthy American colonists in New England, including the Phillips of Boston. Dressed finely in satin with lace and pearl ornamentation, Ann holds a porcelain vase with blooming tulips, alluding to the Phillips's success as merchants. The Chinese vase, in particular, is suggestive of the type of trade from which this mercantile family profited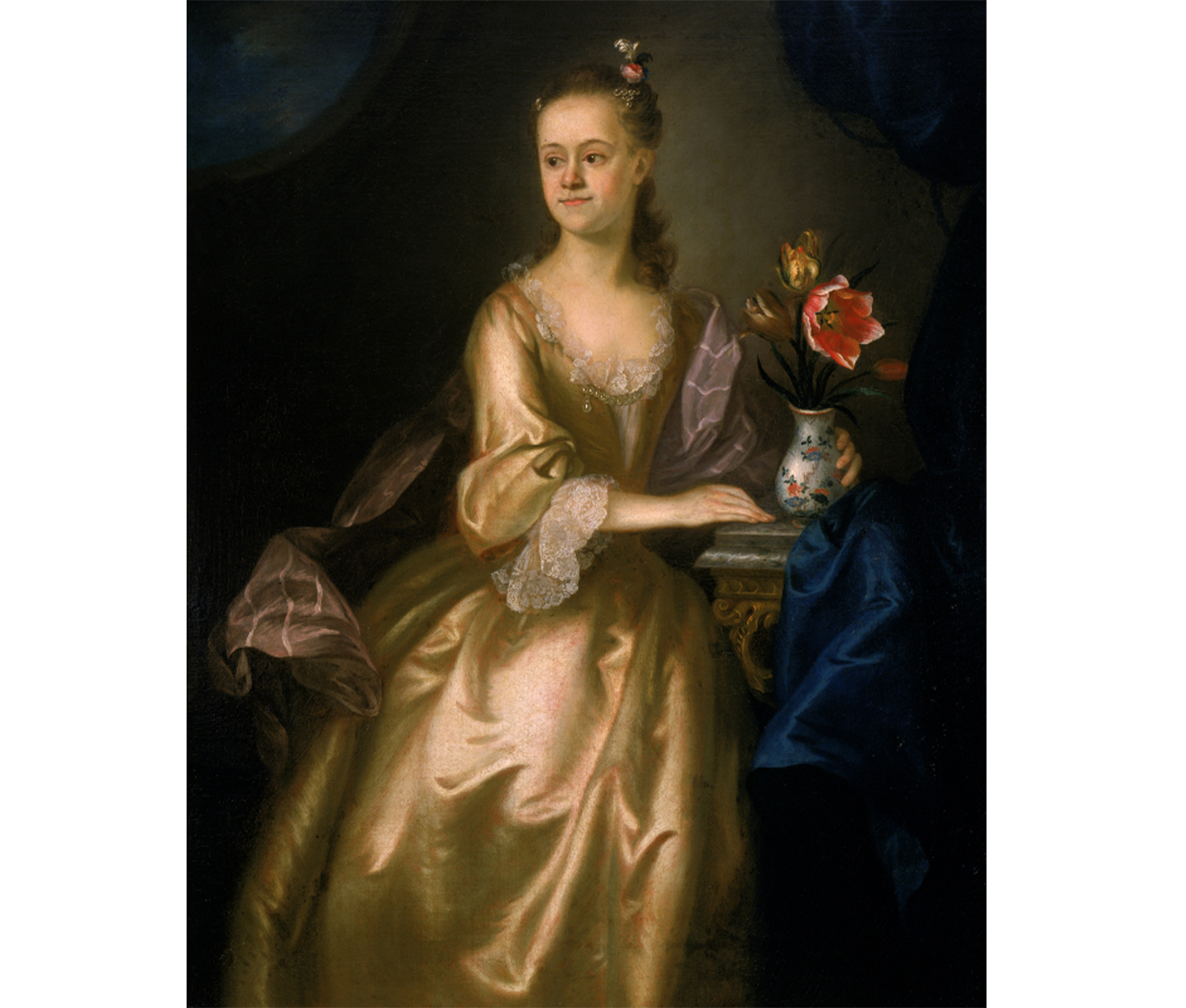 Boston-born Charles Sprague Pearce (1851–1914) belonged to the generation of American artists who studied and resided in France in the late 19th century. As Asian goods and aesthetics gained popularity in Europe and the U.S., Pearce painted several Japanese-themed works. A Cup of Tea (1883) is a careful arrangement and depiction of a model and decorative props.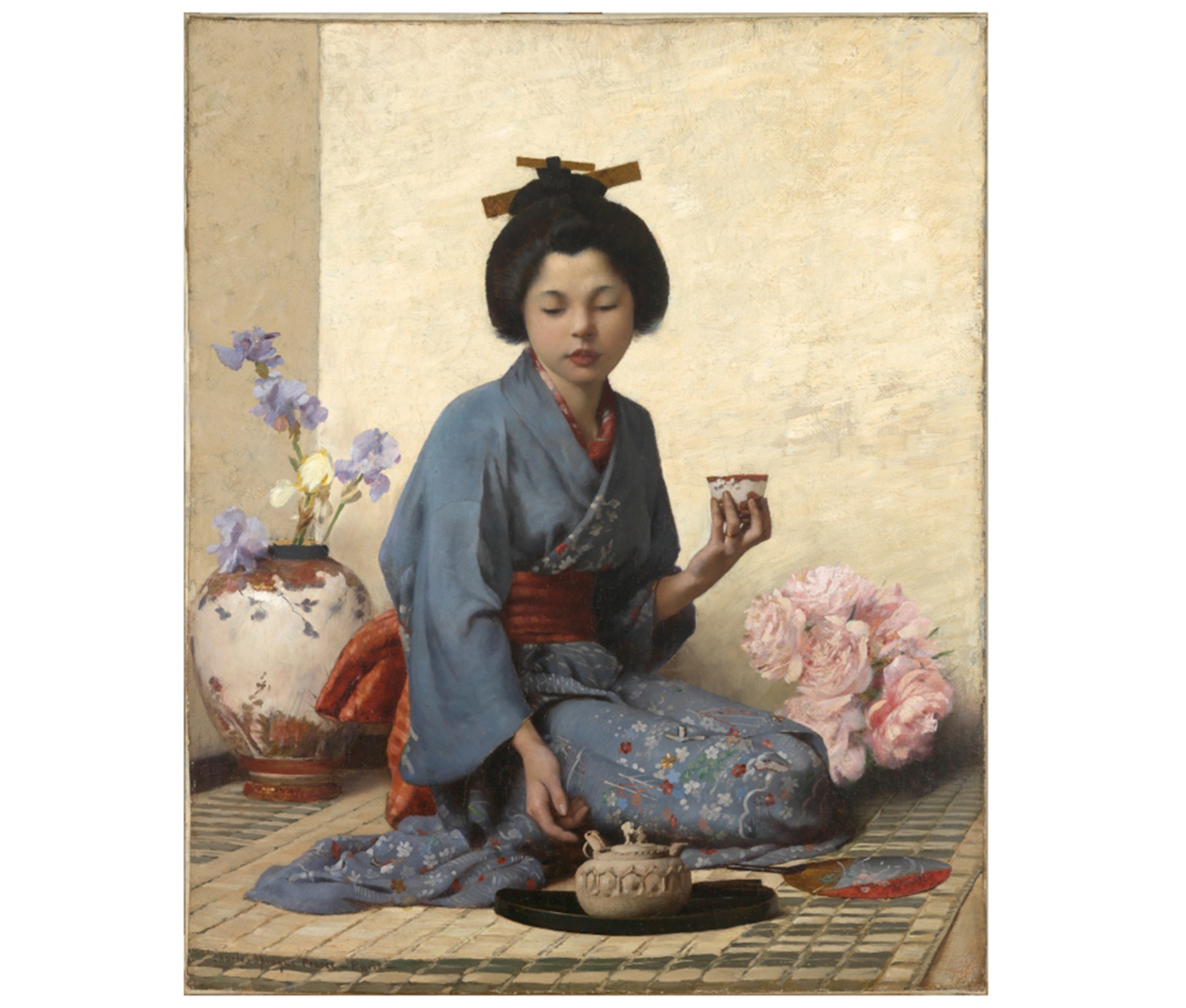 In this imagined sight of Japanese tea ceremony, the kimono-clad young woman holds a cup and sits in front of a vase. Both vessels were based on imari ware (see below), a kind of porcelain decorated in underglaze cobalt blue and overglaze red and gold enamels, which the Japanese actively promoted at world expositions at the time.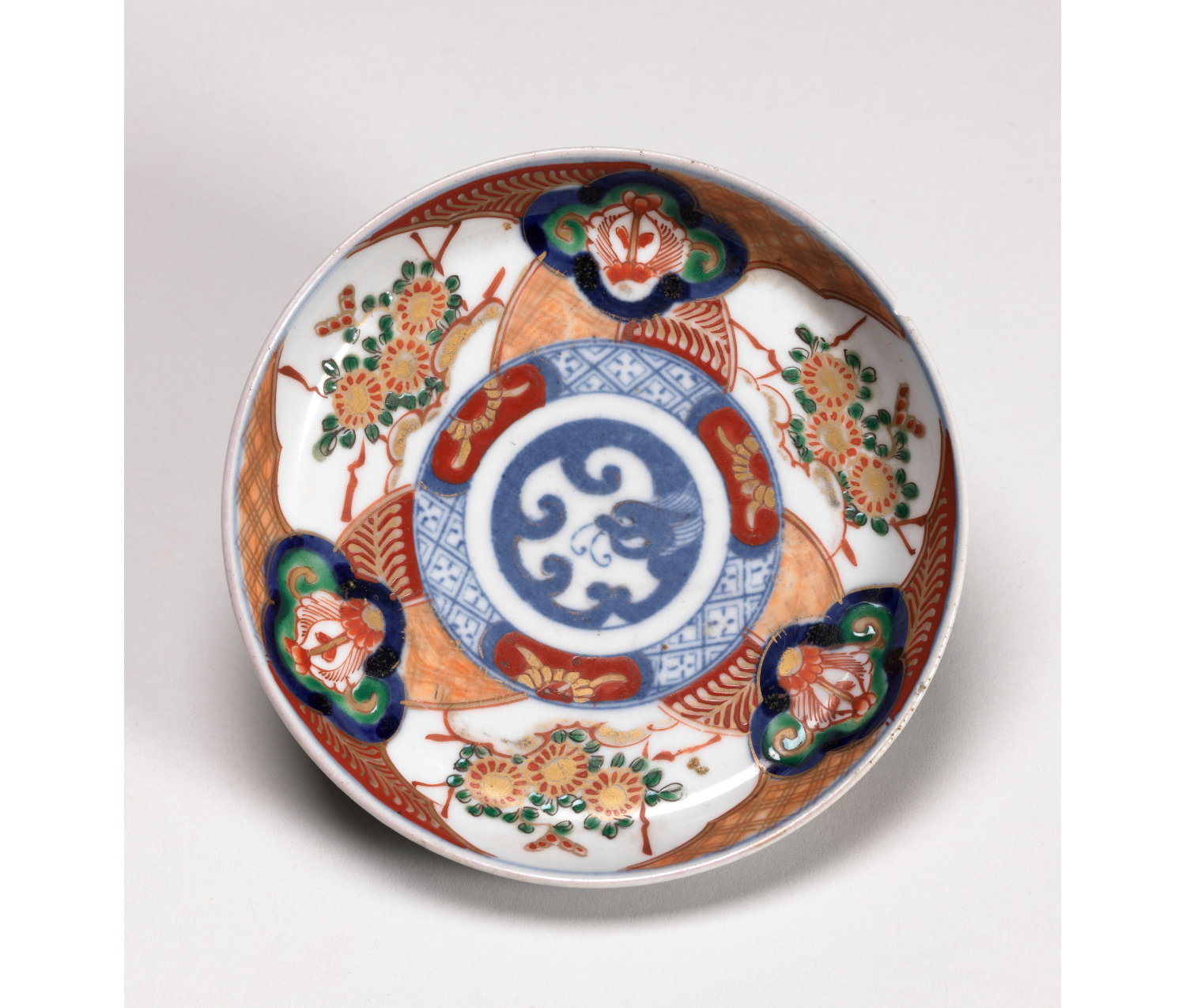 Born in China in 1948, Hung Liu has been living and working in the U.S. since 1984. In the central canvas of The Judgment of Paris from 1992 (see below), she directly quoted an 18th-century Chinese export-ware "double vase," which was decorated with an illustration of this Greek myth.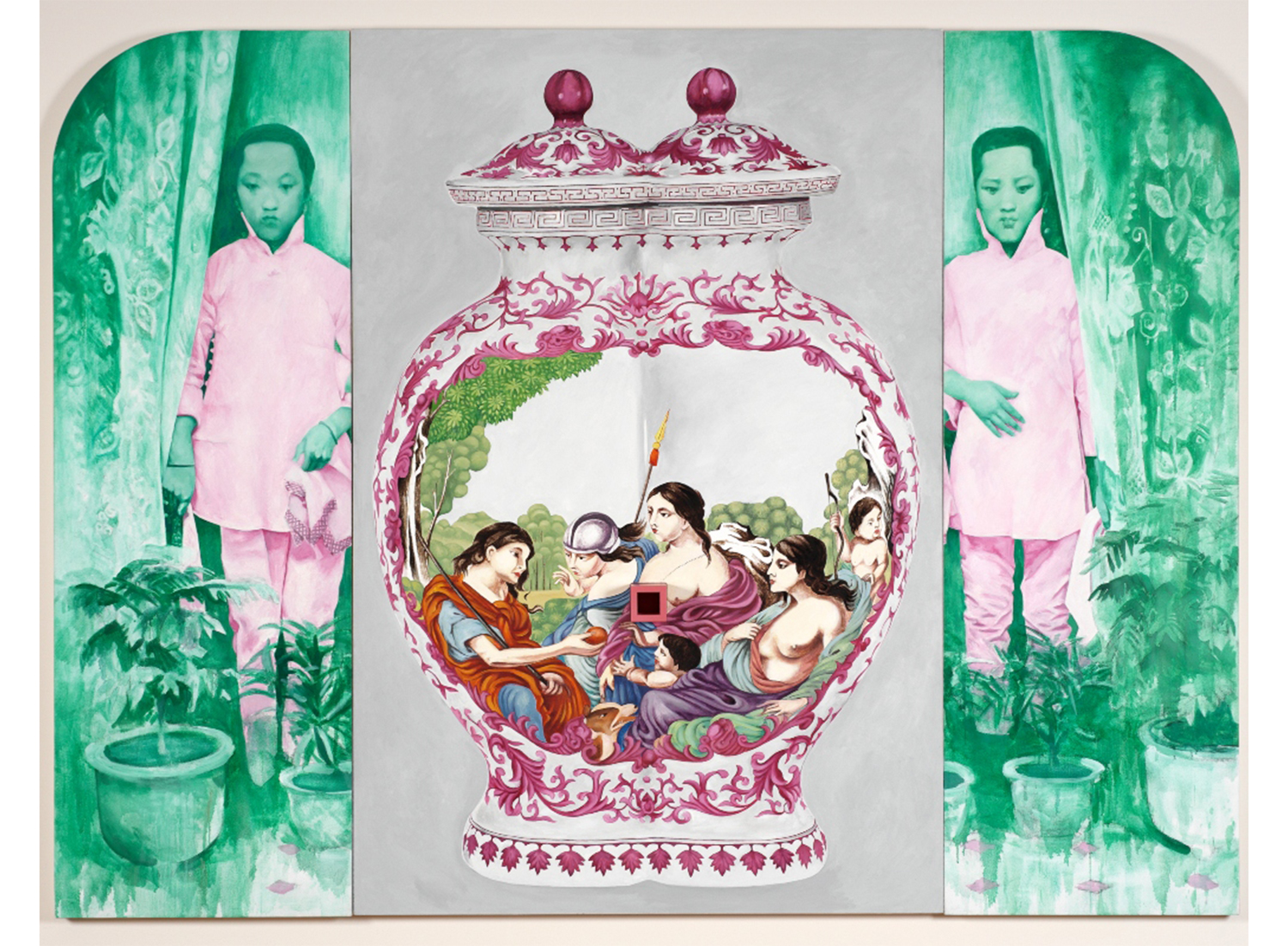 In the story, the mortal Paris judges a "beauty contest" among three goddesses. Imagery associated with this mythological tale was disseminated to China possibly through European prints and was adopted for a variety of Chinese wares created for the western market. Ceramic, as a medium and material, witnessed and facilitated much of the global circulation of visual motifs such as this one.