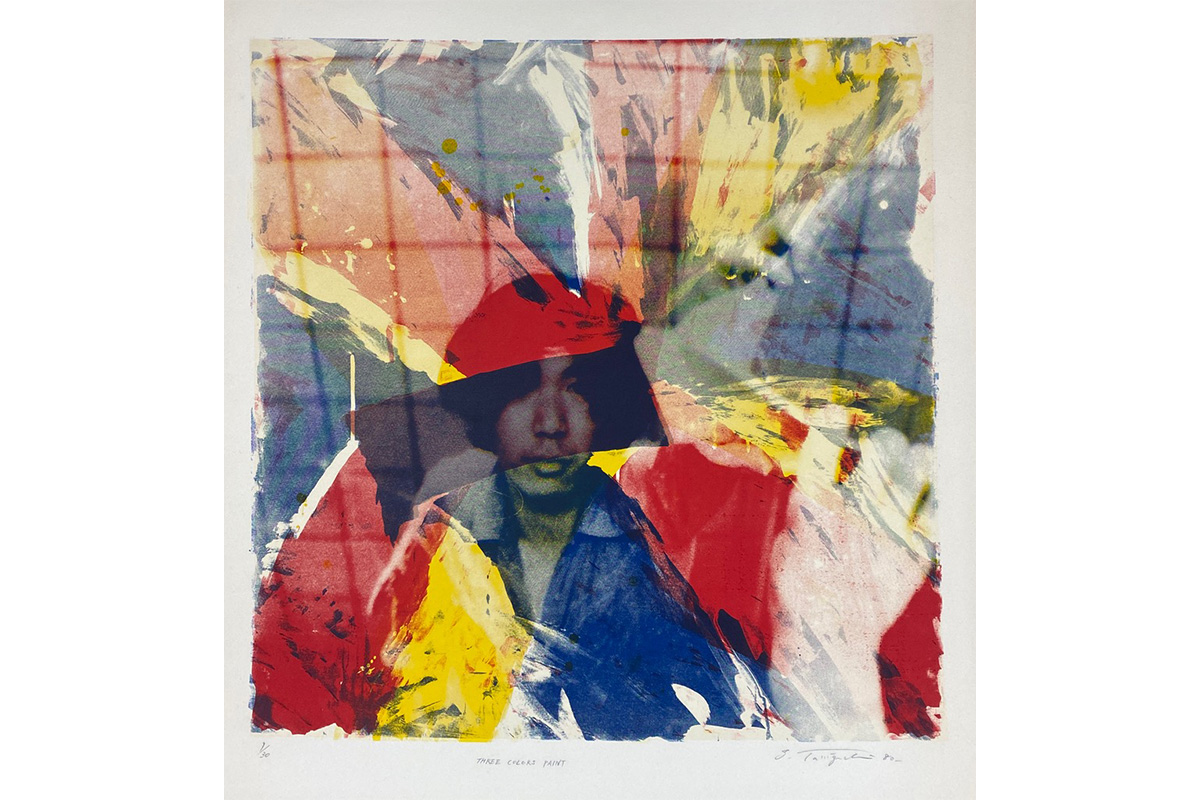 Collecting for the future: Taniguchi Shigeru's Three Colors Paint
Aprile Gallant, Mary Walcott Keyes 1931 Curator of Prints, Drawings and Photographs and Associate Director of Curatorial Affairs introduces a print by the Japanese artist Taniguchi Shigeru
---
Who made it?
Three Colors Paint was made by Taniguchi Shigeru, an artist born in Fukuoka on Kyushu, the southernmost island in Japan. Taniguchi moved to Tokyo in 1974 and supported himself by working in a commercial print shop while he pursued his art. He briefly studied lithography at the Japan Artist's Union. He stopped making prints to focus on painting in 2005. 
What is the subject of the work? 
The work is a self-portrait. 
Where was it made and when?
It was made in 1980 in Tokyo in an edition of 30 prints.
What materials and techniques were used to make it?
The work is a screenprint. Screenprinting is a printmaking process where ink is pressed through a stenciled mesh screen to transfer the artist's design from the screen onto a surface. Three Colors Paint also incorporates a photographic image. Taniguchi began to use photography in his work after purchasing a Nikon camera in 1979.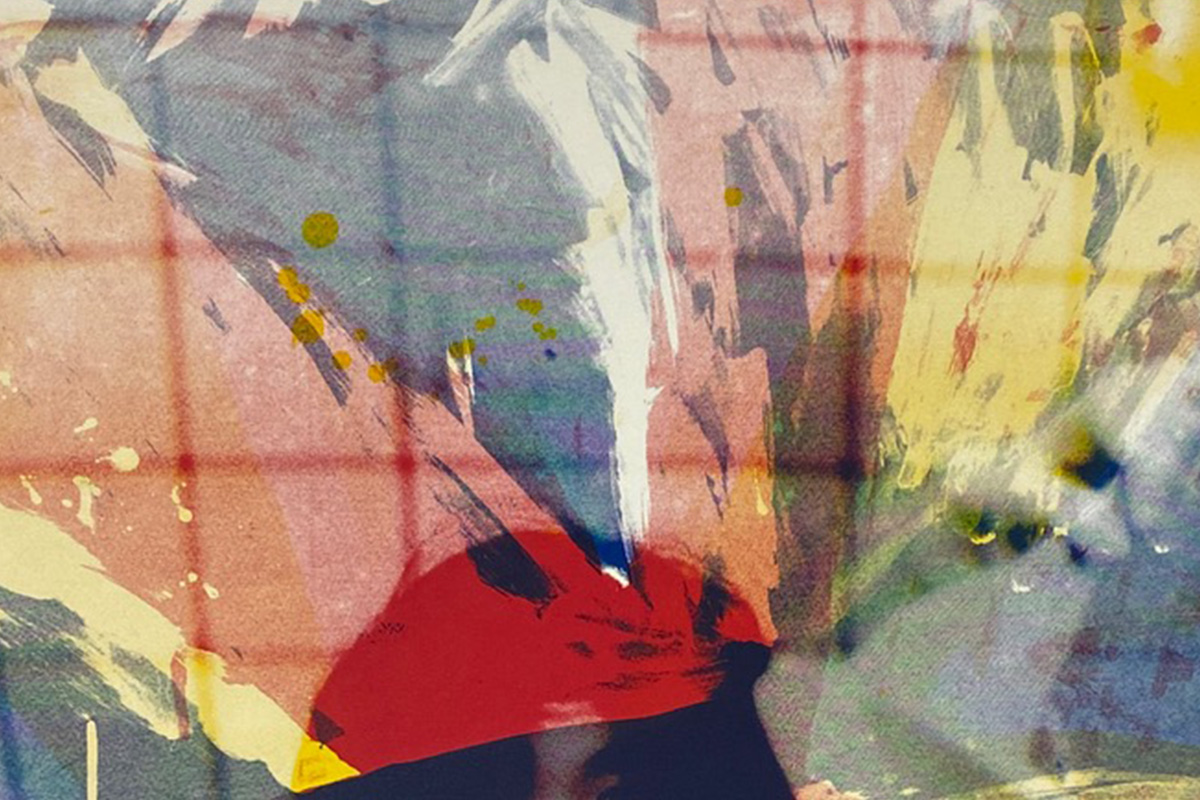 Can you describe the work in your own words?
The image shows a young person with shoulder-length dark hair wearing a blue collared shirt. A grid is visible behind the sitter. Splashes of yellow, blue, and red rendered in varying intensities surround and layer on top of the image. A wide single brushstroke crosses the face diagonally, illuminating the eyes, nose, and lips. 
How was it acquired and how does it fit in the SCMA collection?
The Taniguchi print was donated by The Tolman Collection, Tokyo, and is part of the Hilary Tolman, class of 1987, Collection. This group includes almost 150 prints by Japanese artists created between the mid-1950s through the mid-2010s, and makes up the bulk of SCMA's modern and contemporary Japanese print holdings.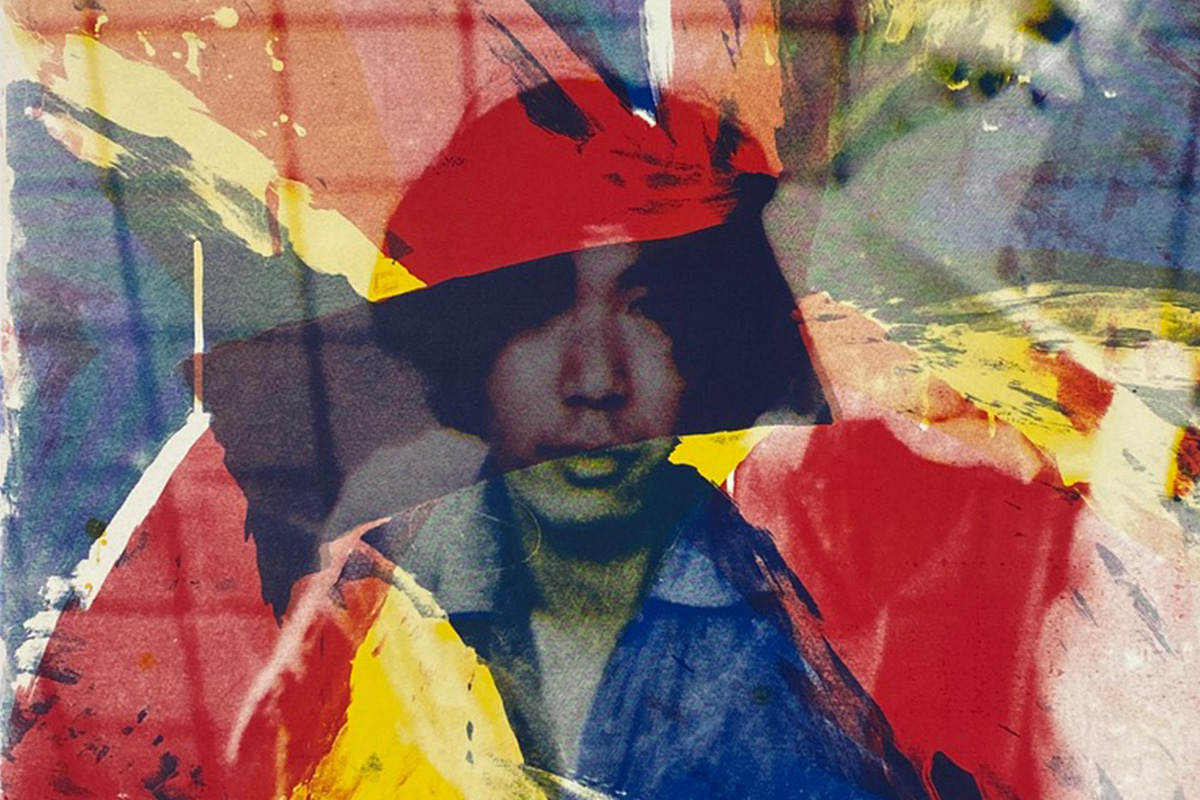 Is there anything about this work that you personally find compelling?
There are so many things! Taniguchi began making prints in a commercial screen printing shop before he studied art, and I am always fascinated both by the different avenues artists take to developing their vision and by the integral nature of commercial process on artistic printmaking, which is often downplayed or ignored. I'm also interested in the many different conventions of self-portraiture. Here, the artist's face is obscured by the patterned background even as he is highlighted by a dramatic stroke across his face. The composition is unusual in Taniguchi's work as most of his prints depict more legible objects, and one way we can understand it is as signaling his eventual abandonment of printmaking for abstract painting. Finally, Taniguchi's relationship with the donors of the work is very compelling: he was one of the first artists to be represented by The Tolman Collection and became a part of the Tolman family. This moving blogpost by Allison Tolman enumerates the importance of this relationship to both parties, and how a relationship between an artist and those who represent their work commercially can be supportive rather than extractive.