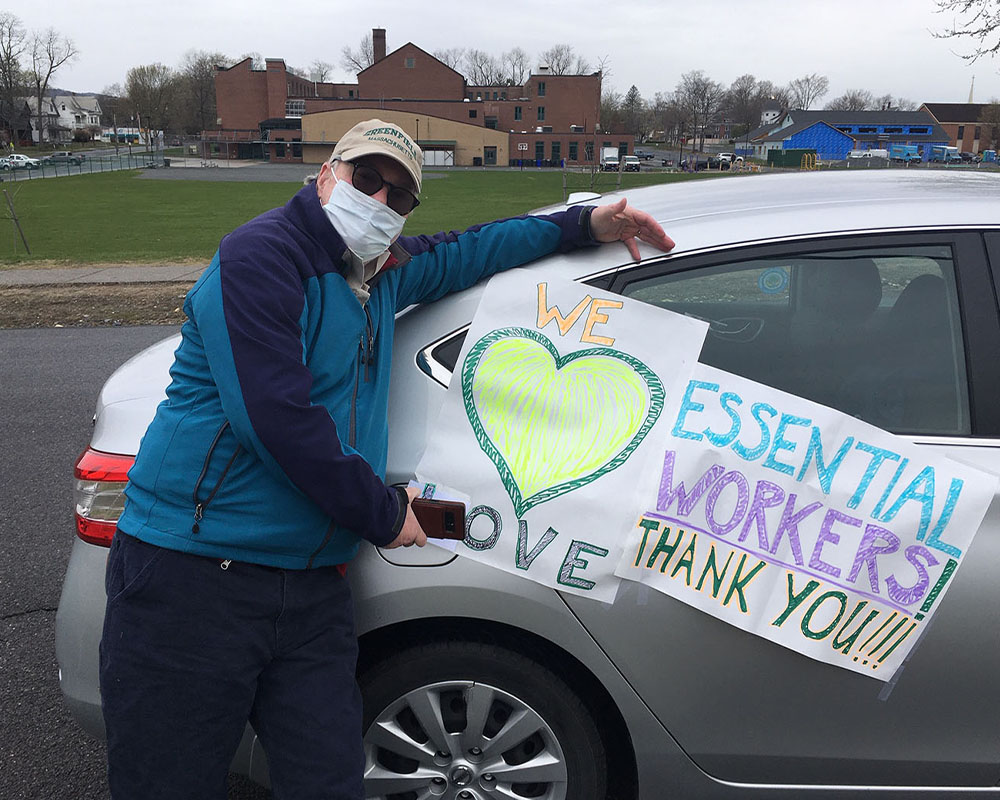 Covid Comments
Greetings, Ann Mayo here, Smith graduate from 1983.  I did not think I would ever have a job in the field in which I majored: Art History.   Happily I eventually found myself working at the Smith College Museum of Art.  Currently, I am Manager of Security and Guest Services there. 
Even during the Covid shut down the museum needs to be monitored constantly to keep the art safe from leaks, pests, and other issues.  For me that means that I am one of the few staff that still get to see the inside of the building.  The art is still there and just as thought-provoking, enjoyable and inspiring but sadly empty of visitors.
As a member of the museum staff for many years I have favorites among the collection and am especially fond of many sculptures (my favorite art history classes were in Baroque art and architecture).  As someone often looking closely at the art I remember when Carpeaux's Bust of a Chinese Man had a spider that moved into its eye!  Don't worry, we ushered the spider away.
While working from home I have spent some of the work time attending remote meetings, fielding phone calls or reading for upcoming meetings.  When not working one fun activity I have participated in is the Great Bear Hunt.  This is a community project where participants either put stuffed bears in their front windows, porches or lawns or tour the neighborhoods with their families so the kids can "hunt" the bears.  In our case our front windows are adorned with a koala bear, a stuffed dog, Superman and a stuffed starship Enterprise.   My husband, Doug, and I also participated in a car parade to thank local essential workers.  Over fifty carloads of grateful citizens drove past a local hospital, factory and grocery store with colorfully decorated vehicles and honking horns.  Some of the essential workers were able to stand outside for a few minutes to receive the praise.  I have also found a few minutes, during the shutdown, to enjoy my two cats, my favorite spring flowers and flowering trees in our yard.
---
Ann Mayo