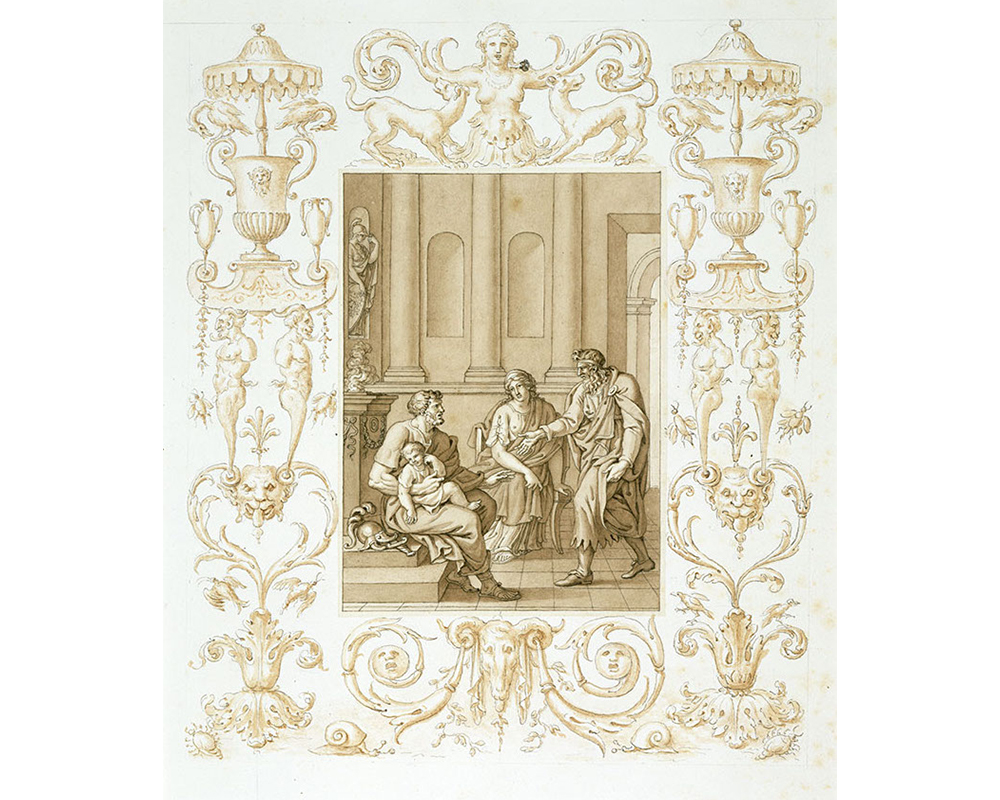 The Many Faces of the Grotesque
Guest blogger Renee Klann '19 is a Smith College student, class of 2019. She is the 2015-2017 STRIDE Scholar in the Cunningham Center for Prints, Drawings, and Photographs. 
---
What comes to mind when you hear the word grotesque? Monsters? Caricatures? The grotesque is a broad and continuously evolving category that helps people grapple with unnatural or repulsive things.
The term grotesque originated from the 15th-century discovery of ancient Roman murals, which were mistakenly believed to be in a grotto. The murals featured half-human, half-animal figures whose limbs transformed into foliage or ornamental scrolls. Many artists, including Jean Jacques François Lebarbier, adopted this style and made hybrid creatures popular ornaments.
However, the grotesque includes not only fanciful decorations, but also depictions of the monstrous. Unnatural creatures were meant to frighten audiences, often conveying religious or moralistic messages. Sloth from the Seven Deadly Sins series includes a personification of the titular sin as well as demons that tempt and torment people. This disturbing scene was meant to remind viewers of the consequences of their actions.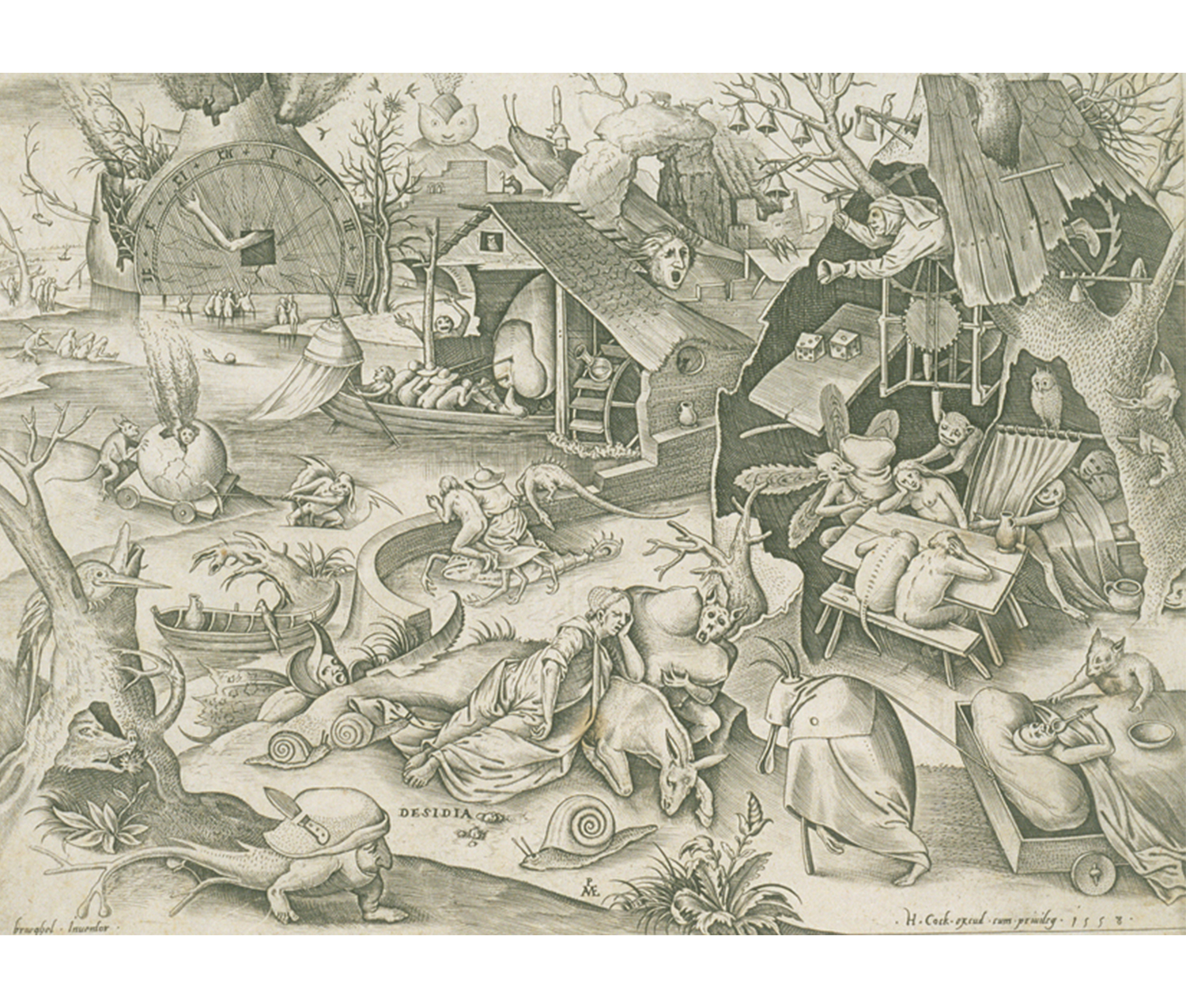 Hieronymus Cock. Early Netherlandish, ca. 1510–1570. After Pieter Brueghel the elder. Early Netherlandish, 1525/1530–1569. Sloth, from The Seven Deadly Sins Series, 1558. Engraving printed in black on paper. Gift of Mrs. John Wintersteen (Bernice M. McIlhenny, class of 1925). SC 1957.82.
There can be ambiguity between whimsical and disturbing grotesques, and in more recent times artists have drawn on both these traditions. This exhibit presents five types of grotesque: fantastical hybrids, unsettling hybrids, demonic creatures, monstrous beings, and mythical races. Come to the museum to learn more and to see the evolution of the grotesque for yourself.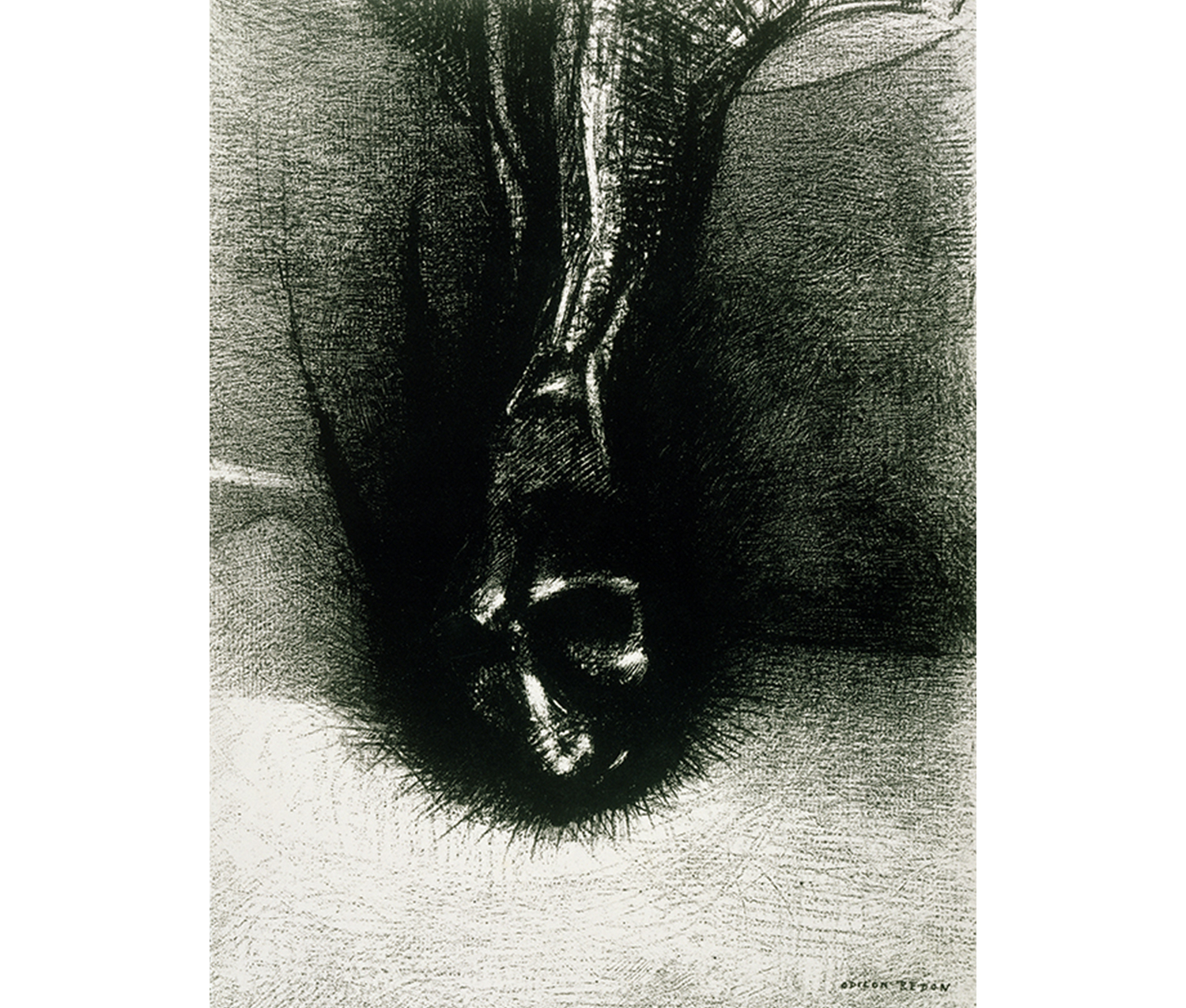 Odilon Redon. French, 1840-1916. Printed by Just Becquet. French, 1829–1907. Les Sciapodes: - La Tête le Plus Bas Possible..., from À Gustave Flaubert - la Tentation de St. Antoine, ca. 1889. Lithograph printed in black on chine appliqué on heavy white wove paper. Gift of Mrs. Bertram Gabriel Jr. (Helen Cohen, class of 1948) in memory of her parents, Sadie and Sidney S. Cohen. SC 1989.21.7.
Trenton Doyle Hancock. American, born 1974. The Cult of Color from The Ossified Theosophied, 2005. Etching printed in color on Hahnemühle Copperplate bright white paper. Purchased with the gift of Janice Carlson Oresman, class of 1955, and the Janice Carlson Oresman, class of 1955, Fund. SC 2006.13.3.