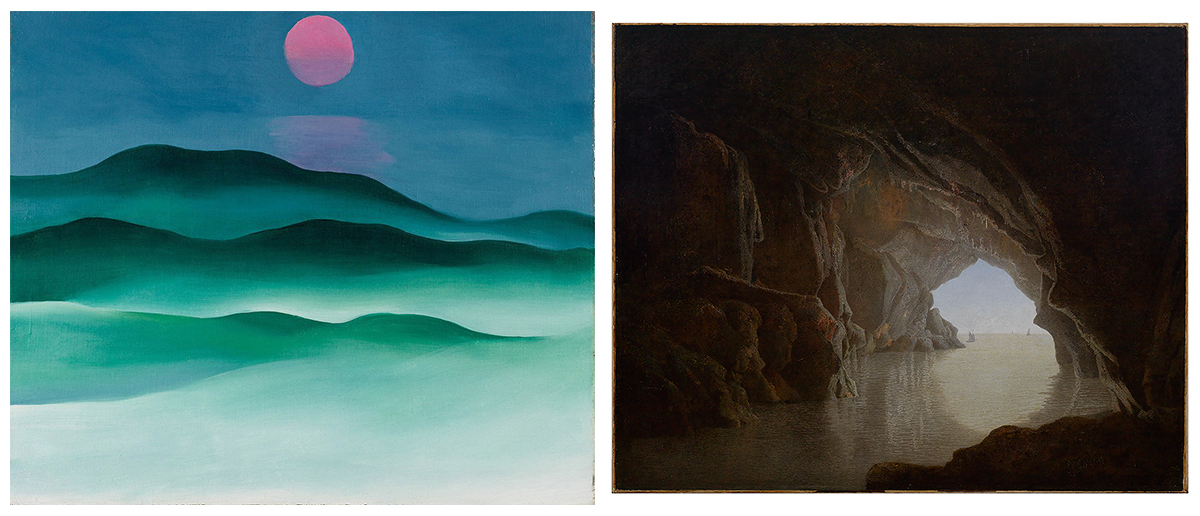 A New Perspective: Visiting the SCMA Through my Parents' Eyes
Meredith Diamond '23, a computer science major and Cunningham Center student assistant, explores her experience of visiting the SCMA with her parents. She meditates on her own experience with two specific paintings her parents enjoyed.
---
This past weekend I was lucky enough to have my parents visit me here at school. After a morning of coffee shops and window shopping, we ended up coming to the SCMA together. Because I work in the Cunningham Center, I am surrounded by beautiful pieces of art everyday. And while I do still get excited by the works, I sometimes forget life without art. Watching my parents absorb paintings, sculptures, and drawings was beautiful. When I was young, we would visit art museums constantly, whether it was the National Portrait Gallery or a local artist's exhibition. After spending two years at home, this museum trip was long overdue.
My mother asked me, "If you could own any piece here, which would it be?" It seemed like a trick question. I could imagine owning almost anything that was hanging on the walls. So, I turned the question back on my parents. Upon hearing their answers, I laughed. They had chosen two of my top three contenders. Clearly, they have influenced me greatly.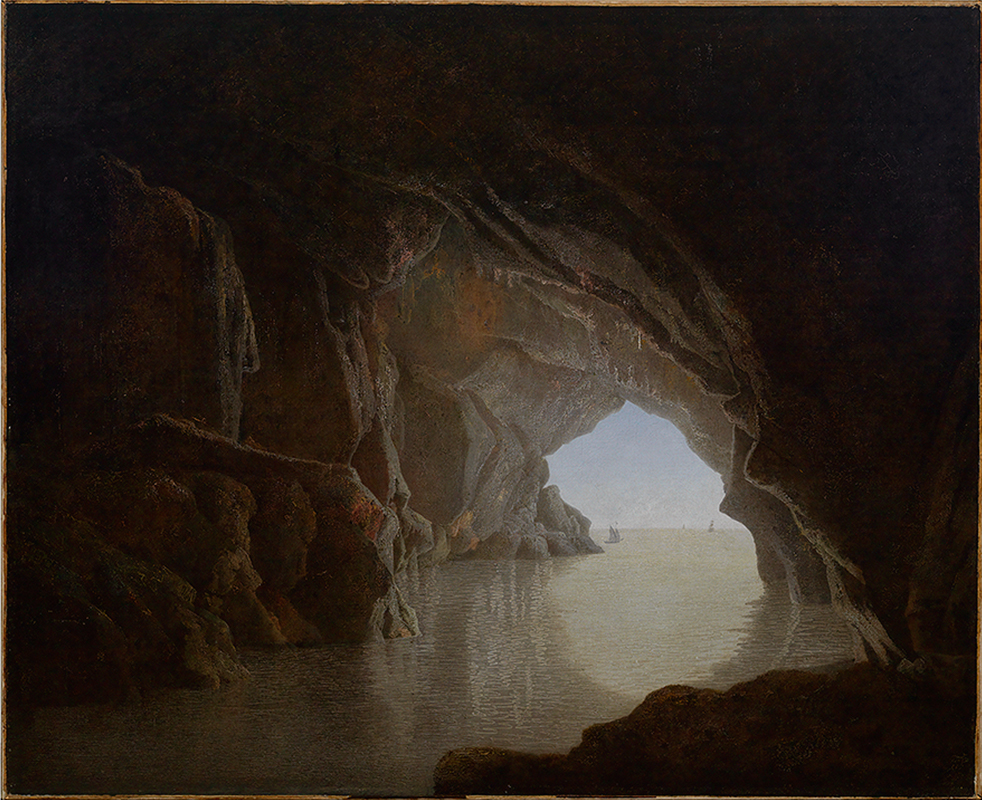 My mother chose A Cavern, Evening by Joseph Wright of Derby. Because of this painting's large canvas, the viewer feels pulled into this new world. As I looked at it, I could hear the water dripping from the cave ceiling and feel the sponge like moss beneath my toes. The image was echoed in the cavernous gallery we stood in. So much space surrounded us, even in this enclosed area. We whispered, almost trying to leave the calm sea undisturbed. The cavern pictured is located near Naples, the image painted when Wright stayed in Rome for two years. Looking at other paintings of Wright's, you can clearly see the drama he creates in his pieces with human subjects. That drama carries into this painting through the lighting. Wright has placed the viewer in the darkness of the grotto. The angelic light shining through the opening of the cave invites the viewer in, and we are continually drawn to that small sailboat. Wright recreates a scene that feels taken out of a fairytale. I can understand why my mother would want to be captured in it every day.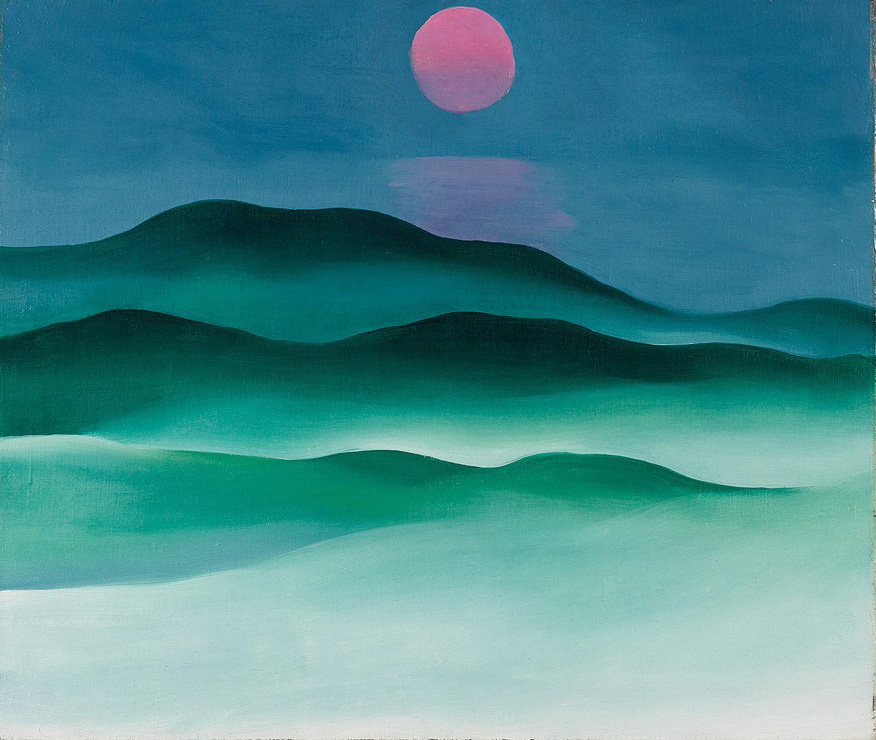 My dad pointed out Pink Moon Over Water by Georgia O'Keeffe. Several times throughout our visit he asked me, "How do they do this? This used to be a blank canvas and now it looks like this?" While my mother has always been skilled at drawing and painting, my dad and I are more skilled in photography. The process of painting something so complex and detailed as A Cavern, Evening is far beyond our comprehension. However, this O'Keeffe painting gave us some understanding. The cool color palette immediately washes a wave of calm over the viewer. The green hills of the Maine landscape protect the clear blue ocean behind them. As a kid my dad used to vacation in Maine; I wonder if subconsciously he was remembering those summers as he viewed this work. The smooth texture of the hills reminds me of the hikes we took during the pandemic and surveying the foothills below the mountains. The leafy texture of the trees blend into smooth shades of green from above. As the hues become darker the further you look into the mountain range, you see the horizon these hills protect. After these past tumultuous two years, these hills and this moon bring another perspective into view. Even with all the ups and downs we've faced over the course of the pandemic, we can always find a moment of stillness. 
Somehow, despite the drastic differences in style, my parents chose parallel pieces. One, a cavern keeping the viewer separated from the calm sea, and the other, several hills protecting the still ocean behind them. Their visit reminded me how lucky I am to work here. I get to feel the emotions of drawings, prints, and photographs everyday. I don't need to own these paintings to see them everyday.