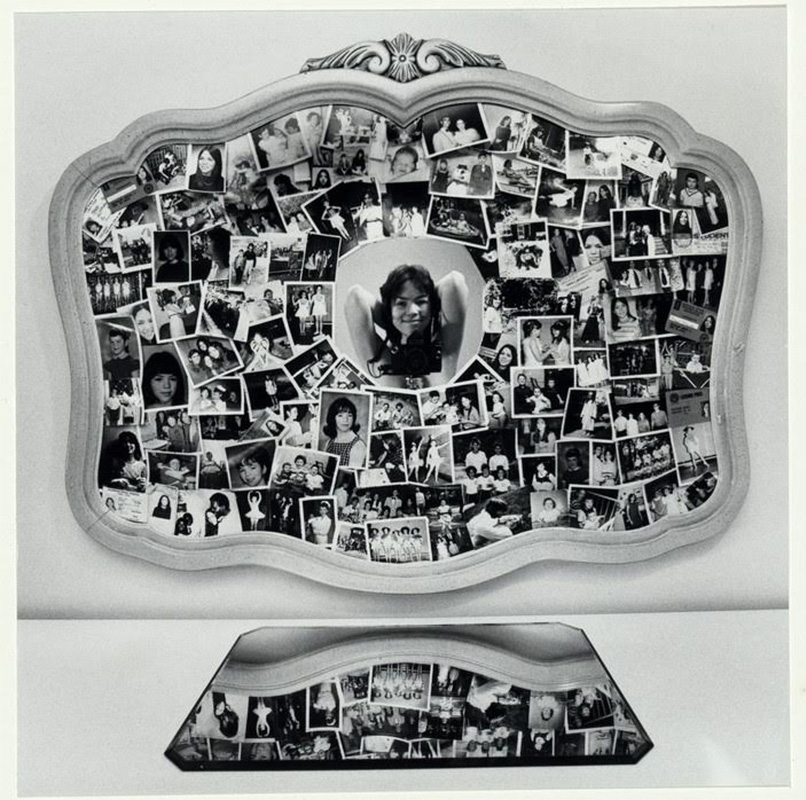 Queering the Collection: Reflecting on Photographs by Meryl Meisler
Ariella Heise '22 reflects on two recent acquisitions in the SCMA collection. She currently works in the Marketing and Communications department at SCMA.  
---
Last Fall, I was part of a group of students, faculty, and staff at Smith College that crowded around a large television monitor in an attempt to fit within the frame of photographer Meryl Meisler's zoom screen. Meisler sat alone in her home, gazing upon an anonymous crowd of masked faces. We had gathered that evening to make the difficult decision of choosing one out of ten of Meisler's photographs for SCMA to incorporate into its vast collection. As a result of this seemingly impossible task, the group voted to acquire three different prints, including two images that speak to queer life in 1970s New York.
Meisler's visit and one of the purchases were made possible by the Hiram F. Moody and Sarah H. Goulard, class of 1967, Photography Fund. In 2021, Meisler was the Meredith S. Moody Resident Artist at Yaddo, the famed artist's retreat in Saratoga Springs, New York.
This residency, awarded each year to a female photographer, was established by the Moody Family in 1997, and was named in honor of their daughter and sister, a photographer of promise who died prematurely of a heart condition in 1995. Beginning with the first resident in 1998, the Moodys met with each recipient of the residency and purchased a photograph. In 2017, this collection was donated to SCMA along with funds to continue collecting, and to bring the Meredith Moody Resident artists to Smith to interact with students and the academic community. 
At the meeting, Meisler presented her inspiring and often hilarious path to becoming a well known artist. Meisler, an award winning trailblazer in photography, said frankly, "I don't go to photograph, I photograph where I'm going." This artistic ethos, or lack thereof, makes her photographs stand out with raw honesty. 
Throughout the 1970's and 80's, Meisler carried a camera with her everywhere. The places she frequented most were her home in the Jewish suburbia of Long Island, her workplace at a Bushwick public school, the New York streets she roamed, and of course, clubs. But Meisler never printed or shared the majority of her photos until recently, after retiring from her long teaching career. As a result, her most acclaimed works are a time capsule for a bygone era of New York. 
When listening to Meisler recount her most well regarded photo taking days, it's clear that her artistic intent did not anticipate explaining the photos to a group of college students. Her personal and authentic approach to photography made the conversation around the work all the more engaging. When talking about the late nights at downtown disco clubs Meisler recalled, "I was dancing and sometimes I dropped my camera." Amid the chaos of the dancefloor and the classroom, Meisler managed to capture a beautiful range of people from pre-teens to punks. But it never feels as though she's on the outside of the space that she captures.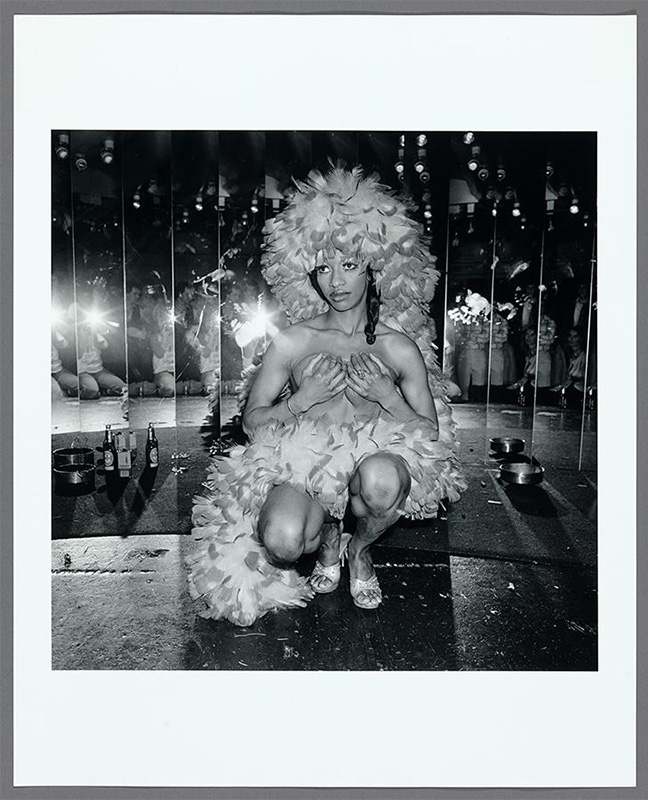 One of the prints that SCMA purchased is titled Dallas Performs Near Mirrors, Hurrah Wild Wild West Party, New York, NY, 1978. Dallas radiates from the center of the photograph, wrapped in a large feather boa, covering her bare chest with her hands. A panel of mirrors behind Dallas reveals the camera's flash. Meisler can be seen in the background, capturing the stunning performer in several different positions, revealing more vulnerability in the photographer's pose than the subject herself. 
When asked about Dallas, Meisler recalls that "No one knows what happened to her, she was a star." The photo represents a tragic reality in queer history, many subjects of these iconic photos have not lived to tell their story, often due to systemic violence against transgender and cis women of color. Meisler photographed a pivotal moment for the New York club scene. The photo was taken in 1978, when safe and social spaces for queer people exisited mostly at night. Though Meisler's photo was taken less than 50 years ago, the world that it represents has been all but eradicated by the AIDS crisis and the corporatization of queer spaces. 
Meisler captures her own queer identity in Self Portrait, My Childhood Bedroom Mirror, North Massapequa, NY, 1976. Here she shows a mirror full of childhood memories, school pictures, and a photograph of her first girlfriend. Meisler's photographs reveal the vastness of queer experience, from the suburban teen bedroom in Long Island, to the beer bottle littered floors of the disco clubs. 
I look at these images with both reverence and familiarity. Two intimate moments of queer history now live within the SCMA collection, offering continual opportunities to be entralled by their everlasting performance.