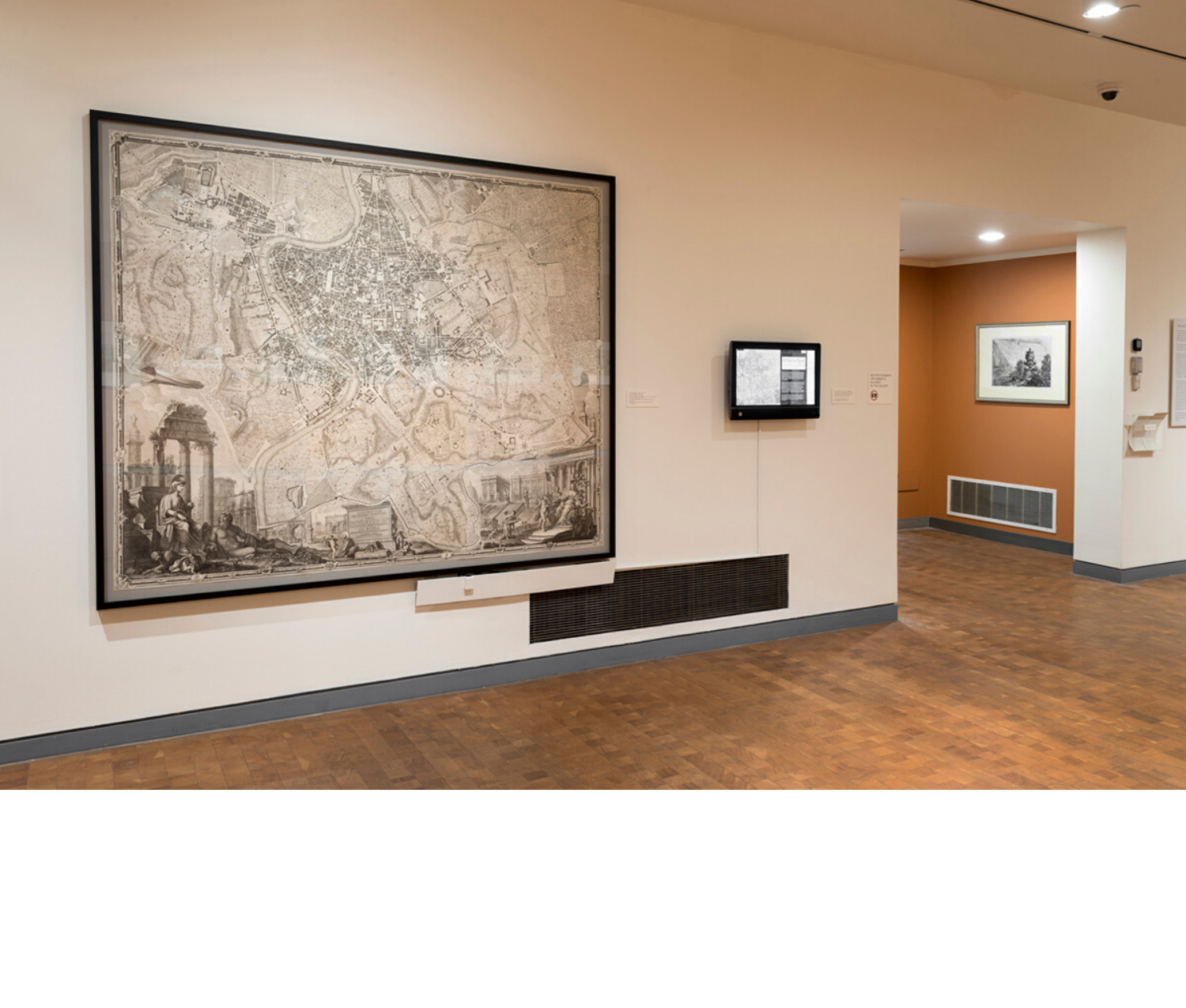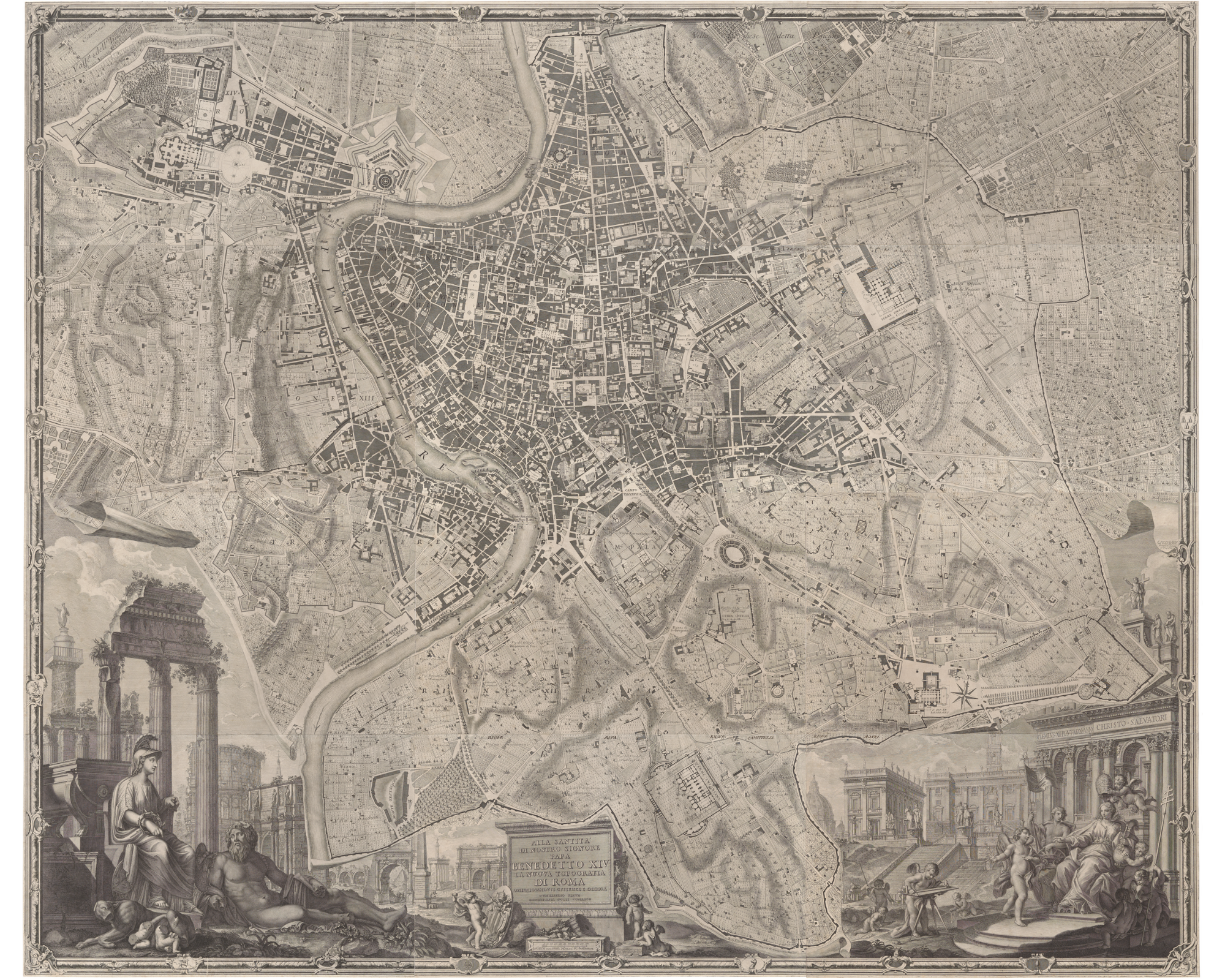 Remembering the Images of Rome
Guest blogger Margaret Adams Groesbeck is a retired Amherst College librarian and enthusiastic member of the Smith College Art Museum. She is a longtime student and sometime translator of Italian.
---
I appreciate an exhibition that poses more questions than answers. When in Rome: Prints & Photographs, 1550-1900, a 2016 SCMA exhibition of images of the "eternal city" did just that. How does any artist approach a place so rich--and burdened-with historical significance? How does the glorious history of such a place influence its representation? And how has its history shaped and controlled the modern city? 
On one wall of the exhibition was Giambattista Nolli's La pianta grande di Roma, (as it is now often called), a large, 12-part engraved map of the city published in 1748.  Its detail is stunning; its illustrations of historical sites and buildings exquisite. Just to the right of the Nolli map there was a computer monitor attached to the wall. Staff and students from Smith's Spatial Analysis Lab had painstakingly superimposed an image of the Nolli engraving onto a Google map of contemporary Rome. On the screen, visitors could move back and forth from the digital facsimile of the Nolli map to Google and call up Nolli's images on the contemporary digital map. This computerized exercise might have been interesting no matter what, but the presence of the actual La pianta grande di Roma, made this an experience of an entirely different order.  Visitors could savor the rich detail of the real historical artifact in contrast to what we might call the pared-down aesthetic of Google's creation. This juxtaposition and interaction engendered a kind of conversation between the heavily illustrated Nolli and the more spare, less detailed digital map and left us to ponder the relationship between the art and science of map making.