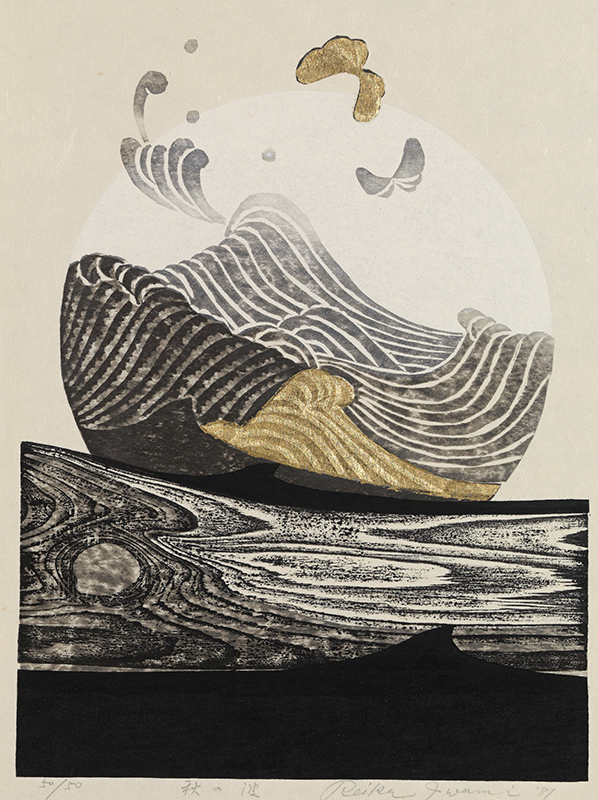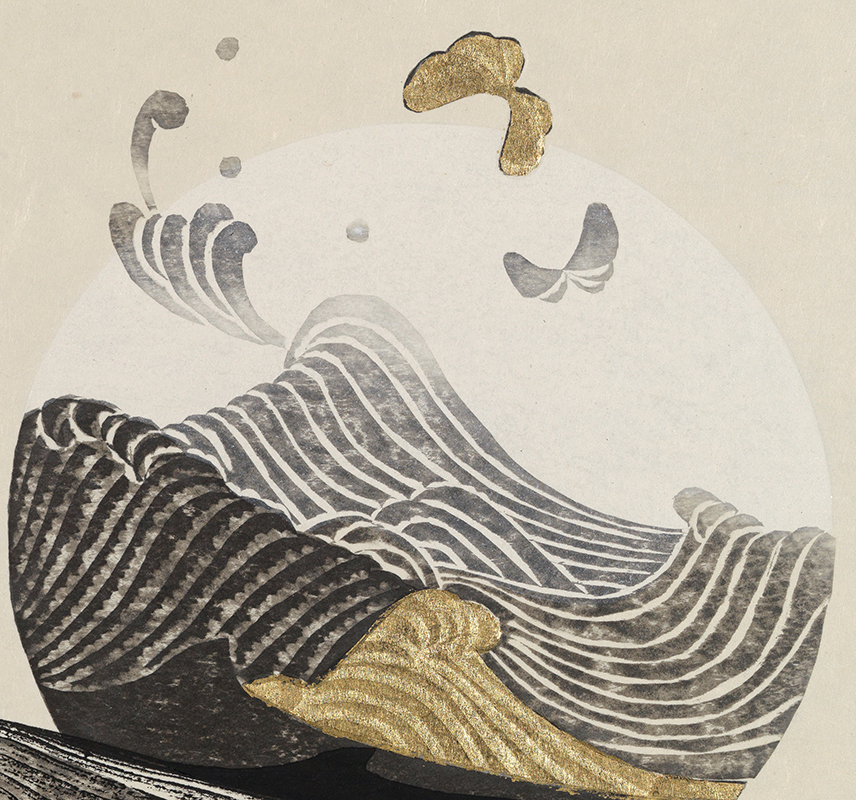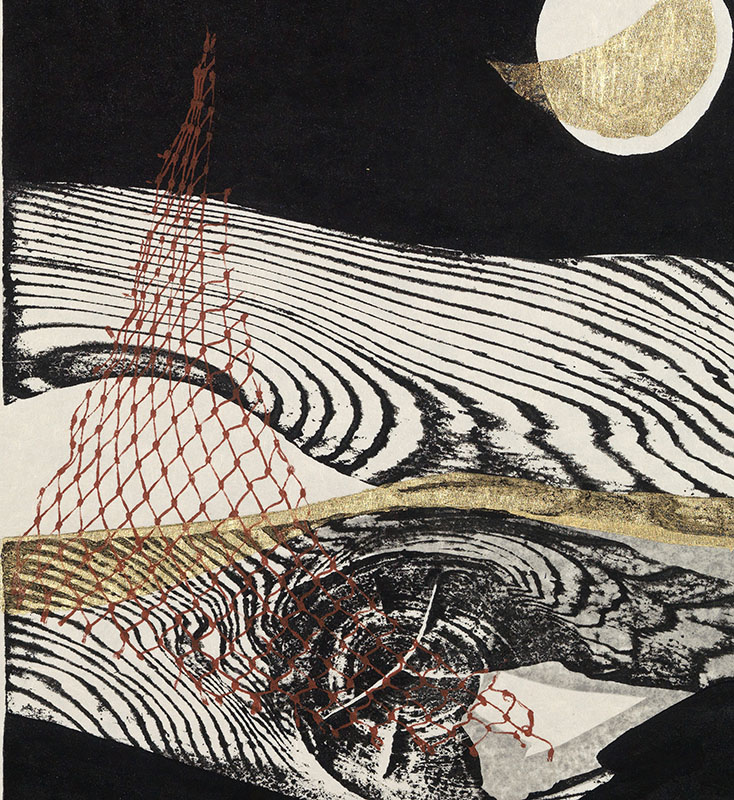 Remembering Iwami Reika (1927-2020)
Today's post is from Aprile Gallant, Senior Curator of Prints, Drawings, and Photographs and Associate Director of Curatorial Affairs.  
---
I was saddened to hear of the recent death of the Japanese printmaker Iwami Reika. Hilary Tolman, Smith class of 1987, in whose honor twenty-three of the artist's works have been donated to the SCMA collection, gave me the news, as she knew of my particular interest and high regard for Iwami's work.
Just prior to SCMA's closure, in fact, we received a donation of an impression of Silver Waterfall (Gin no Taki), Iwami's largest print from The Tolman Collection, Tokyo, her long-time publisher.
I have always found Iwami's work breathtaking in the way it captures the subtle qualities of nature. Using woodblocks with distinct textures as her matrices, she crafted prints that combined sensitively printed areas of black, white, and grey with blind embossing, metal leaf, mica, and handmade paper. According to collectors Mary and Norman Tolman, "Iwami's subject is water and its flow, and her genius lies in the almost mystical ability to transmute the grain and texture of pieces of wood she has found into visual images of patterns of water."
Initially trained in doll-making at Bunka Gakuen University in Tokyo, the artist refocused her creative energies on printmaking during the mid-1950s, studying with three of the most important modern printmakers in Japan: Onchi Koshiro, Sekino Jun'ichiro, and Shinagawa Takumi.
In addition to making woodblock prints, Iwami was also a poet, seeing a distinct relationship between her two art forms: "Haiku is a disciplined study. It forces one to eliminate what is not necessary, and that's why I use it as a spiritual exercise for my prints."
While the subtleties of Iwami's work are hard to see in a virtual format, hopefully the close-up details visible in the slide show will allow viewers to appreciate her virtuosity and honor her lifetime of artistry.
When SCMA reopens, you can make an appointment to see Iwami's work in person by emailing ccenter@smith.edu.