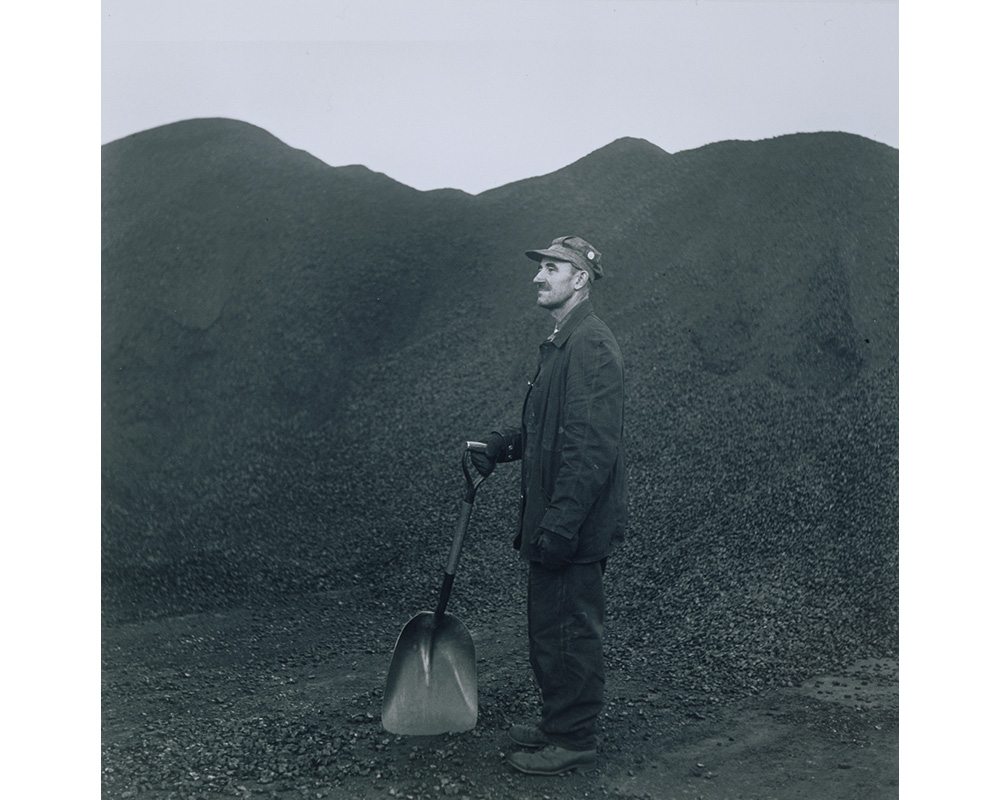 Remembering Jerry
Aprile Gallant is the Senior Curator of Prints, Drawings, and Photographs at SCMA.
---
Photographer, filmmaker, and Hampshire College Professor emeritus Jerome Liebling died on July 27 at the age of 87.
I was fortunate to have been able to work with Jerry, and have very fond memories of time spent both talking and looking at pictures. Asked any question, including the usually pro-forma "How are you?" would elicit Jerry's trademark "Well. . . ." (an extended syllable, followed by a pause).
Jerry took you at your word: if you were going to ask a question, he would take it seriously and give you an honest answer. Not unkindly, but no sugar coating. This was, I think, one of his ways of ensuring that people were able to take full measure of their interactions with him, and by extension, with others: to encourage them to see clearly and act accordingly.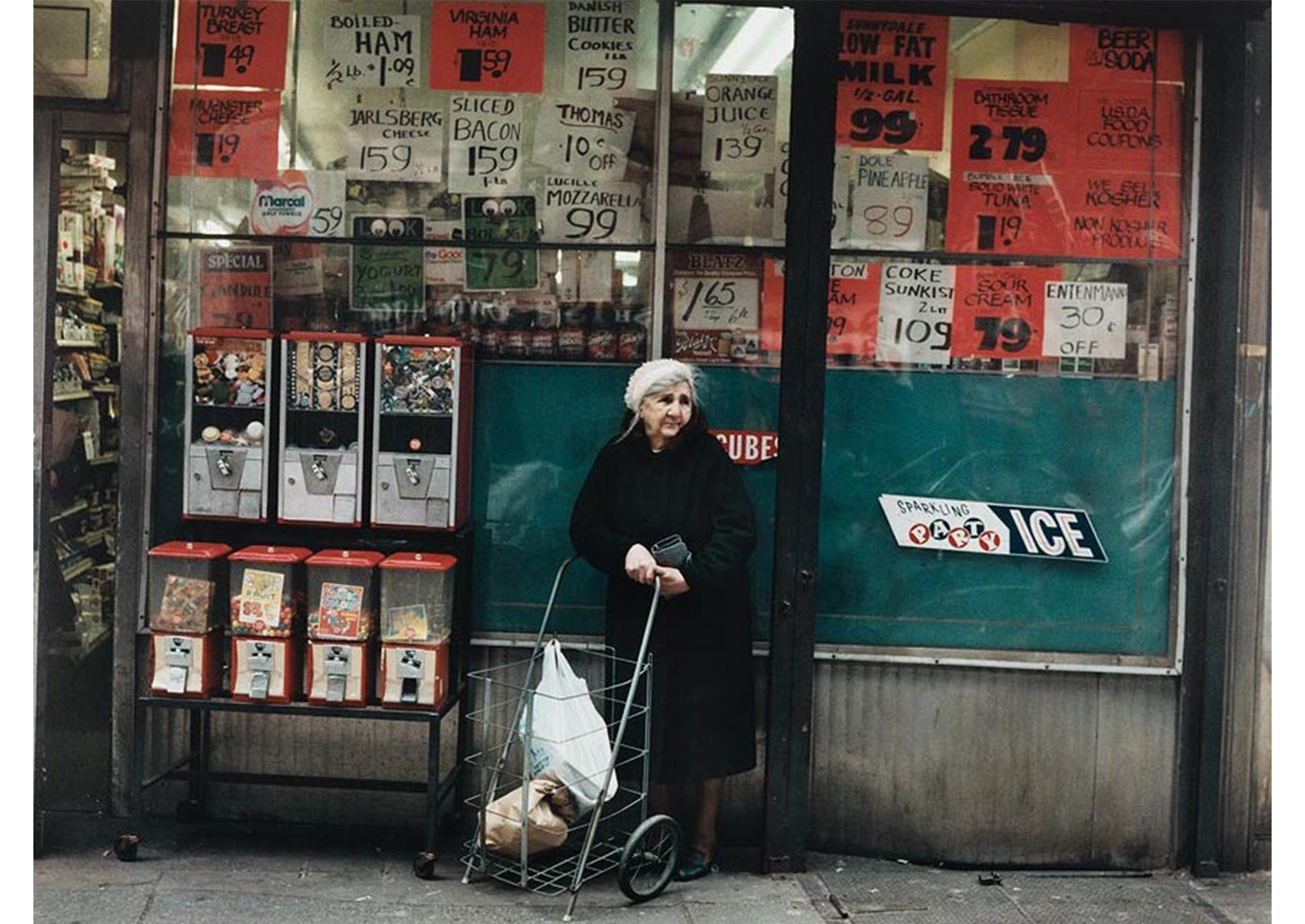 Jerome Liebling. American, 1924–2011. Woman, Shopping Cart, Market Window - Brighton Beach Brooklyn N.Y., 1985 (printed in 2007). C-print. Purchased with a grant from the Artists' Resource Trust. SC 2008.2.2.
His students have said that he led by example, and his photographs do too. Jerry's pictures have always driven home to me the fact that the world that we live in is both beautiful and terrible, filled to the brim with pain and joy. What we do in this world, as human beings, matters a great deal, but the key things that we MUST do, is to commit ourselves to truly seeing how things are and to embrace the commonality of our existence. Perhaps this is too grand a statement, but it is undeniable that there is something in these photographs that is profoundly moving.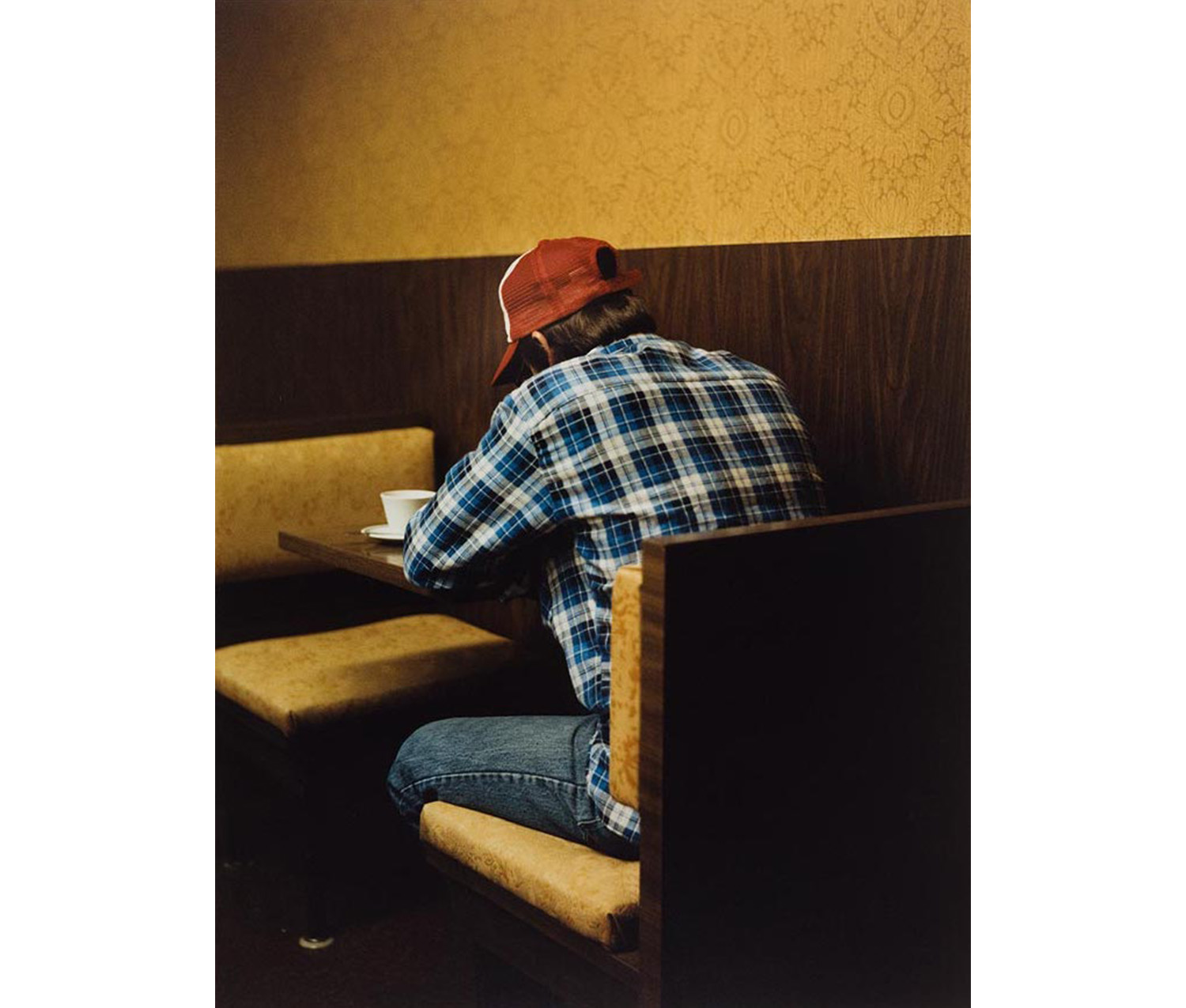 Jerome Liebling. American, 1924–2011. Man in Restaurant Booth, Weirton, W.V., 1982 (printed in 2007). C-print. Purchased with the fund in honor of Charles Chetham. SC 2008.2.4.
The slumped posture of an unemployed man sitting in a restaurant booth, the tender mirrored gestures of a mother's and baby's hands, the warm light bathing a desolate corner of a broken city, an old woman both swallowed and framed by the signs of commercial culture—all of these indelible images are carefully chosen stanzas in Jerry's magnum opus: a visual poem about what it means to be human in America in the 20th century.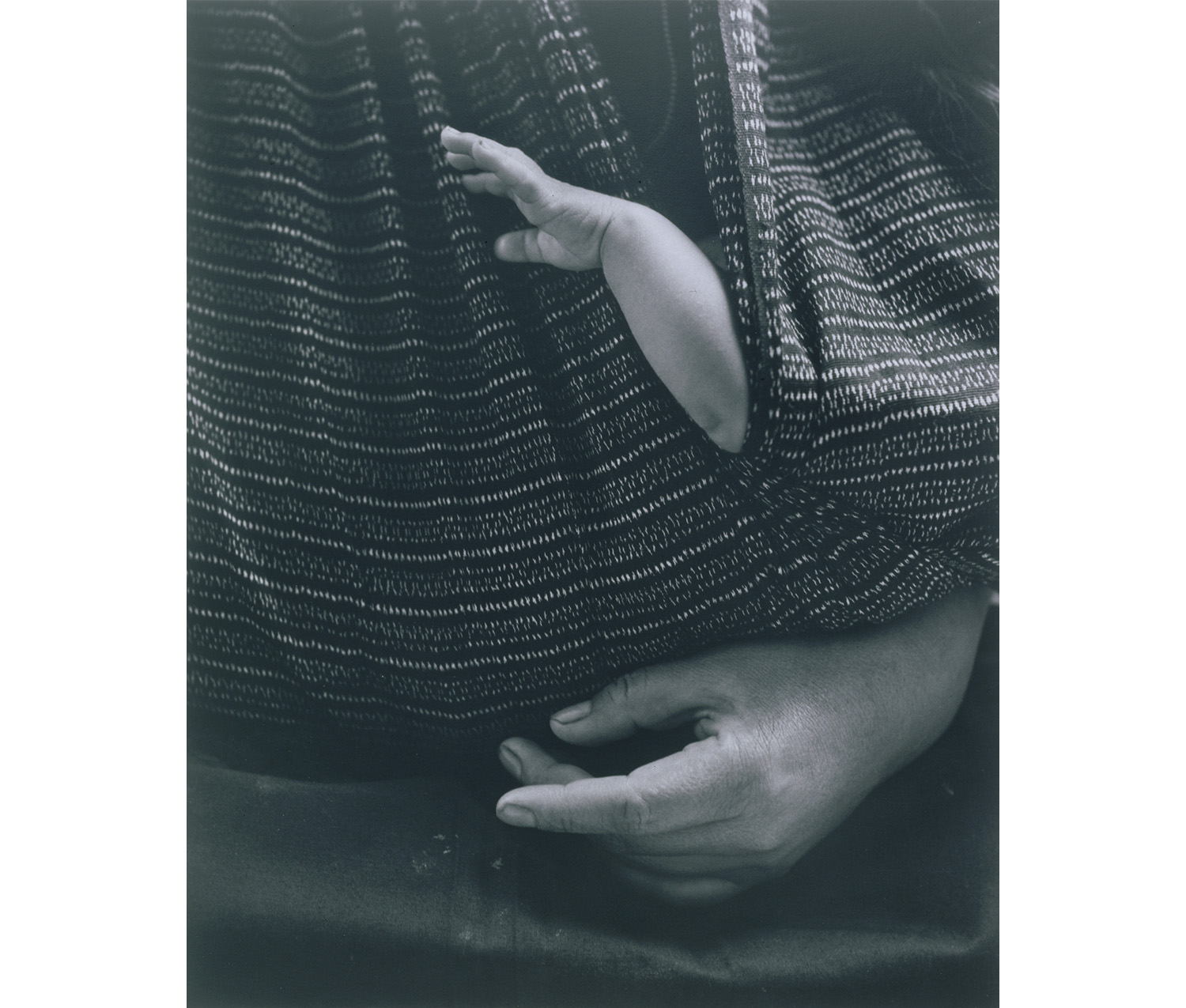 Jerome Liebling. American, 1924–2011. Mother, Baby's Hand, Mexico; from Photographs, 1974 (printed 1976). Gelatin silver print. Purchased. SC 1988.16.10.
Throughout his career, Jerry maintained this interest in the daily lives of regular people (or "folk" as he called them). While capturing this quality seems fairly straightforward, it clearly is not. He obviously felt for the people in his images, and I remember him musing on these interactions: the dignified Minnesota coal miner captured at work in the 1950s, or the day-dreaming old woman in Brighton Beach frozen mid-reverie.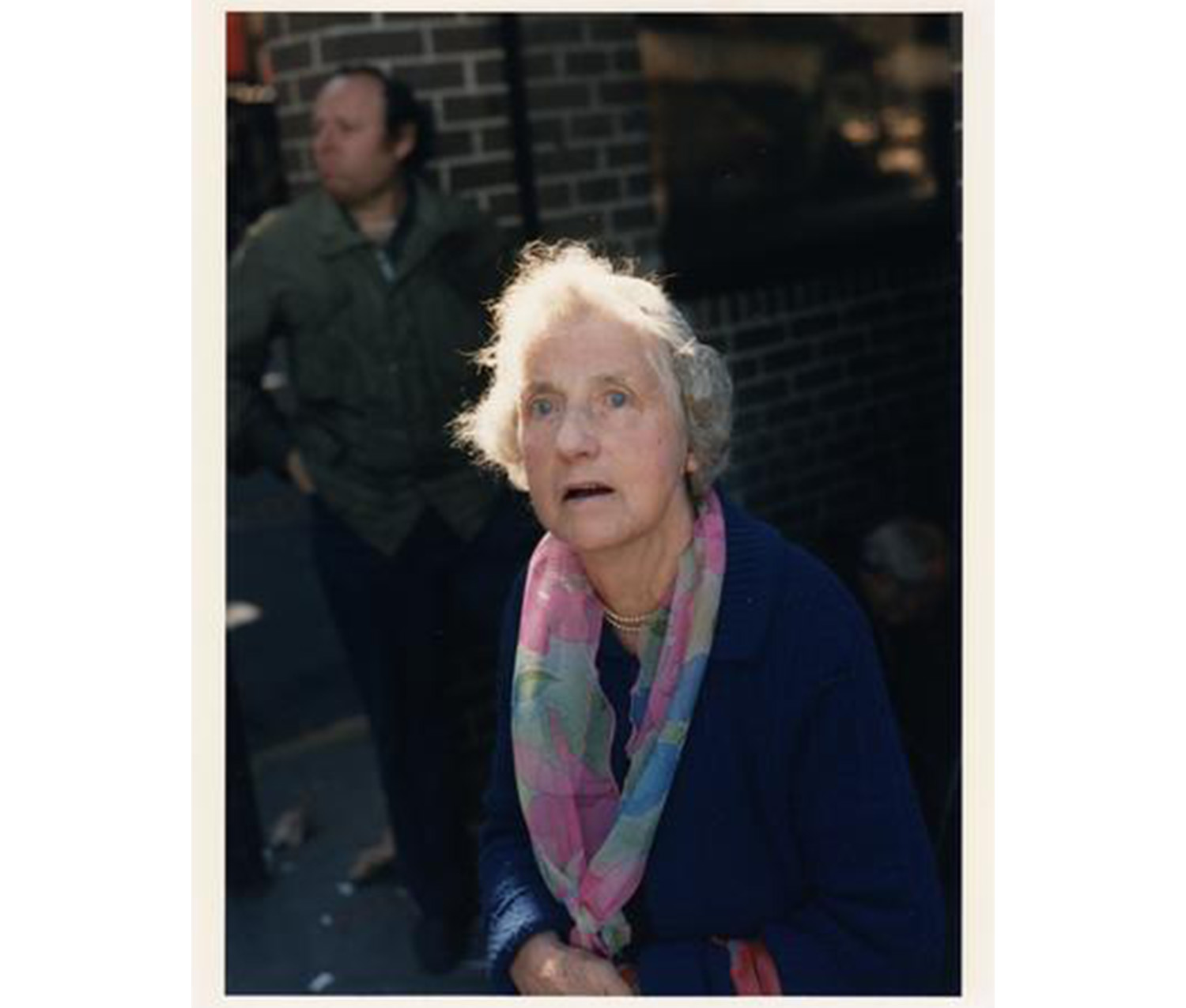 Jerome Liebling. American, 1924–2011. Woman & Scarf, Brighton Beach, Brooklyn, N.Y., 1980s
This openness toward his subjects was something I experienced as well. Jerry was not only generous with his time, but also with his regard. When you were with him you felt that as long as you were genuine and engaged you didn't need to try to be impressive or display your accomplishments to gain his respect. Being human was enough.
But the sad fact of being human is, of course, that no one lives forever. I will miss Jerry. Fortunately, for us all, part of him lives on in his photographs.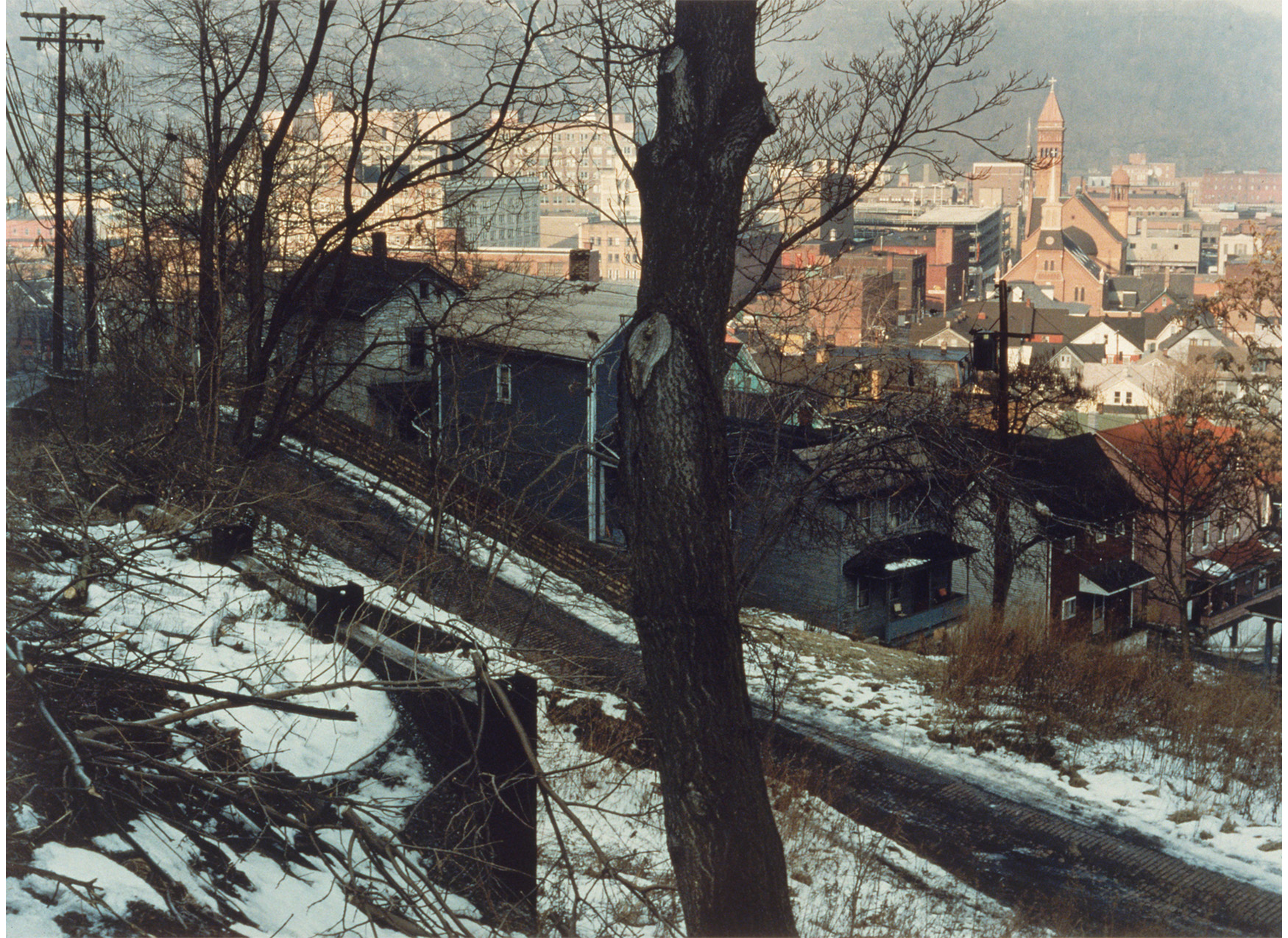 Jerome Liebling. American, 1924–2011. Printed by Ned Gray. Johnstown, Pennsylvania, 1984. C-print. Purchased. SC 1988.22.2.