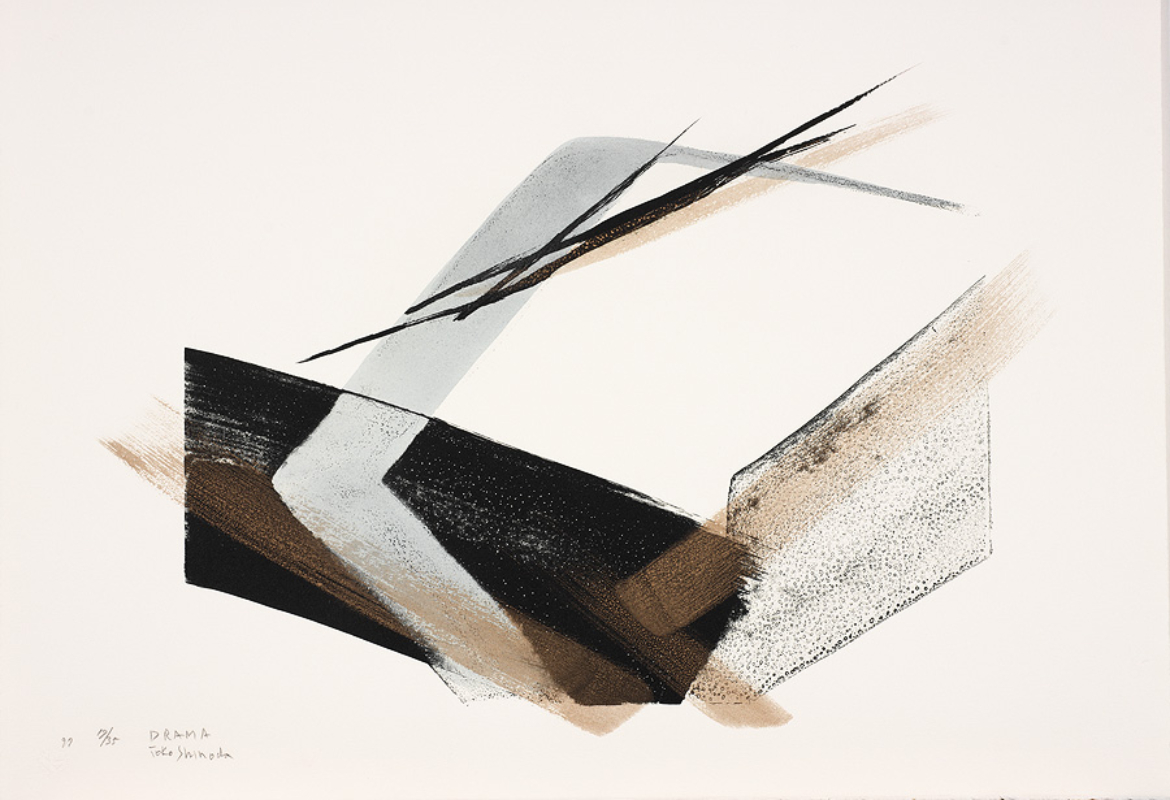 Shinoda Tōkō (1913–2021)
Aprile Gallant is the associate director of curatorial affairs and senior curator of prints, drawings, and photographs at Smith College Museum of Art.
---
We are saddened to acknowledge the March 1 death of the pioneering artist Shinoda Tōkō. 
 
Shinoda was regarded by many as the most important woman artist in Japan. Trained as a calligrapher by her father, she pursued a career as an abstract painter, calligrapher, and printmaker for over eighty years. 
Although she was trained in a traditional manner, Shinoda followed her own artistic vision. In her own words: "Certain forms float up in my mind's eye. Aromas, a blowing breeze, and rain-drenched gusts of wind…The air is in motion, my heart is in motion. I try to capture these vague, evanescent images of that instant." 
She lived in New York from 1956 to 1958, at which time she was exposed to Abstract Expressionist painting and participated in exhibitions at the famed Betty Parsons Gallery, among other U.S. venues. She returned to Japan in 1958 and continued to show internationally. 
Shinoda began making prints in 1960, and worked with The Tolman Collection, the largest print publisher in Japan, beginning in the mid-1970s. Lithography was a natural printmaking medium for the artist, as her imagery depends a great deal on subtle layers of texture and the vitality of her brushwork. The variety of brushstrokes visible in Drama aptly shows her range, from the thin black calligraphic slashes at the upper center to the delicate but energetic application of the golden strokes that overlay the composition's central elements.
Shinoda Tōkō. Japanese, 1913–2021. Nexus, 1999. Sumi, silver and gold ink on paper mounted on board. Purchased. SC 2012.32.
Shinoda stopped making lithographs in 2007 when Kimura Kihachi, her longtime printer, retired. Although she stopped making prints, Shinoda continued painting. While she did not create artworks for the market after 2020, she continued to paint and draw every day.