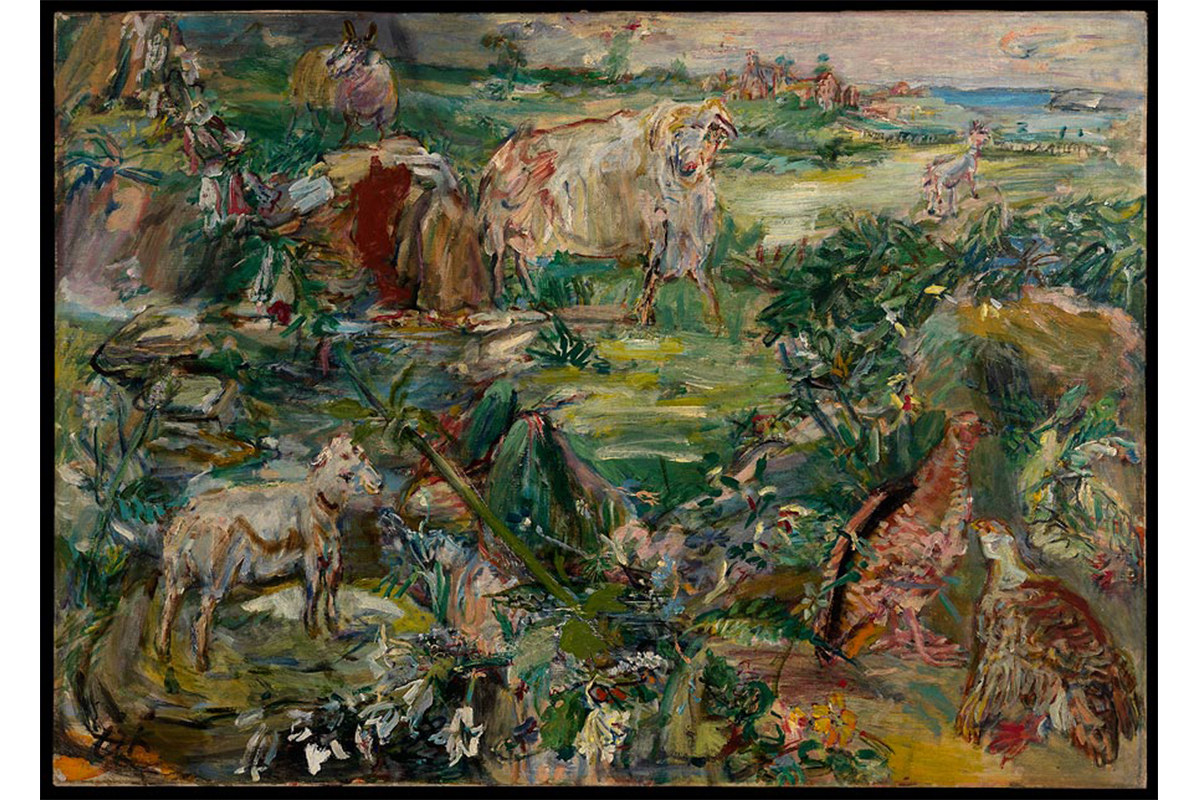 Staff Picks: Oskar Kokoschka's "Scottish Landscape with Sheep"
Guest blogger Jess Henry-Cross is the Financial & Systems Coordinator at SCMA. Below, read her contribution to the Staff Picks series, a thoughtful reflection on Oskar Kokoschka's painting Scottish Landscape with Sheep. 
---
Why did you pick this painting for the Staff Picks series?
My visit to SCMA in September of 2017 was a fact finding mission. I had been to the museum numerous times over the years as a K-12 student, college student, and community member; this visit was to imagine myself as a staff member. My plan was to wander the galleries (I was bummed to have just missed the Oplontis exhibition) and maybe press my face against the interior windows at the back of the building to get a peek of the staff offices.  
Near the campus facing windows on the third floor is Scottish Landscape with Sheep. I remember seeing it for the first time and feeling my mind drift to rolling greens and my long-time dream of visiting Scotland. At the time, it was incredible to have an object pull my brain away from the fact that I was in the midst of a career change.
That spot on the third floor has become a favorite of mine. At the time of this writing, it has been 17 months since I've been able to visit my spot. I miss looking out the window to the left and seeing other parts of campus, and I'm excited that the view is going to include the recently completed Neilson Library when I'm back in a few weeks.
You mentioned you have always wanted to go to Scotland. Did you ever get to visit?
I did! In 2019 I toured Ireland with my favorite band - Enter the Haggis. My partner and I extended our trip with a short flight to Inverness, Scotland. I have never felt such an immediate connection to a new-to-me location. The surge of simultaneous adventure and serenity still lives in my bones, and I hope to spend more time there learning about my own Scottish heritage. 
I believe the painting hanging in our galleries was based on a Southern landscape, although the Highlands offered plenty of spectacular views of their own. I'm very happy to report that I was able to stand in many of my own personalized Scottish landscapes with sheep...and pheasant and deer and dogs and, my favorite, hairy coos (aka highland cattle).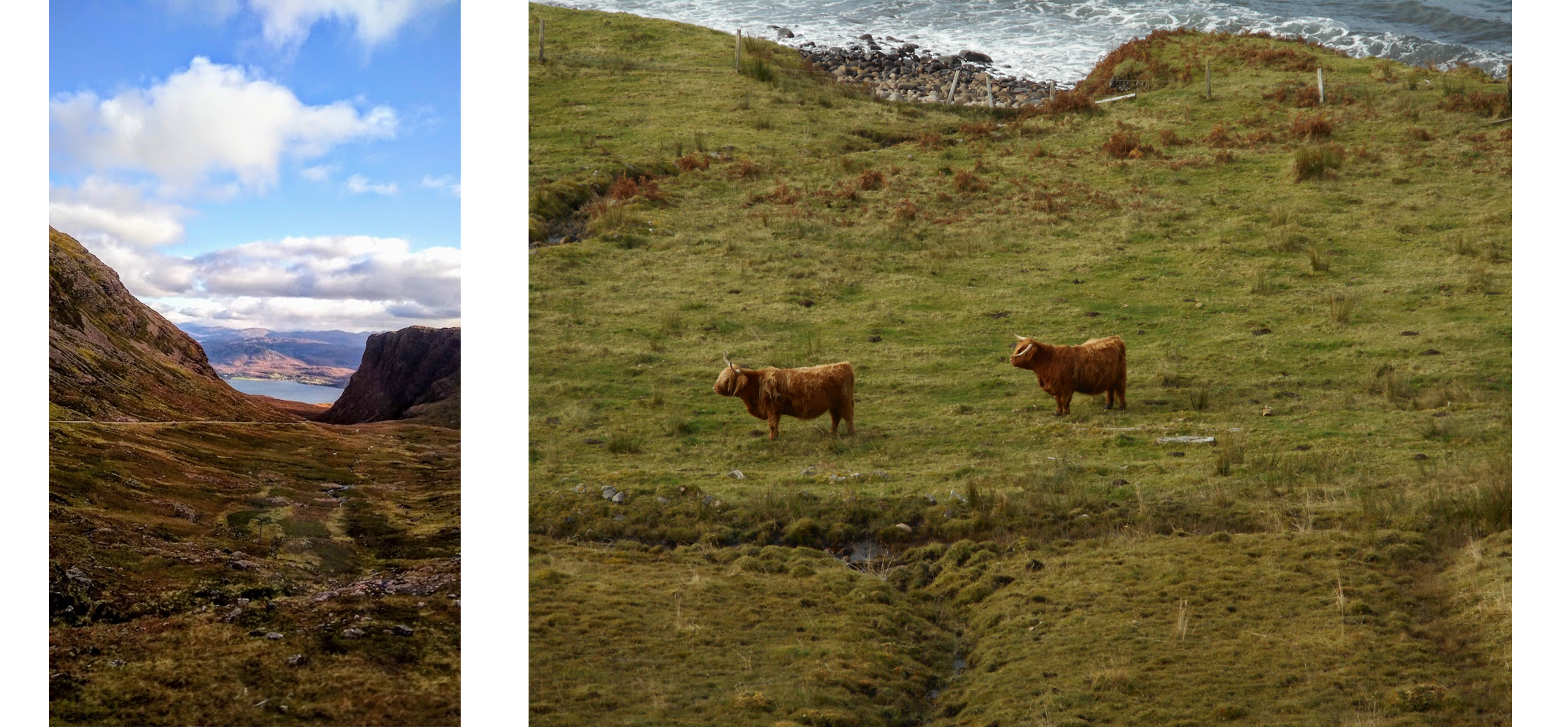 Scottish landscapes, taken by Jess on her 2019 trip. Photos courtesy of Jess Henry-Cross.
There is now a slew of concrete memories that fill my mind when I visit my spot on the third floor. I've been especially grateful for these recent memories as I've stumbled my way through the COVID pandemic. I can find that sense of adventurous serenity stored away, and remember that the anxious unknown is not a permanent state.    
Is there anything in particular that you like about the formal elements of the painting?
I love the abstract reality of this painting. The brushstrokes feel playful and emotional, and it makes me wonder how much of the final product was planned and how much was spontaneous.  In person, the colors and shapes come through differently depending on the lighting and distance. I can sometimes see a rainbow in the upper right-hand corner. I don't remember ever noticing it before my trip to Scotland, and I'm convinced that it's my own memories of spontaneous and generous Scottish rainbows melding with the artist's technique. 
We hope you enjoyed this installment of SCMA's Staff Picks series. We would love to hear which work is your favorite and why!