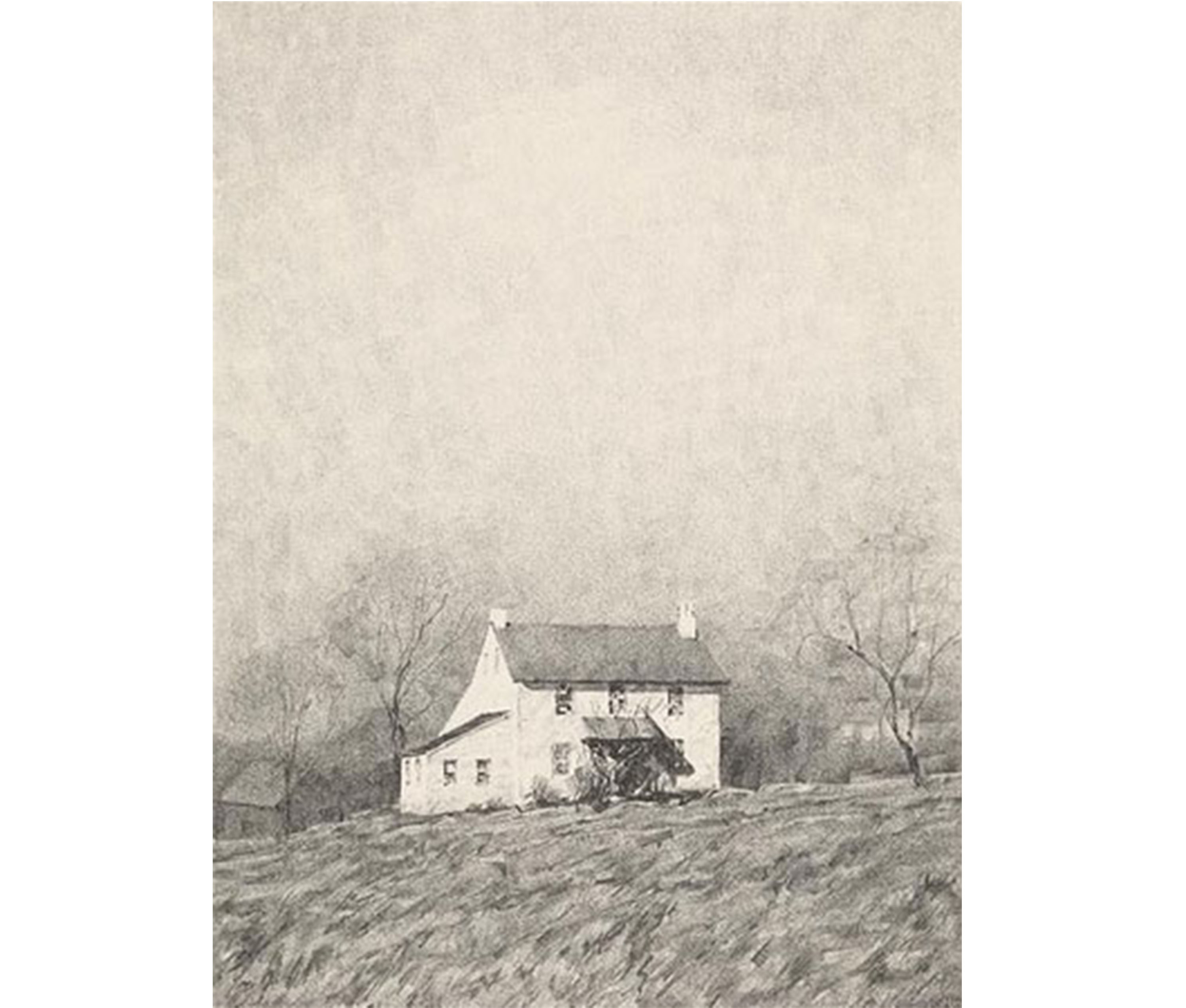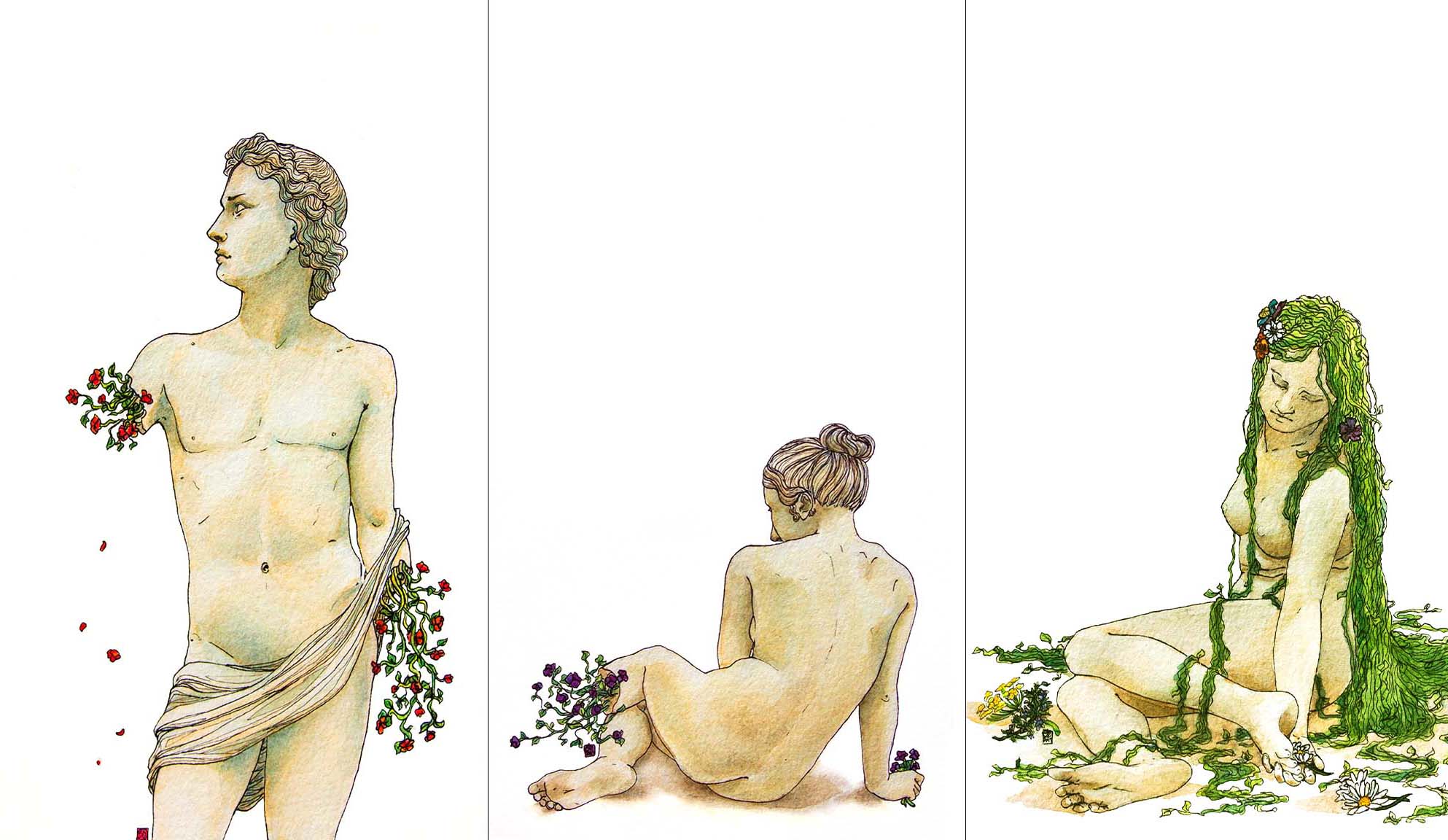 The Sublime in the Mundane: Human Encroachment in the Natural Landscape
Guest blogger Sarah Ducharme is former Cunningham Study Center student assistant, East Asian Studies major, and member of the class of 2021.
As I become increasingly aware of anthropogenic environmental destruction, I find myself drawn to nature. It is in nature, in the intertwining body of roots and branches, air and light, that I find comfort amid the stresses of human life. Nature is pure. It is awe-inspiring. It is sublime. And yet in nature, one cannot escape the encroachment of human life. As the mundane features of human existence creep in the natural world I find the essence of our coexistence — a beautiful, desolate relationship of push and pull.
The intricacies at play in human-environmental relationships have been of interest for me for years. I explored the topic in my AP Studio Art portfolio in 2017 through the growth of plants on statues (man-made structures in the image of man), a project dear to my heart.
Since investing myself in these depictions of the human-environmental condition, I have been drawn to the subtle evidence of human encroachment in the natural world. It never fails to move me. The feeling is almost beyond words. All at once I feel melancholy, appreciation, respect, disgust, guilt and reconciliation. It is art in itself. It is the sublime in the mundane.          
Yet taking such a grand notion as the sublime and translating it to the minute forms of human-environmental interaction is a stretch. Still, I find no better way to describe the contemplative power of this dynamic relationship. In these glimpses of companionship and conflict I feel a sense of insignificance standing on the edge of something grand. An understanding awaits, but only through an exploration of these visceral responses.
As an assistant in the Cunningham Study Center I spend my days encountering pieces of immense beauty. The first to move me with a depiction of a human-environmental coexistence was Albert Barkin's November Sunlight.
I was so struck by the piece that I abandoned my work for several minutes in appreciation and contemplation. Since then, I have come across countless moving pieces, though I doubt this response was intentional on the part of the artists. Upon learning that I had the opportunity to write a series of blog posts for the Cunningham Center as part of my job I was thrilled to embark on this exploration.
In addition to Barkin's piece, I will be examining the depiction of human-environmental relations in three other pieces ranging from the early nineteenth century to the latter half of the twentieth century. Although I recognize that this depiction of the human-environmental relationship is likely unintentional, I intend to explore how each piece evokes this sublime response in me, and how they play into the relative aesthetics of natural and human landscapes