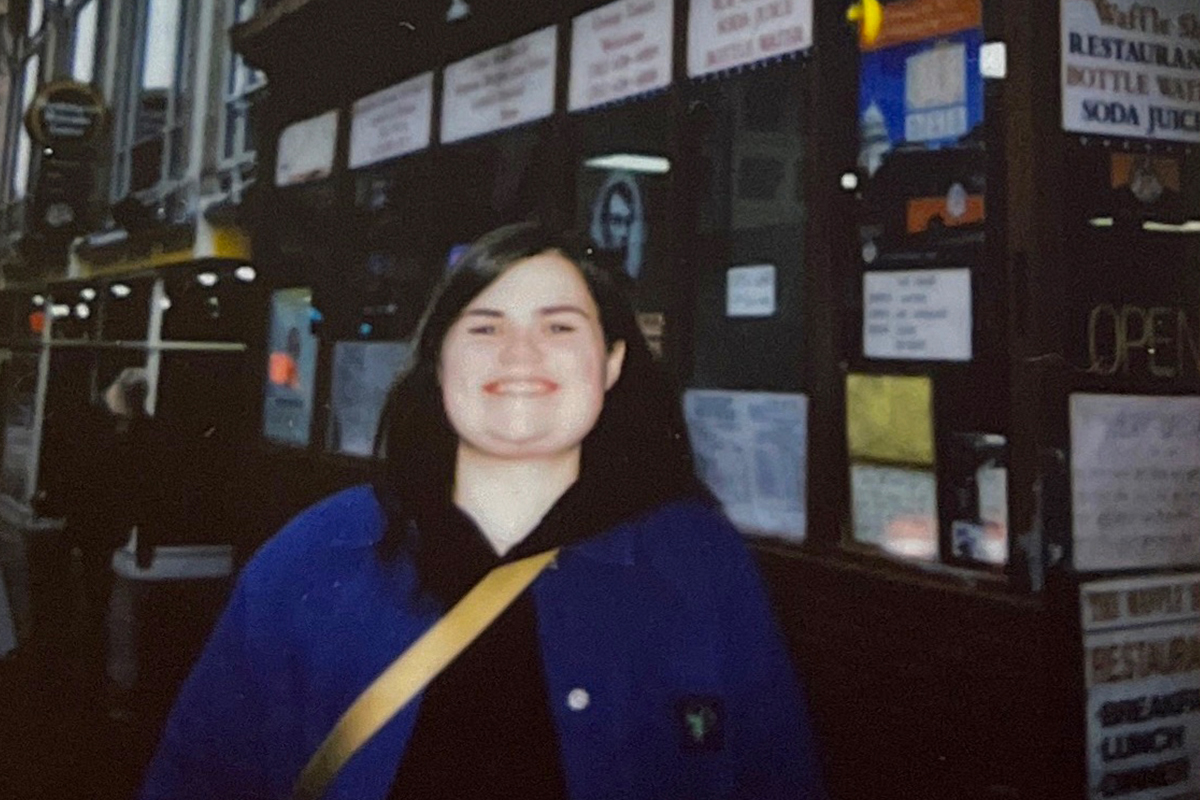 Welcome Marketing and Communications Fellow Julia Giguere!
Countless times in my life I have said, "I love going to museums!" When I travel, I always try to find a new museum to see. The Montreal Museum of Fine Arts or the Sandwich Glass Museum on Cape Cod. Big or small, art or history, I just love seeing culture displayed.
About a year ago I spent four days in Washington, D.C. visiting my best friend Tess who is in graduate school there. We went to seven museums in four days, and I remember sitting down for dinner after our third Smithsonian on the first day, and feeling like I had come to a realization. Exhausted but happy, I said, "I would love to work at a museum."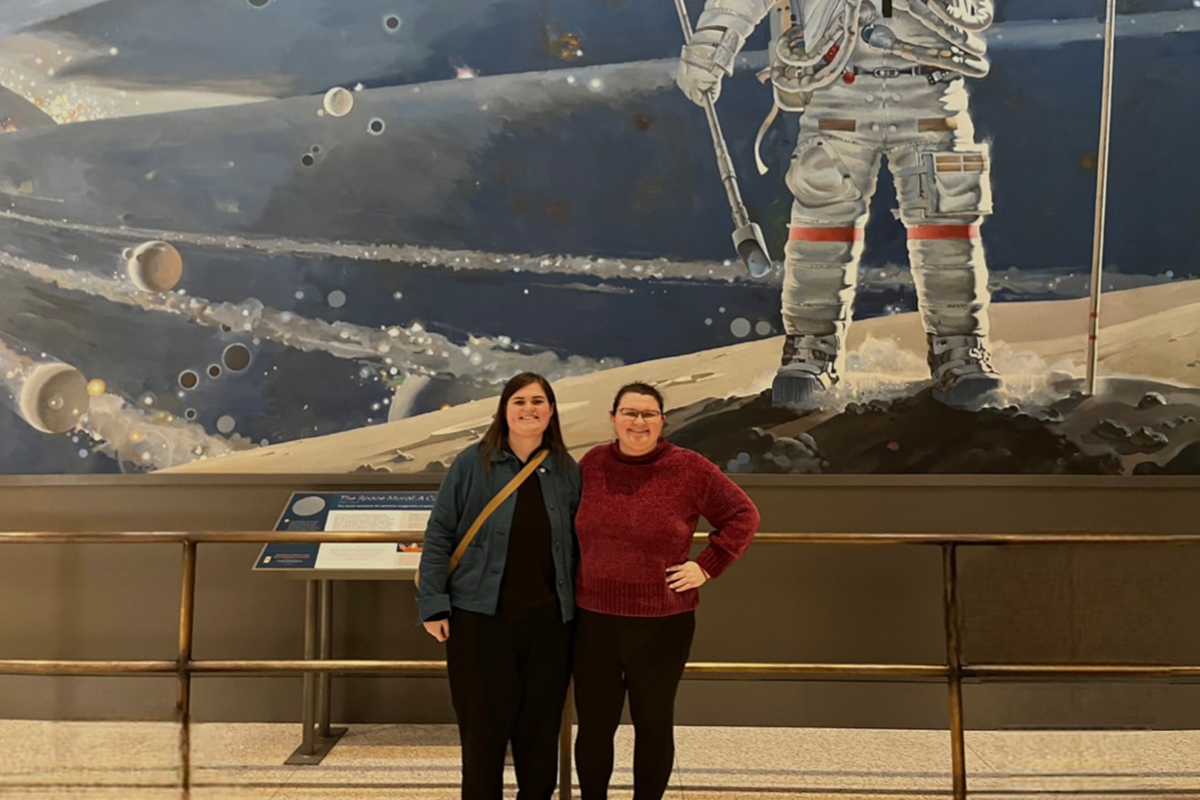 Julia Giguere (left) and best friend Tess Herdman (right) at the Smithsonian's National Air and Space Museum
My undergraduate career was spent "up the mountain" at Colby-Sawyer College in New London, NH where I received a B.A. in Communications Studies in 2020. A communications degree is broad, and I took full advantage of that, exploring my interests in graphic design, arts journalism, and media law. Outside of the classroom, I discovered a love for ceramics (a love, not a gift), and always had my camera by my side. I was also a member of the Presidential Blue Key Society, a student ambassador, and a tour guide. I consider New London to be just about the most peaceful place I have ever been, and although you may be hard-pressed to find something to eat past 7 pm, you can't beat the views of Mt. Kearsarge and Lake Sunapee.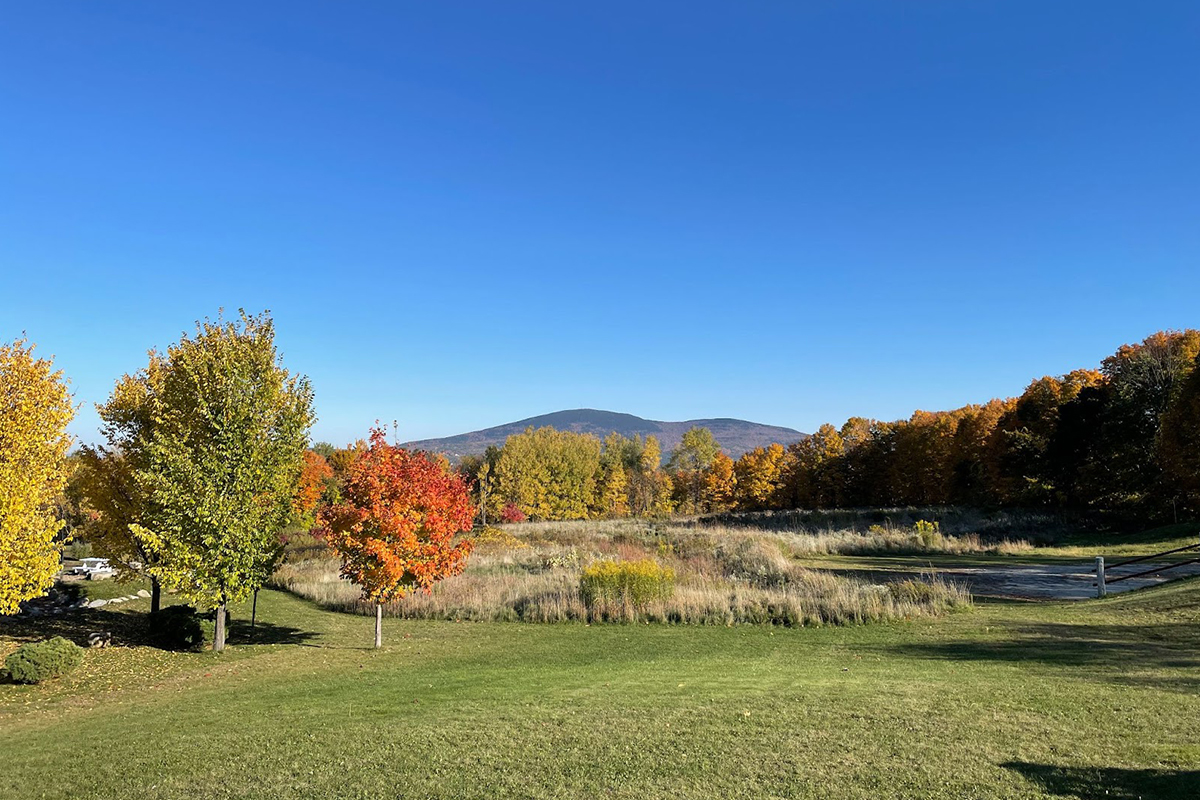 The View of Mt. Kearsarge from the Colby-Sawyer Ceramics Studio
Before the start of my fellowship, I worked as a Marketing Associate for the Boston-based production company Tandem Bike Creative. I began as an intern, and credit my time there for teaching me so much about the principles of marketing and design and what it means to be a creative. Every day was something new. I was able to assist with a video shoot that took me to the NFL headquarters and do research for a scripted series that was filmed in Scotland. But when I returned from my trip to D.C. I felt a desire to make a change, and a pull to the museum space.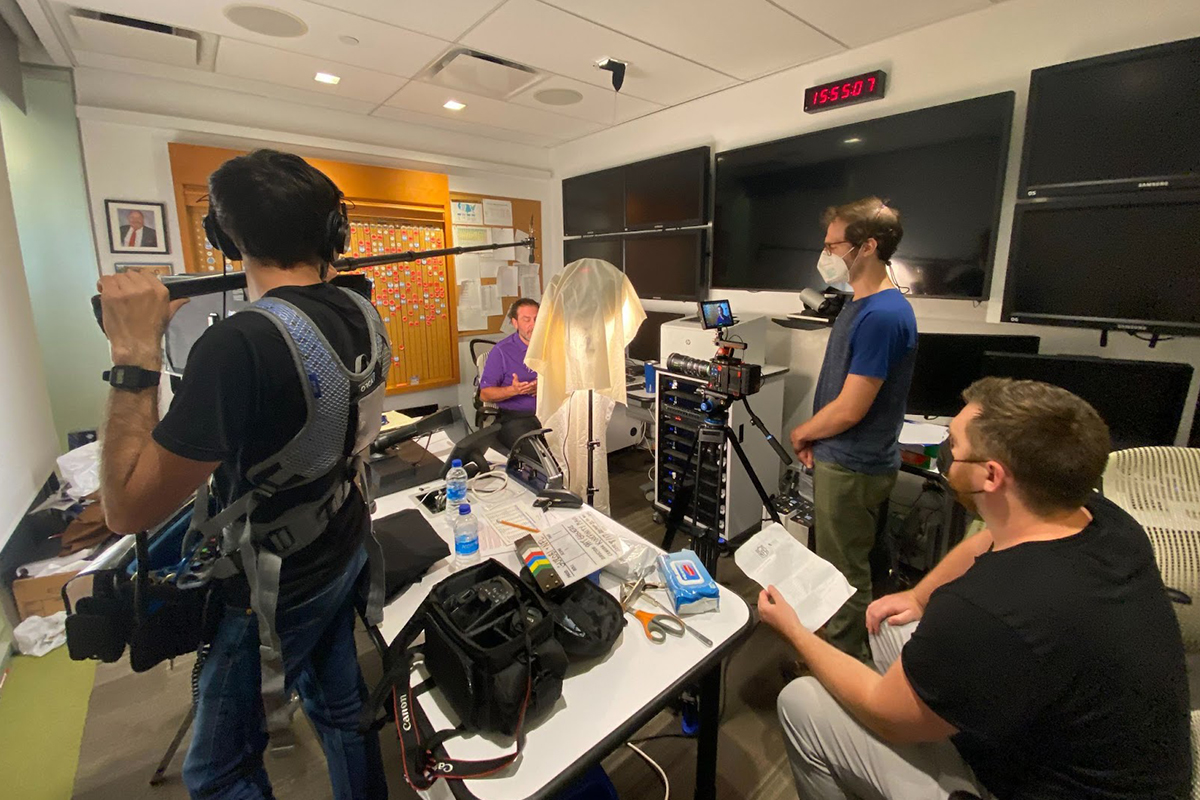 Behind the scenes at a Tandem Bike shoot
Finding the Smith Fellowship opportunity was incredibly exciting. These next two years will allow me to explore this passion I have for museums and also exercise and further develop the strengths I have in marketing and communications. Smith has an unparalleled reputation, and being able to take on this opportunity in my home state feels like a gift. 
As my first few days come to a close I know that taking this jump was the right decision. I am very excited to be the Smith College Museum of Art's Post-bacc Fellow in Marketing and Communications. And I do in fact love working at a museum.