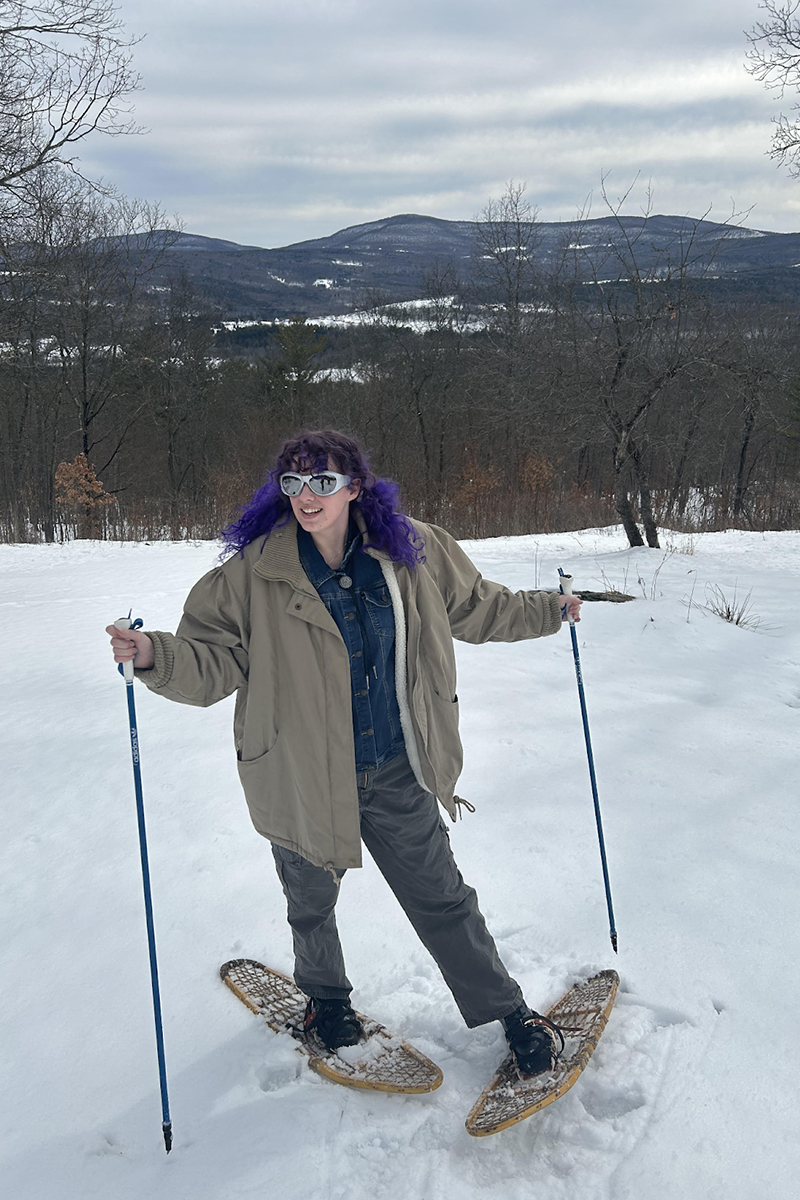 Welcome Museum Education Fellow Chaia Leibowitz!
Hi, I'm Chaia (she/they) and I will be working as the Sacerdote Post-Baccalaureate Fellow in Museum Education. I am thrilled to be joining Kamala GhaneaBassiri (they/them), the new curatorial fellow, and Julia Giguere (she/her), the new marketing and communications fellow, at SCMA! I love Western Mass and am a University of Massachusetts Amherst (UMass) Alumni ('22). At UMass, I double majored in the Individualized Concentration in Film Studies focusing on Experimental Video Production and in Communications concentrating on the impacts of mass media. 
I grew up in Massachusetts and was interested in all kinds of visual arts. I spent my younger years participating in my local arts communities. I directed plays, created short films, and even had the opportunity to take courses at MassArt for photography. I am also a lifetime Girl Scout, so I spent time working on a variety of community projects like starting a community garden in my hometown and reinterpreting hiking trails to be interactive and filled with local artwork.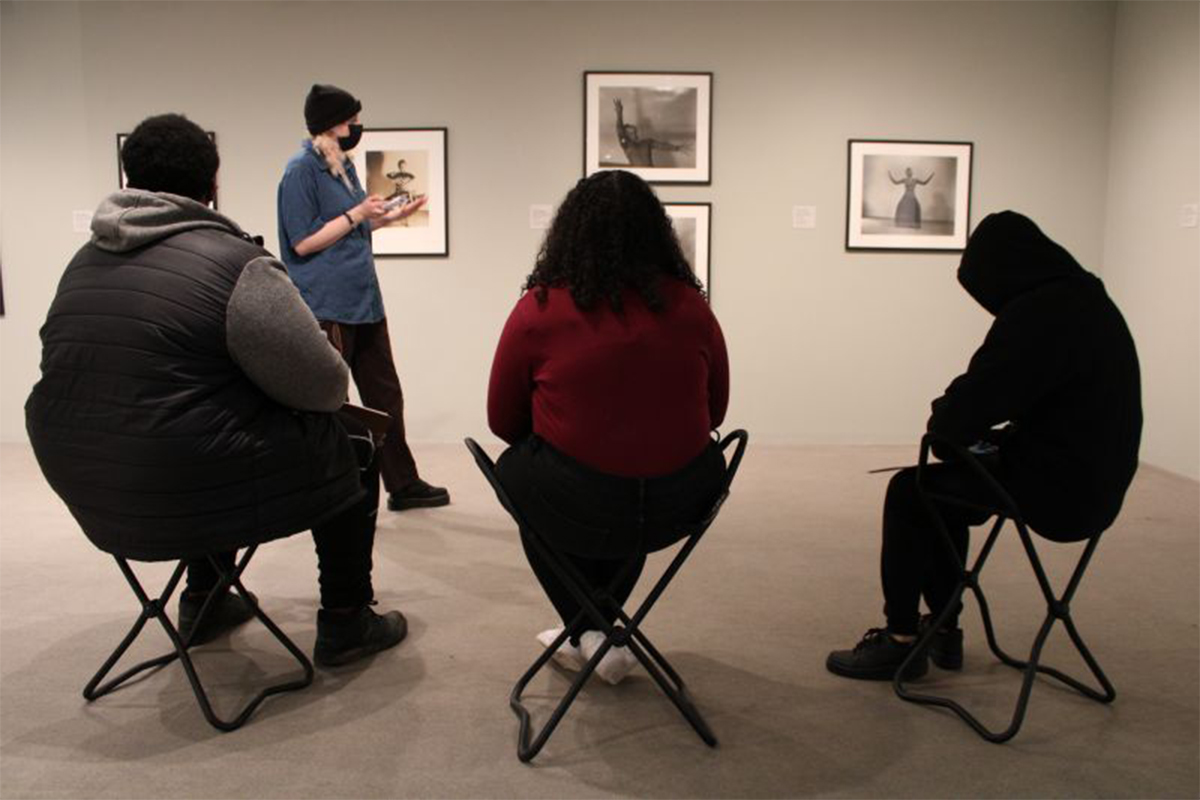 Chaia Leibowitz teaching about Pearl Primus at the University Museum of Contemporary Art at UMass Amherst
Throughout my time at UMass, I was able to dive further into my interests in art, film, and community-based work. I loved working at the Student Union Art Gallery where I helped create shows with local and student artists. I also worked with several film initiatives, including working as a videographer for the Gynocine Project, focusing on building a database of international women filmmakers. One of my favorite jobs was as an intern for the Massachusetts Multicultural Film Festival, bringing an international group of filmmakers to discuss how unique Indigenous identities and cultures can be archived within a cinematic storytelling space. While interning I served as an advisor and teaching assistant for a concurrent course that accompanied the festival. 
In my final semester, I was also able to work as a teaching assistant for a Videographic Essay course where I assisted students with their technique and research to help them complete a final video essay project. Upon graduating, I was selected to be the UMass Amherst Virtual Student Representative for the 2022 Flaherty Seminar on experimental non-fiction filmmaking. 
More generally speaking, I love funky films, good food, loud music, and my pet cat, Mumu. I spend most of my free time doodling in my sketchbook, sitting with a seemingly random non-fiction book, or exploring bizarre places with my close friends.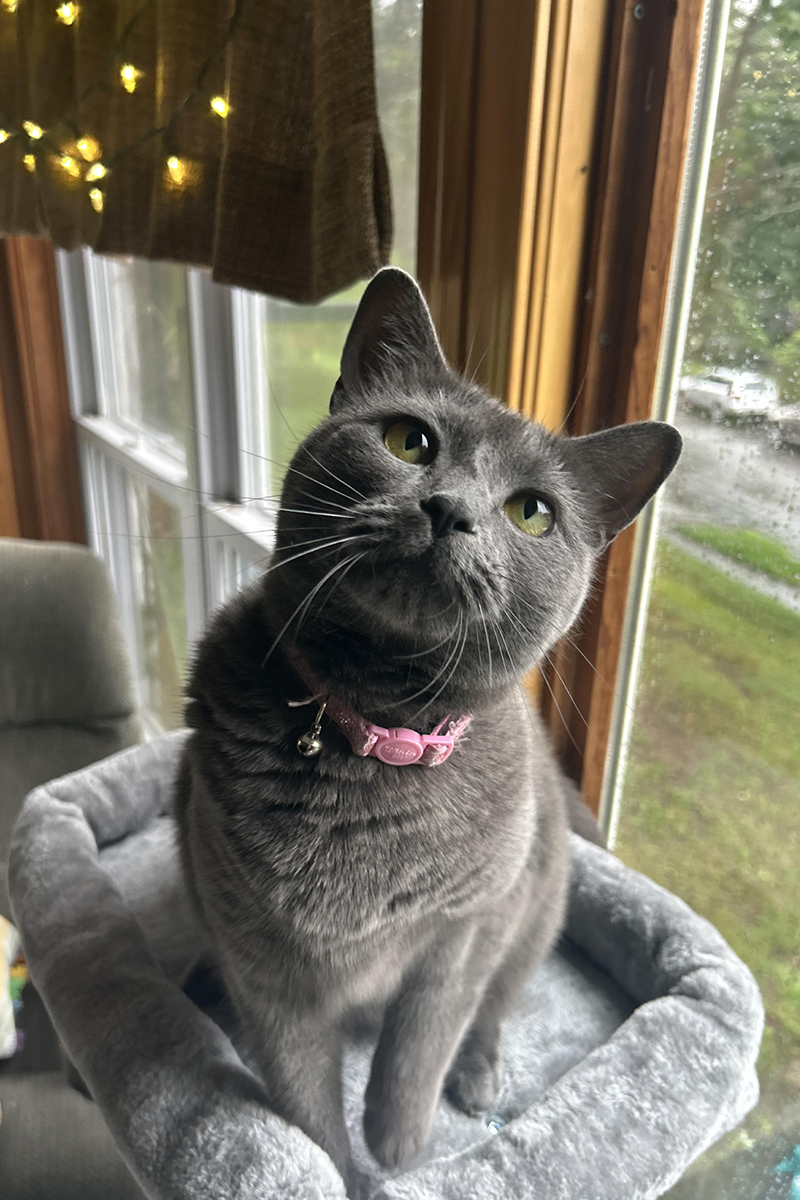 Chaia Leibowitz's cat Mumu
While in school, I was privileged to take classes in a variety of departments across Five Colleges including film, studio art, and art history. My interest in working in museum education started my Junior year when I participated in a service learning project in my Contemporary Art and Social Learning course, bringing students from the Springfield Upward Bound program to the University Museum of Contemporary Art at UMass. 
For the past year, I have been working at the Institute of Contemporary Art Boston as a Visitor Assistant and have loved working on the gallery floor teaching the public about the art we had on view. Some of my favorite exhibitions were Maria Berrio: The Children's Crusade, Rose Simpson: Legacies, and the recent Simone Leigh retrospective. It was a rewarding challenge to work with the diverse public utilizing our museum and help visitors discover meaningful connections to our ever-changing works on view. 
I am so excited to be starting at SCMA and look forward to working closely with Smith students and Northampton locals to construct meaningful interactions with our expansive collection. I hope that within my two years here I am challenged to think critically and creatively about how we are serving the communities that make up Smith's student body and how we can create more accessible educational opportunities for all of our visitors.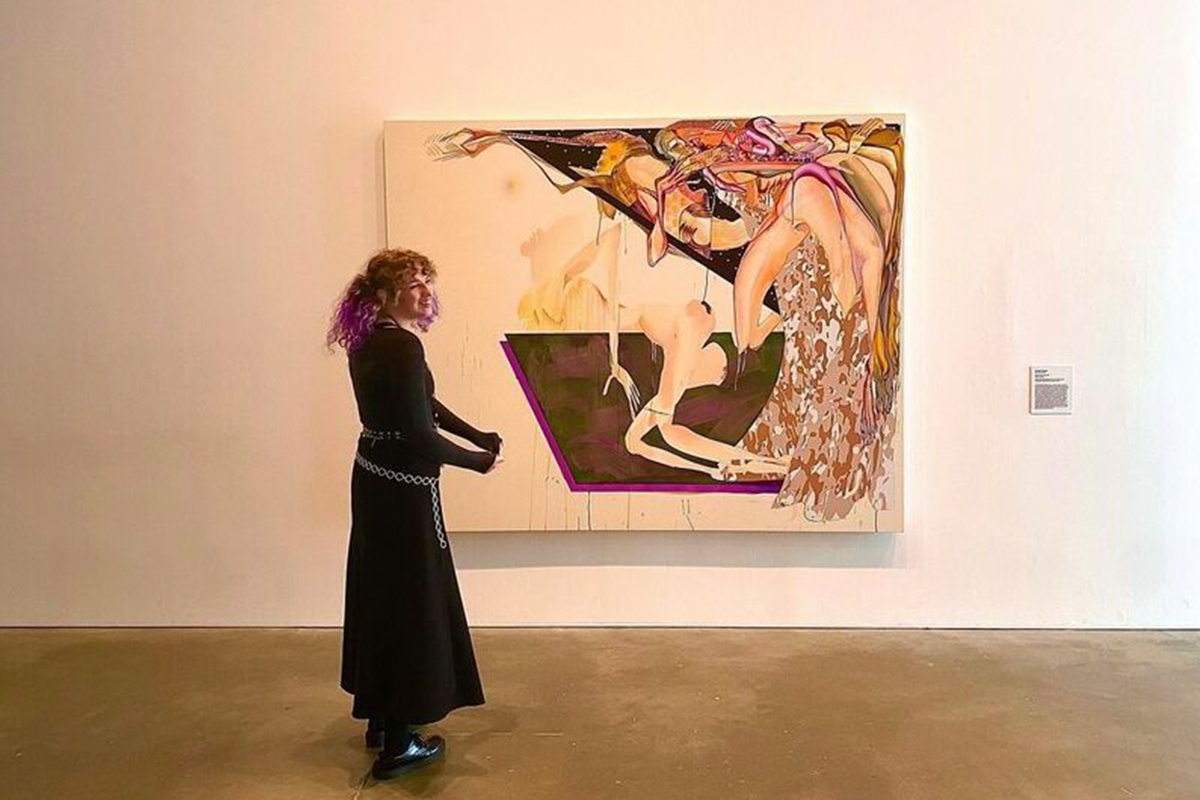 Chaia Leibowitz presenting a gallery talk on Christina Quarles' Hangin' There Baby at ICA Boston