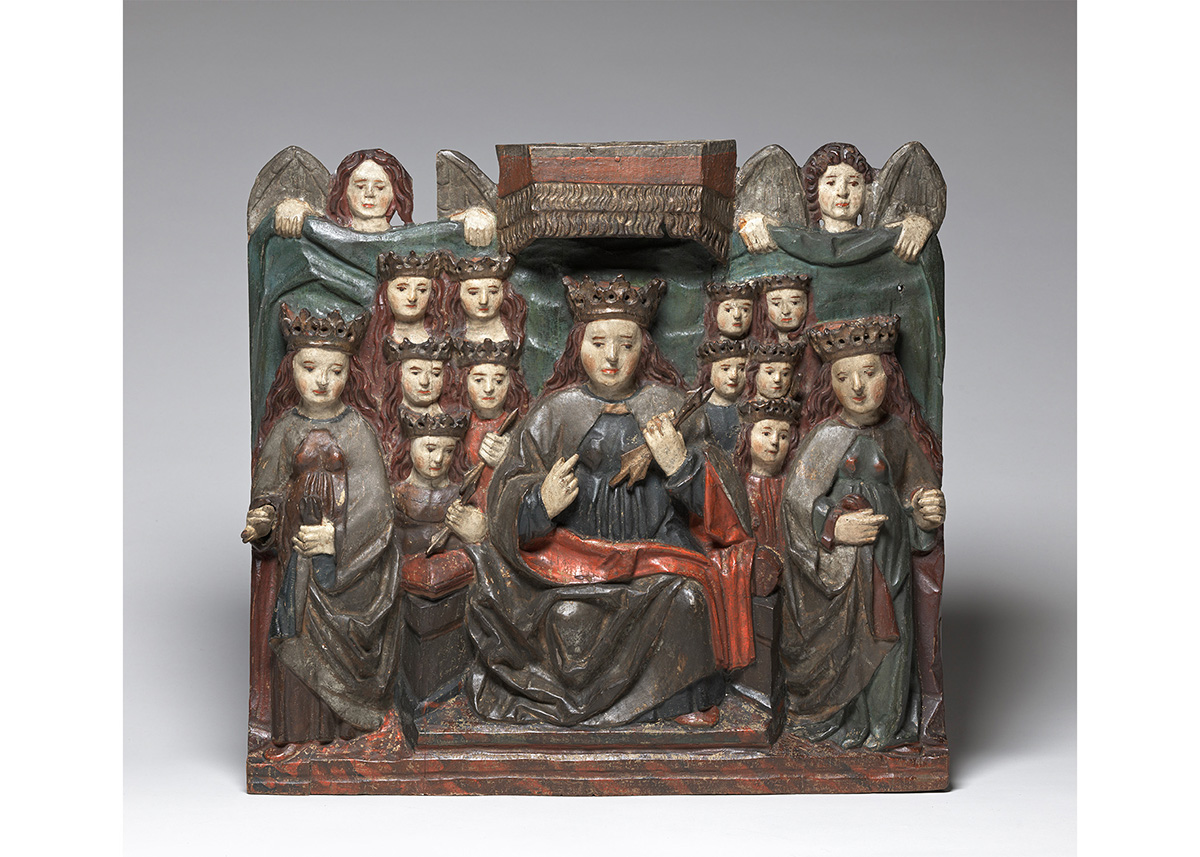 CANCELLED—Smith Choir Chamber Singers: Music Inspired by the exhibition "Brought to Life"
2:00 PM
Due to the impending storm, this program has been cancelled for March 4, 2023.
Registration requested: https://bit.ly/3YDmlpd 
Capacity for this program is limited due to space constraints.
The Smith College Chamber Singers present a live performance of music inspired by works of art on view in the exhibition Brought to Life: Painted Wood Sculpture from Europe, 1300–1700. Exhibition curator Danielle Carrabino will present a short introduction about the relationship between the visual and performing arts followed by selections of period music performed by the Smith College Chamber Singers including works by Hildegard of Bingen, Guillaume DuFay, and Antoine Busnois.
This program is free and open to the public. It will take place in-person in the Brown Fine Arts Center atrium/ Boeckman Sculpture Court, which is adjacent to SCMA's first floor level. This space is wheelchair and mobility-aid accessible via a ramp from the street level. Seating will be available for use during the program and presenters voices will be amplified during the presentation. If you have any questions about accessibility or language assistance at the Museum or would like to request an accommodation, please contact us at museduc@smith.edu.
Image credit: Unknown German workshop, Saint Ursula and the Virgin Martyrs, 17th century. Limewood with paint and gilding. Gift of Frank A. Newlin in memory of his mother, Mrs. Isaac Chapman Bates