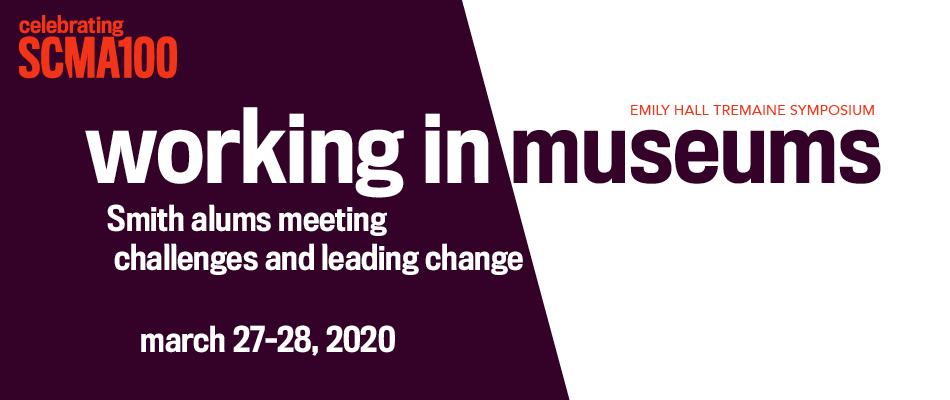 Working in Museums: Smith Alums Meeting Challenges and Leading Change—This program has been postponed
weinstein auditorium | wright hall
This program has been postponed until further notice. New dates will be announced as soon as possible.
Emily Hall Tremaine Symposium, March 27–28, 2020 
Working in Museums celebrates the legacy of dedicated Smithies who have made their mark on museums throughout the past century.  Over two days, a diverse group of current alums will speak candidly about their personal motivations and professional goals to move museums forward. 
Featuring keynote speakers Thelma Golden '87, Director and Chief Curator, The Studio Museum in Harlem, and Sonnet Stanfill '90, Senior Curator of Fashion, The Victoria & Albert Museum.
About this symposium
Working in Museums is one of a series of events celebrating SCMA100 - the museum's centennial year - and the 10th anniversary of the Museums Concentration at Smith College.
Support for the Emily Hall Tremaine Symposium has been provided by the Emily Hall Tremaine Fund through the initiative of Dorothy Tremaine Hildt '49.