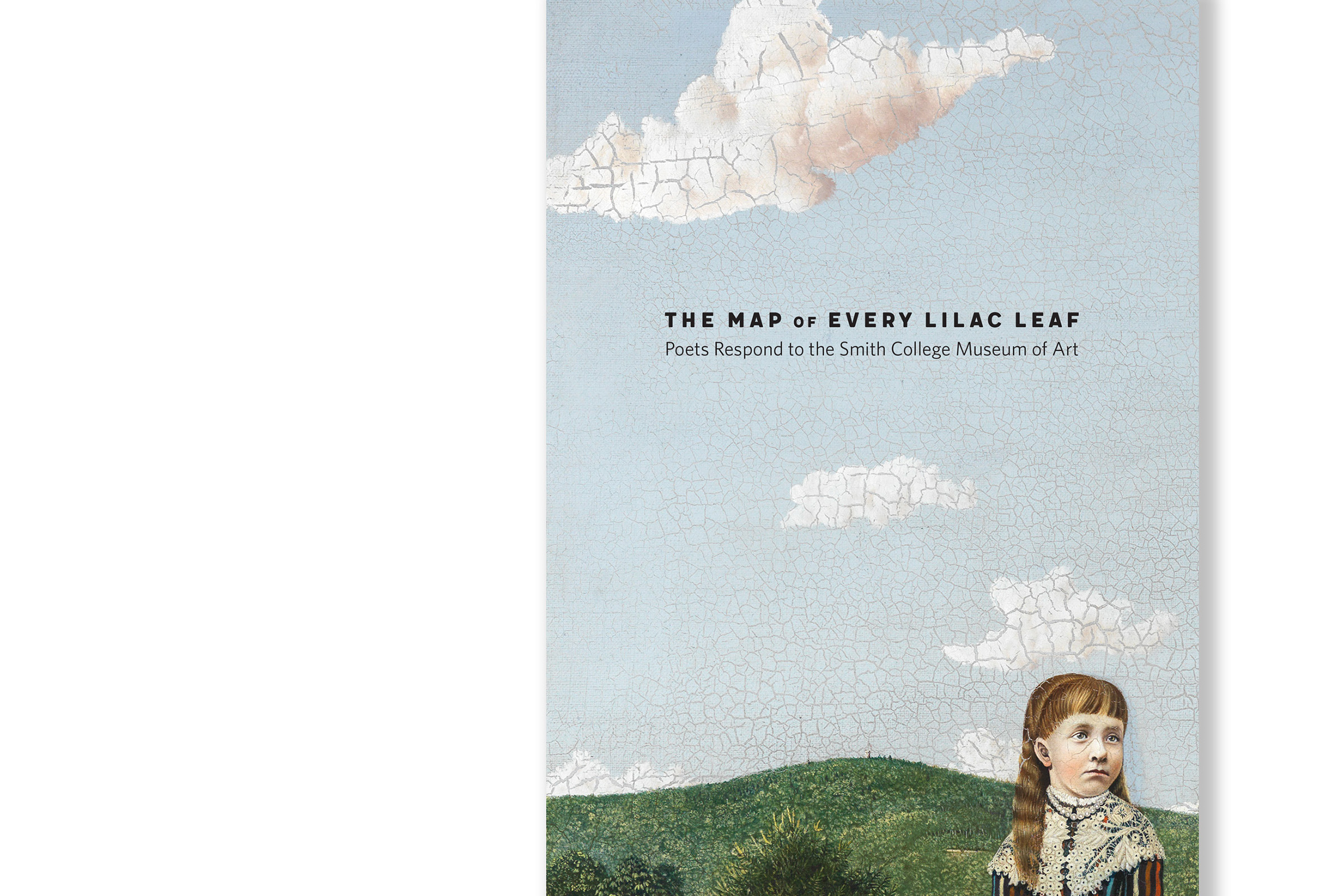 The Map of Every Lilac Leaf

Poetry reading & Book launch | October 6 | 7:30pm

Poetry Reading & Book Launch: Six Smith Alums, in Celebration of the publication of The Map of Every Lilac Leaf: Poets Respond to the Smith College Museum of Art. Readings by Rebecca Foust, Gina Franco, Laurie Ann Guerrero, Jessica Jacobs, Gail Mazur, and Abe Louise Young

The event is free and open to the public, registration is required: Zoom Webinar Registration
This book launch event will feature readings by six Smith College alums who contributed to The Map of Every Lilac Leaf: Rebecca Foust '79, Gina Franco '97, Laurie Ann Guerrero '08, Jessica Jacobs '02, Gail Mazur '59, and Abe Louise Young '99. This book features beautiful reproductions of each selected artwork as well as 40 poems by acclaimed authors who have participated in the Poetry Center's reading series. The publication was developed collaboratively with SCMA in conjunction with SCMA100, the museum's centennial celebration.
Hosted by The Boutelle-Day Poetry Center at Smith College and SCMA.
Poetry reading by Mark Doty | September 22 | 7:30 pm

The event is free and open to the public, registration is required:  Zoom webinar registration

"A new book of poems—or of anything—by Mark Doty is good news in a dark time," W. S. Merwin once wrote. "The precision, daring, scope, elegance of his compassion and of the language in which he embodies it are a reassuring pleasure."
Mark Doty is the author of nine books of poetry, three acclaimed memoirs, a lyric book-length meditation on the art of the still life, and, most recently, What Is the Grass (W. W. Norton, 2020), a personal interrogation of his life-long relationship with the work of Walt Whitman. In awarding the National Book Award in 2008 for Fire to Fire: New and Collected Poems, the committee described Doty as a "master" whose poems convey "ferocious compassion." Doty teaches at Rutgers University, where he serves as Distinguished Professor of English and Director of the Writers House
Hosted by The Boutelle-Day Poetry Center at Smith College.